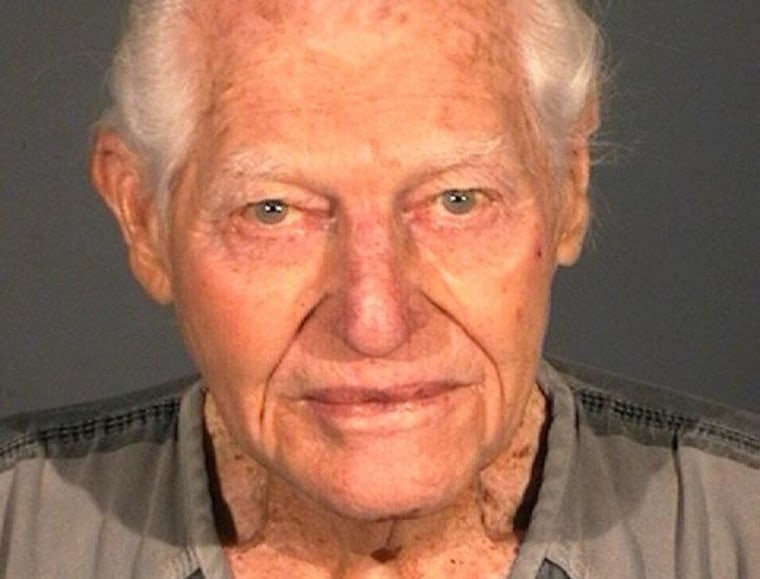 An 88-year-old man charged with shooting his wife of 63 years as she lay in her Nevada bed told investigators through tears that he'd meant to carry out a murder-suicide but that the gun jammed after one shot, court records showed Tuesday.
William Dresser of Minden was held in the Carson City jail on $225,000 bail on charges of attempted murder and elderly endangerment in the shooting Sunday of Frances Dresser, 86, at Carson Tahoe Regional Medical Center.
Authorities said Dresser was cooperating with investigators and was being observed under suicide watch. His wife remained in Renown Medical Center in Reno, the region's primary trauma center, with injuries that doctors described as life-threatening.
Dresser was crying and saying he'd failed to accomplish his "goal" when he was detained Sunday afternoon by Corrections Department officers who were on duty at the hospital, according to an affidavit of probable cause filed by a Carson City sheriff's investigator.
Dresser told investigators that Frances Dresser was in the hospital because she was paralyzed after an accident two weeks ago and that he knew she wouldn't want to continue living that way, according to the affidavit.
So he went into her room with a newly bought small-caliber handgun and four bullets — "two for his wife and then two for him," according to the affidavit.
Dresser fired one shot into his wife's chest, but then the gun jammed and broke apart when he tried to fix it, the affidavit quoted him as having told investigators.
Carson City Sheriff Ken Furlong was sympathetic to the Dressers' situation, but he said, "We're not suggesting the term 'mercy killing,' at least not as of yet. ... It's up to the investigators to determine the true motive behind the shooting."
"Here you have an elderly couple, been married over 60 years," Furlong told NBC station KRNV of Reno. "No criminal history whatsoever. Just great folks."
But "there is no justification for shooting another person," he said. "So whatever his motive, whatever his intention in his mind was, that is not justification for taking another person's life."