/ Source: Associated Press
An airline passenger remains jailed after federal authorities say he caused chaos on a flight by trying to bite a flight attendant, prying open an exit door and jumping onto the tarmac at a North Carolina airport this week.
Tu Lon Sein, 22, is scheduled to appear at a federal bond hearing next week and was charged Friday with assaulting or intimidating a flight crew member, according to NBC affiliate WCNC in Charlotte.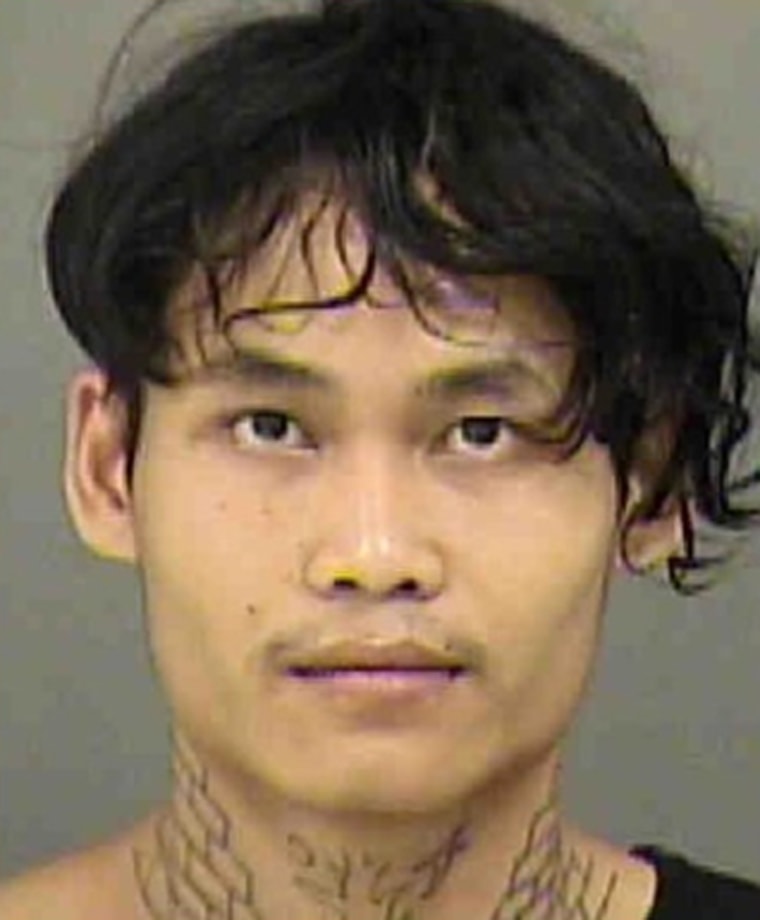 American Airlines Flight 5242 had just pushed back from the gate at Charlotte Douglas International Airport on Thursday when Sein allegedly jumped out of his seat and tried to open the main cabin door, according to a federal complaint.
When a flight attendant and two passengers attempted to stop him, Sein tried to bite the attendant's hand, the documents say. Sein then moved into the airplane's galley, opened an emergency door and jumped out onto the tarmac.
He was quickly stopped by airport workers, who were able to prevent him from running onto an active runway, according to WCNC.
The plane was forced to return to the gate, causing passengers to be delayed by more than two hours, according to global airline monitor Flight Aware.
Court records indicate that Sein spoke little to no English, and federal authorities were searching for an interpreter before his scheduled bond hearing, WCNC reported. Officials could not offer an explanation for his alleged behavior.