An Arizona man confessed to fatally shooting a Maricopa couple who disappeared more than a week ago, and whose bodies were found buried outside his home Wednesday, authorities said.
Jose Valenzuela, 38, is charged with two counts of first-degree murder in the deaths of Michael and Tina Careccia, who were reported missing on June 22, Pinal County Sheriff Paul Babeu said Thursday.
He allegedly confessed to the killings after calling investigators to cancel a scheduled interview Wednesday, Babeu said.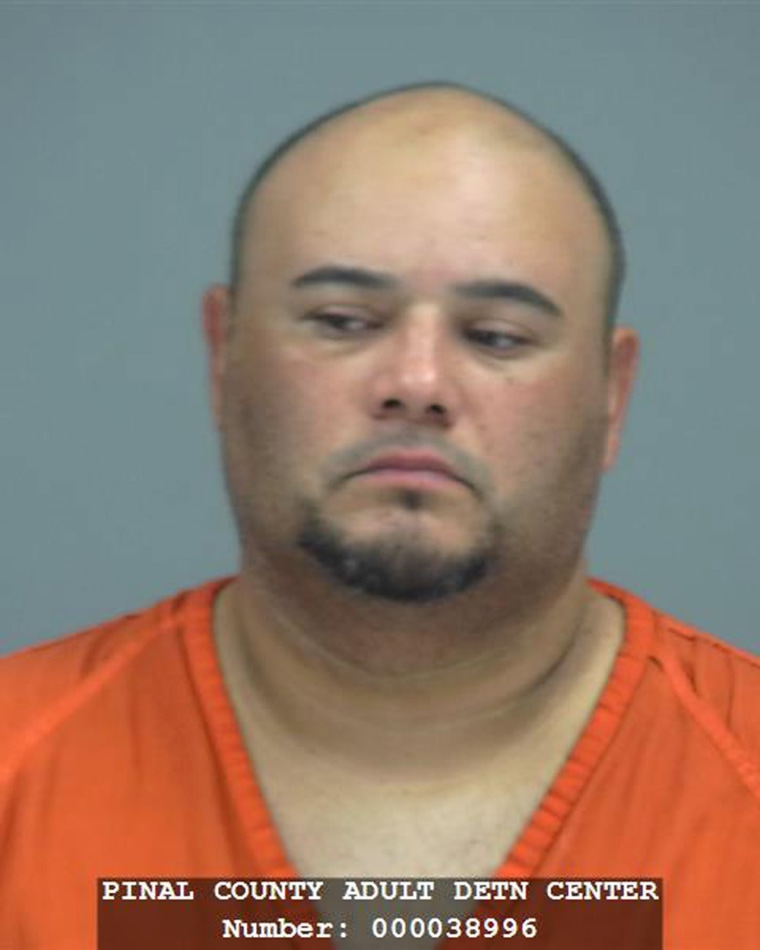 Methamphetamine may be involved in the killings, Babeu said. He said Valenzuela told investigators that he had a two-year relationship with the couple, and claimed they used methamphetamine together; toxicology tests will help determine whether that is true, the sheriff said.
Valenzuela claimed he brought Michael and Tina Careccia the drug on June 21 and attended a Father's Day party at the Carrecias' home, Babeu said.
"Sometime later that evening ... they went over to Valenzuela's home, and something happened, a fight ensued and that's when he brandished a weapon," Babeu told reporters.
Valenzuela allegedly used a .22-caliber revolver to kill the couple. He shot Michael Careccia first, and then shot Tina Careccia sometime later, Babeu said. Investigators believe Valenzuela was high on drugs at the time of the killings.
The bodies were kept on the property, possibly in a shed, until Valenzuela borrowed a backhoe from an acquaintance and buried them in a six-foot deep grave, and their car was moved to a location away from the home, Babeu said.
The Carrecias were supposed leave early June 22 to run errands, and family members thought they had left for the trip. The couple was reported later missing later that day, after they apparently never returned and couldn't be contacted.
The discovery of the couple's dusty 2008 Honda Accord abandoned a half-mile from their home, and the fact that Tina Careccia left behind her purse and a bill that she was supposed to deliver fueled family members' fears.
Babeu said investigators focused on Valenzuela "very early on" but he confessed as investigators were set to conduct a second interview with him Wednesday.
"He called up prior to the interview, talked to one of my investigators and said, 'Hey, I'm not coming in,'" Babeu said. "The deputy had pressed him further for information, and essentially he confessed."
Babeu said a second person of interest taken into custody Wednesday was not involved in the murders. He said that the investigation is still continuing.
"We want to ensure, for the victims, for Mike and Tina, for the surviving family — they are also victims — that justice is served here," Babeu said.
Valenzuela is being held on $2 million cash bond.