A Michigan cat was stable and a $1,000 reward was posted for information leading to whoever shot it with a crossbow arrow, authorities said Tuesday.
The cat was found Monday morning cowering under the deck of a home in Kalamo Township, near Lansing, the Eaton County Sheriff's Department said. It had been shot with a crossbow, and the arrow — known as a bolt, which had a tip for target shooting — was stuck in its midsection.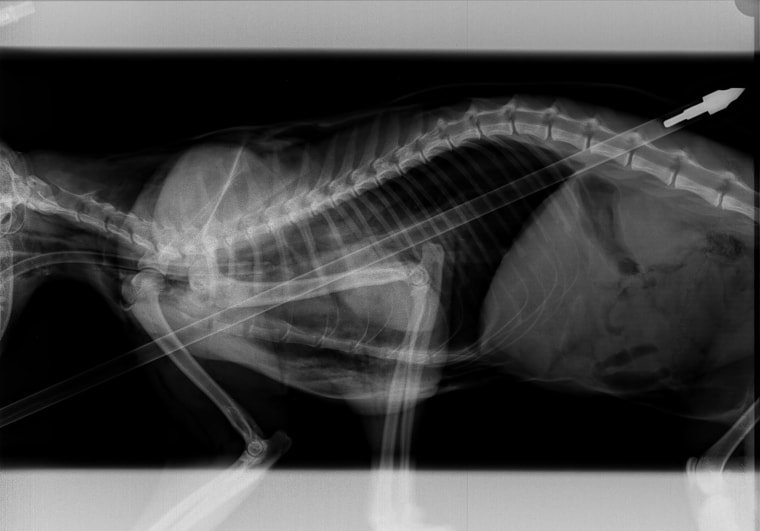 The cat underwent surgery to remove the bolt at the Capital Area Humane Society in Lansing, the state capital. It was stable in serious condition and was being closely monitored, Penny Pearsall, a spokeswoman for the agency, said Tuesday.
The cat's owner last saw her pet Saturday — two days after archery season for whitetail deer opened in Michigan — the sheriff's department said. The woman, who wasn't identified, can't afford to pay for the animal's care, so the Humane Society is covering the cost from its animal cruelty fund.
A $1,000 reward was posted for information leading to the arrest and conviction of whoever shot the cat. The sheriff's office said conviction on a single count of felony animal cruelty could bring up to four years in prison and a $5,000 fine.