ATLANTIC CITY, N.J. — Miss Georgia Betty Cantrell was crowned 2016 Miss America on Sunday in a pageant that was overshadowed by a scandal from three decades ago.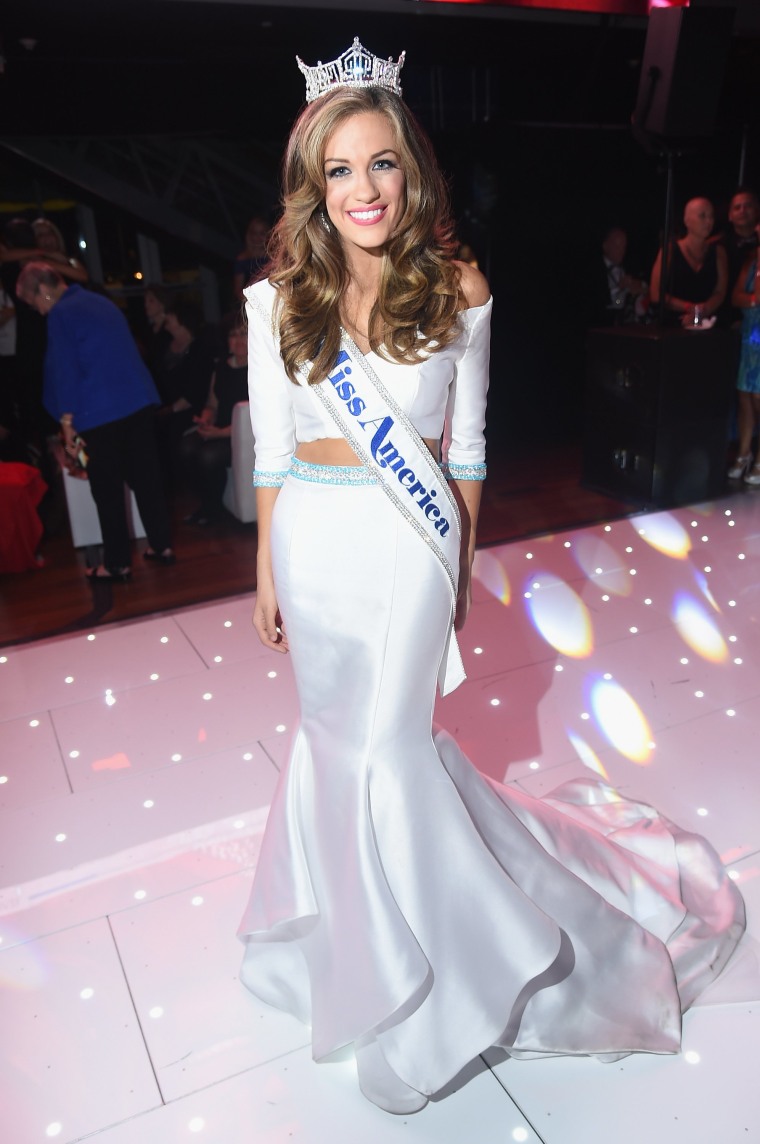 Cantrell rode an opera performance of "Tu Tu Piccolo Iddio" from "Madame Butterfly" to the title in Atlantic City's Boardwalk Hall on Sunday night, besting 51 other competitors. She won a preliminary competition earlier in the week, also with an opera performance.
"I'm still so overwhelmed, I don't know what to say other than thank you! " Cantrell told reporters moments after being crowned Miss America.
She won a $50,000 scholarship along with her title.
The pageant also marked the return of Miss America 1984 Vanessa Williams, who was back for the first time after resigning the crown following a nude photo scandal. Pageant executive chairman Sam Haskell apologized to the singer and actress, who served as head judge, on behalf of the pageant.
Williams, the first African American woman to wear the crown, has maintained that the photos published by Penthouse Magazine in 1984 were unauthorized.
Cantrell's bid was almost derailed by the still-raw debate over whether New England Patriots quarterback Tom Brady cheated en route to his team's run to a Super Bowl title last season by using footballs that were improperly deflated.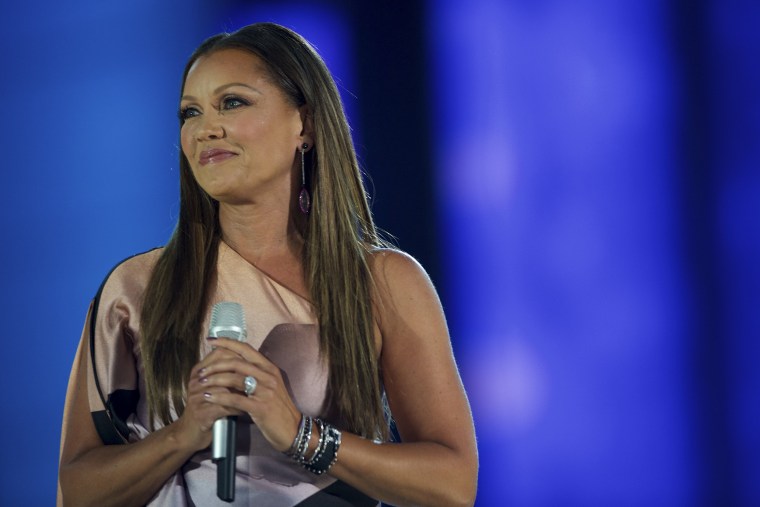 A league-imposed four-game suspension of Brady was recently overturned by a federal judge.
During the pageant, Cantrell said, "I'm not sure" when asked if Brady cheated. "I'd have to see the ball and feel it" she said, before adding, "If there's any question, then yes, he cheated."
Asked by The Associated Press to clarify her remarks afterward, Cantrell said, "It was kind of a funky question to ask me if Tom Brady cheated. I'm not a football player and I really wasn't there to feel that ball. If there was any question as to whether or not he cheated and somebody else felt the ball and decided that it was deflated, then yes, I guess he did cheat."
Miss Georgia's victory ended New York's dominance at the Miss America pageant. Last year's Miss America, Kira Kazantsev, was the third consecutive Miss New York to win the title.
The new winner will inherit a lifestyle that could see her log 20,000 miles of travel per month. Kazantsev said she can make as many as nine appearances on behalf of a charity per day.
The 1st runner-up was Miss Mississippi, Hannah Roberts, who earned a $25,000 scholarship. Her talent was classical violin. The 2nd runner-up was Miss Colorado, Kelley Johnson, who performed an original monologue and won a $20,000 scholarship.
Last year, comedian John Oliver used a segment of his show "Last Week Tonight" to lambaste the Miss America Organization over its claim that it had provided $45 million in scholarships.
As it turned out, the organization was counting scholarship offers made to contestants, not those that the contestants actually accepted, a discrepancy that inflated the totals. This year, officials are out with a new figure, saying the pageant awards $5.5 million in scholarships.