In the days after her husband was reported missing to the Texas Army base where he was stationed, Cam Chamberlain sent a series of urgent Facebook messages to a longtime friend: When he disappeared, she said, he left her with no food and no money.
She wasn't working, she was estranged from her family, and her efforts to get help from the Army had gone nowhere, two longtime friends said.  
"I'm scared," she wrote to Jessica D'Lynn Pyles in a message the friend shared with NBC News. "I'm alone. I just want the pain to go away. I can't take it anymore."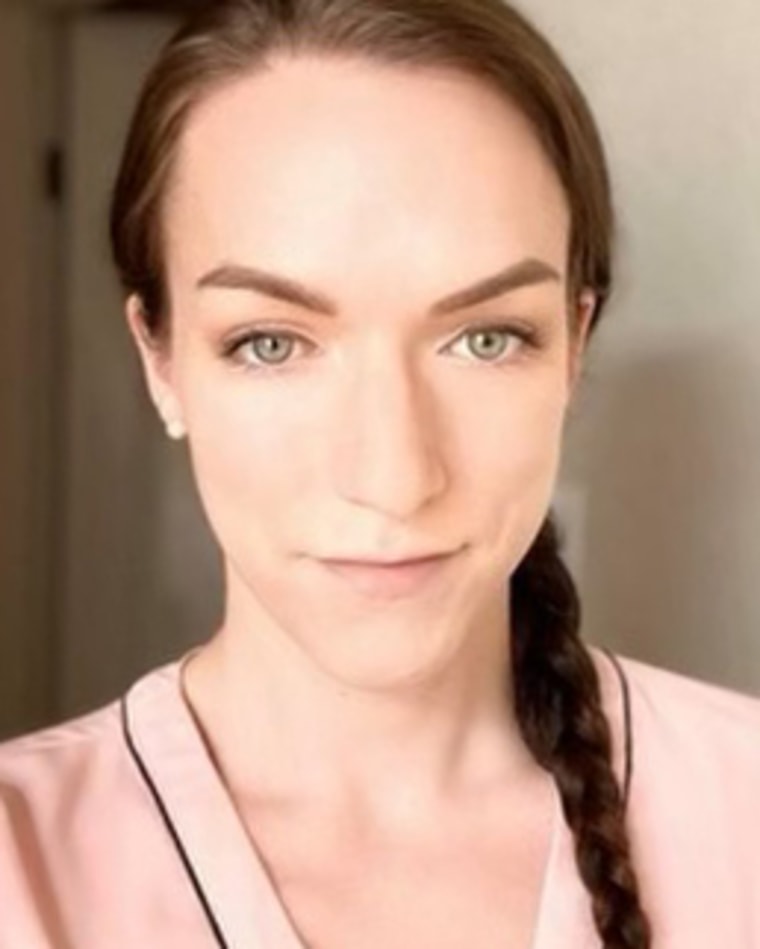 Within a week of that message, Cam Chamberlain's death was announced, and the next day, her husband — who had been missing for 11 days — was discovered alive. Spc. Craig Chamberlain, 23, had "willfully" disappeared from his unit, according to Army officials at his post, Fort Cavazos.
Military authorities have offered few answers about what happened, and friends of Cam Chamberlain, who was in her late 20s, have said they've found no solace in the aftermath of her death: There have been no autopsy, no obituary and no funeral. 
Officials confirmed her death in a statement May 25. The couple lived off base, and a spokeswoman for the Killeen Police Department referred questions about the case to Fort Cavazos authorities, who put out a statement confirming the death. They didn't provide details about when or where she died, and her cause and manner of death haven't been disclosed. 
Army investigators launched a criminal probe. A spokeswoman for the Army's Criminal Investigation Division declined to comment further, citing an ongoing investigation.
"I can't even mourn her death the way family should, because it's as if she never existed at all now," said Shandy Eubank, one of the longtime friends.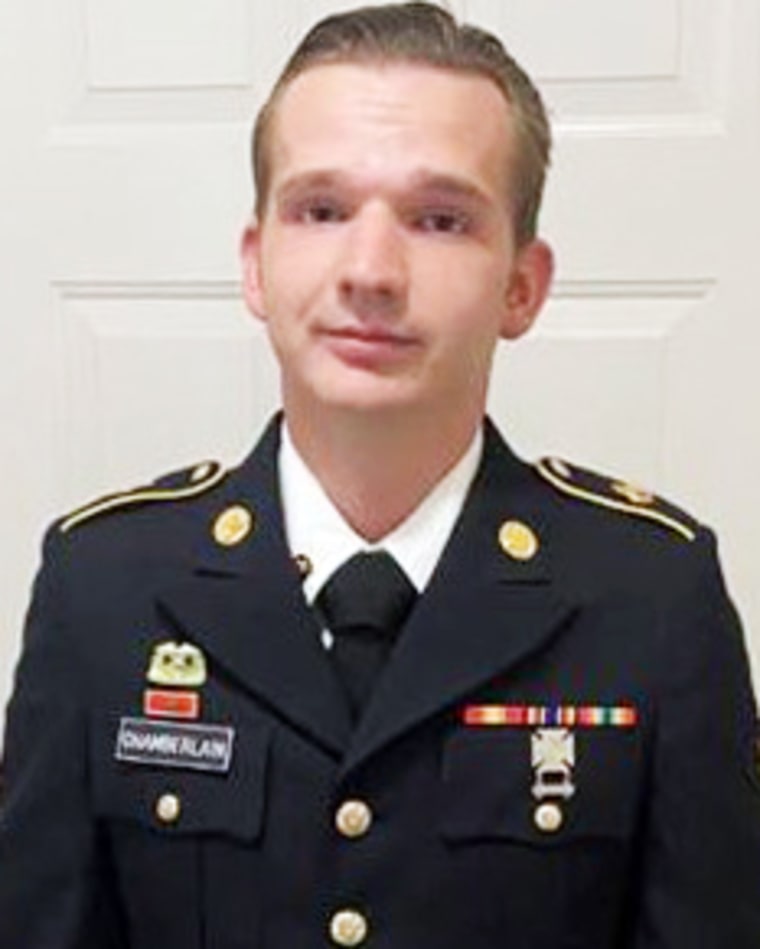 The day after authorities announced that his wife had died, Craig Chamberlain was found in "rough shape" in the Killeen area, said his mother, Virginia Chamberlain. In an interview with NBC News, she declined to say where her son is now.
A spokeswoman at Fort Cavazos declined to discuss his status in the Army, saying he was the subject of an administrative investigation in connection with his disappearance. The inquiry has been completed but can't be disclosed because of privacy rules.
A quick marriage and an overseas assignment
Craig and Cam Chamberlain met a few years ago through a dating app and were married in 2020, according to her Facebook page. Though Eubank believed the couple had rushed things, they initially seemed happy, she said.
"The way he treated her — he put her on a pedestal," said Eubank, who met Cam when they worked together at an insurance company in Waco more than a decade ago. "He treated her better than anyone had treated her."
She was a people person, Eubank said — someone who was as outspoken as she was happy and goofy.  
D'Lynn Pyles said, "You knew where she stood on things."
In an interview with a Texas newspaper, Cam described her husband as laid back, patient and carefree. He has a unicorn tattooed on the upper part of his right arm, his mother said.
Craig Chamberlain was assigned to the 704th Explosive Ordnance Disposal Company at Fort Cavazos, formerly known as Fort Hood, one of the largest Army bases in the country, which sits roughly midway between Austin and Waco. 
A rift emerged between the couple over time, which Cam attributed partly to difficult family dynamics, Eubank said. Cam publicly identified as a transgender woman and had a rocky relationship with her own family, telling friends that her mother had "disowned" her, Eubank and D'Lynn Pyles recalled.
Efforts to reach Cam Chamberlain's mother were unsuccessful. Messages left at a phone number listed as her brother's weren't returned.
Cam told Eubank that she struggled with her husband's family, as well. Eubank remembered her friend recounting a conversation in which her mother-in-law challenged her ability to be in a loving relationship: "How can she know she loves Craig when she doesn't know what gender she is?" 
Virginia Chamberlain called the comment "very, very inaccurate."
"Did we have our differences? Absolutely," she said. "But I will say I never bullied Cam. I never said a statement like that to Cam. Not once did that ever come out of my mouth."
Craig Chamberlain's father, Gordon Chamberlain, added that although he hadn't met Cam before his son married her, "I said we'd treat Cam like anyone else that comes into our lives."
The Army was sending Craig to South Korea, and Cam planned to "stick with him," Eubank said, despite the growing tension between them. Fort Cavazos officials confirmed he had been ordered to South Korea in December for a long-term assignment. 
In a Jan. 8 Facebook post, Cam seemed excited about the trip — and traveling to other parts of Asia.
"Can't wait for the FOOD," she wrote in a post that D'Lynn Pyles captured in a screenshot and shared with NBC News. "I love real Asian food."
But months passed, and the couple went nowhere. Then, on March 20, she posted that her husband's orders had been deferred for six months — and that she learned so only the night before he was to have left.
"You never know what comes next," she wrote in another post that D'Lynn Pyles shared. "Plans change faster than this Texas weather."
A spokeswoman for Fort Cavazos declined to comment on the deferment, saying it was part of the base's administrative investigation. 
A missing soldier
By the time Cam Chamberlain reported her husband missing — he had last been seen May 15 — their relationship had become so "toxic" that she had planned to split up with him, she told D'Lynn Pyles in a Facebook message.
"Even though I'm getting divorced I still can't help but think he's in danger," she wrote. "I still love him and I'd blame myself if anything happened to him."
In other messages to D'Lynn Pyles, she pleaded for money. In one message, she said her husband had refused to pay her their Basic Allowance for Housing, or compensation provided to service members and their families who live off base.
"He went missing and left me with no food. No nothing," she said in a message. "His command won't help me."
In a statement, officials at Fort Cavazos didn't address Cam Chamberlain's claim. They said that "caring for our soldiers and families is a top priority." 
"If soldiers and family members have pay issues that cannot be resolved at the unit level, they should seek help from their unit's personnel office," the statement said.
In another message, Cam shared a missing person flyer for her husband — a flyer later circulated by local media that said Craig disappeared without his keys and phone. He'd been suffering from a "bout of extreme depression," the flyer said.
As she searched for her husband, she tracked the sometimes grim responses to his disappearance on social media.
In a lengthy comment thread on a local station's Facebook page, people made jokes about how the base's name change didn't prevent another soldier from disappearing and casually suggested his wife may have had something to do with it.
In response to a user who said she hoped "his wife" didn't see the comments, Cam responded: "I have seen them. All of them. And I hope that each and every one of them goes through the pain I am going through."
She also began to talk more about her husband's disappearance. In a message to D'Lynn Pyles, she said her husband had "lied" to her about South Korea. She didn't offer additional details, but in an interview with the Killeen Daily Herald while Craig was missing, she said Army officials had recently told her that he had stopped reporting to work in March.
"He told me he was going to work the whole time, so I didn't think anything of it, but in reality, he wasn't really going to work," she told the newspaper. "He was just saying he was going to work."
Virginia Chamberlain cast doubt on her daughter-in-law's account, saying photos from the time show her son with long hair and a scruffy face.
"You can't report for duty like that in the Army," she said.
Officials at Fort Cavazos said in a statement that Craig Chamberlain had "failed" to travel to his new assignment for "unknown reasons." A spokeswoman for the base declined to comment when she was asked about the accuracy of Cam Chamberlain's comments.
A plea for help
The last time D'Lynn Pyles heard from Cam was May 21, when she sent a Facebook message asking for $40. She'd gone to her mother's house in Fort Worth — a place where she said she was "no longer welcome" — and had spent the last of her money on a ride home to Killeen.
D'Lynn Pyles said she couldn't give her the money — she'd just gone shopping and had $20 to her name, according to a screenshot of the message.
"I totally understand," her friend responded.
Four days later, D'Lynn Pyles messaged Cam — "Are you good?!" — and then called. There was no response, and D'Lynn Pyles soon found herself on Facebook groups linked to Fort Cavazos searching for answers.
The next day, on May 26, Craig Chamberlain was found alive. It was a week and a half after he had been reported missing and not long after a civilian search party set out with his parents to find him. 
Virginia Chamberlain said the group — made up of "complete strangers" — were "with us every single day looking for our son."
"And they were there when we found him," she said. "They are now family to us."
The base offered few specifics about how or where Craig was found. In a statement, military officials accused him of willfully disappearing and said the search involved the "tremendous efforts and support by the Fort Cavazos and Killeen communities."
Virginia Chamberlain also declined to say where her son was found. She described his path forward as a "hard journey" with "a lot of healing to take place."
"This is a very delicate story," she added. "There's a lot of lives that have been affected by it. My heart truly does break for Cam's friends and Cam's family — even with the things that have gone on in the past."
For D'Lynn Pyles, Cam's death was especially hard given that one of the things her friend had wanted most was a committed partner, someone with whom she could establish the kind of family she didn't have.
"Craig has been the longest relationship she'd had since I've known her," D'Lynn Pyles said in a text. "She was longing for THAT kind of love."
Now, D'Lynn Pyles added, she just wants the truth about Cam — "even if it breaks my heart."