Police in Missouri were searching Tuesday for a man who fatally shot his 8-month old son while aiming for his wife, and then escaping with two of the couple's other two children, St. Louis police said.
The two children, Blaze, 3, and Ryker, 2, were later found safe at a relative's house in the St. Louis suburb of Bellefontaine Neighbors, police said. But police were still looking for their dad, Diata Crockett, 34.
"He's armed, he's considered dangerous, and he's used violence not only today but in the past as well," St. Louis Metropolitan Police Chief Sam Dotson told reporters earlier.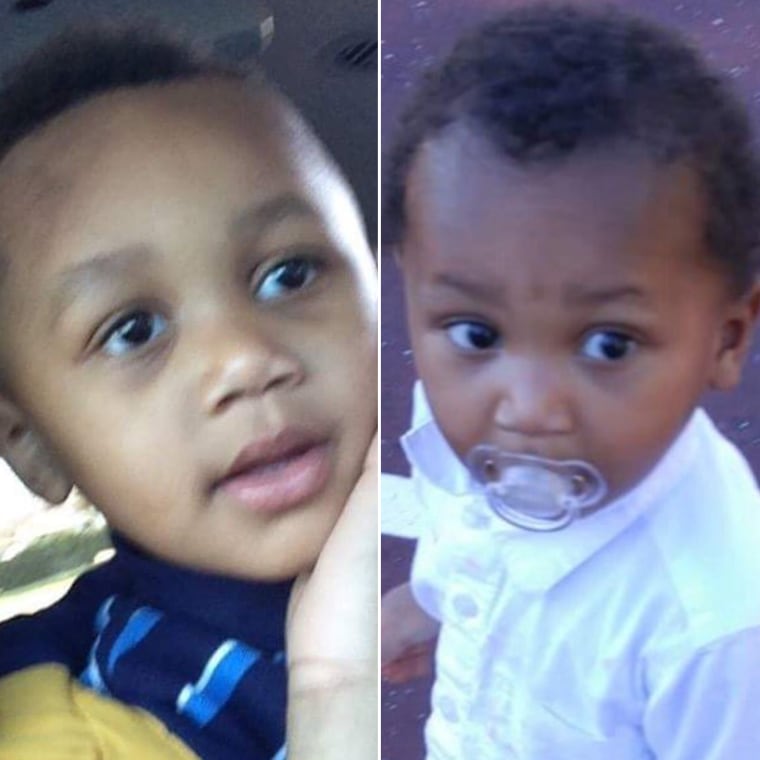 Crockett allegedly pulled out a gun in Bellefontaine Neighbors and coerced his wife and to get in a rental car — then shot at her after she got out of the car at a freeway exit ramp in St. Louis sometime around 1 p.m., Dotson said.
The single shot struck their son, Reign, as the child was in his mother's arms, Dotson said. The boy was pronounced dead at a hospital, he said.
Crockett was last seen driving a 2014 Hyundai Sonata with Illinois license plates. The couple had six children in all. The other children were picked up by police from a day care and will be turned over to other family members, Dotson said.
After the baby boy was shot, Crockett may have tried to run another driver off the road when the good Samaritan picked up the mother and bleeding child and drove them away — to the hospital — Dotson said.
During the 911 call on the way to the hospital, "you hear them say in the car that 'he's trying to run us off the road, he's trying to cause and accident, he's following us,'" Dotson said.
Dotson said that Crockett's wife said he has made homicidal and suicidal statements in the past, and urged anyone with information to call police. St. Louis police cancelled a regional Amber Alert for the two children after they were found at the relative's house.
Police found the Hyundai Sonata west of Bellefontaine Neighbors but were still looking for Crockett Tuesday night.