Martin Luther King's Nobel Peace Prize and "traveling" Bible are the subject of the latest dispute between the warring children of the late civil rights icon.
King's daughter, Bernice King, claims her two brothers, Martin Luther King III and Dexter Scott King, want to sell the items to a private buyer. The brothers have sued their sister, claiming in the complaint she "secreted and sequestered" the items away, in violation of the conditions of the King Estate. The estate is controlled by the two brothers.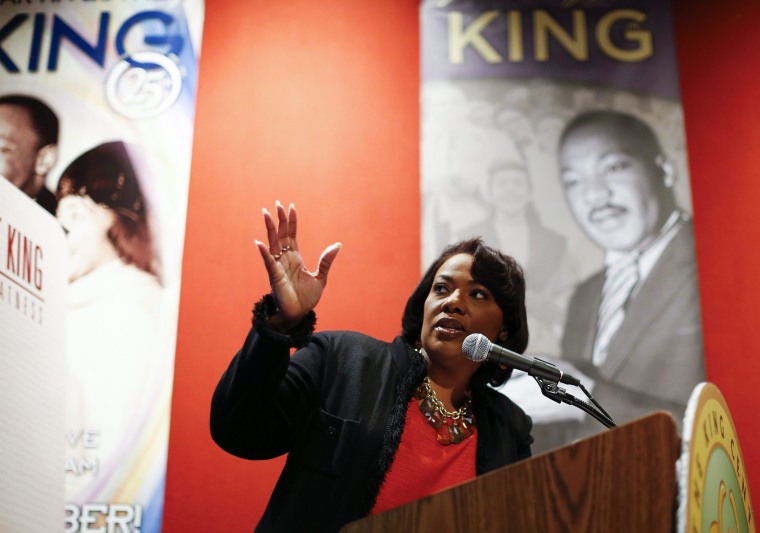 The bible in question is the same one used to swear in President Barack Obama for his second term last year, and is signed by the president. "I had the great privilege that the Bible we used was his Bible and they asked for it to be inscribed," Obama said after the Inauguration.
The Nobel Peace Prize was awarded to MLK in 1964 for his Civil Rights work.
In a statement issued on Tuesday, Bernice King called the decision by her brothers to bring the lawsuit "extremely troubling" and rererred to the items as "sacred." "I have absolutely no desire to be in court or to fight yet another public battle," she said in the statement.
"Our Father MUST be turning in his grave," she added.
The King brothers have sued their sister before. Just last year, they brought suit alleging that the King Center, headed by Bernice King, had mishandled historical documents and even their father's remains.
Bernice King has called a news conference for Thursday to discuss the matter in more detail.
WXIA/Atlanta and the Atlanta Journal-Constitution contributed to this report.