On the porch of Cape Hatteras Motel in Buxton, N.C., the oceanfront rocking chairs are empty. The shells on the beach, usually picked over by tourists, are still embedded in the sand. And there have been no visitors to the nearby lighthouse, a favorite attraction.
Ever since a construction company accidentally drove a steel casing into a power cable early last Thursday, two of North Carolina's Outer Banks islands have had no electricity — and no tourists, interrupting vacations and hitting area businesses during prime tourist season.
About 50,000 visitors were forced to evacuate under mandatory orders issued Saturday by Gov. Roy Cooper after construction crews building a new bridge severed power lines, leaving Hatteras and Ocracoke islands in the dark.
With a fix expected to take one to two weeks, many businesses are up and running thanks to generator power. On Monday, the utility providers said they were adding generators in hope of bringing visitors back.
But officials worry that the existing generators won't be powerful enough to serve the tens of thousands of tourists who typically descend on the islands this time of year, and they aren't lifting the evacuation order yet.
"We are sort of sitting here in limbo, with everything good to go if the visitors come back. But there are no visitors," said Janet Dawson, whose husband, Dave Dawson, has run Cape Hatteras Motel since 1971.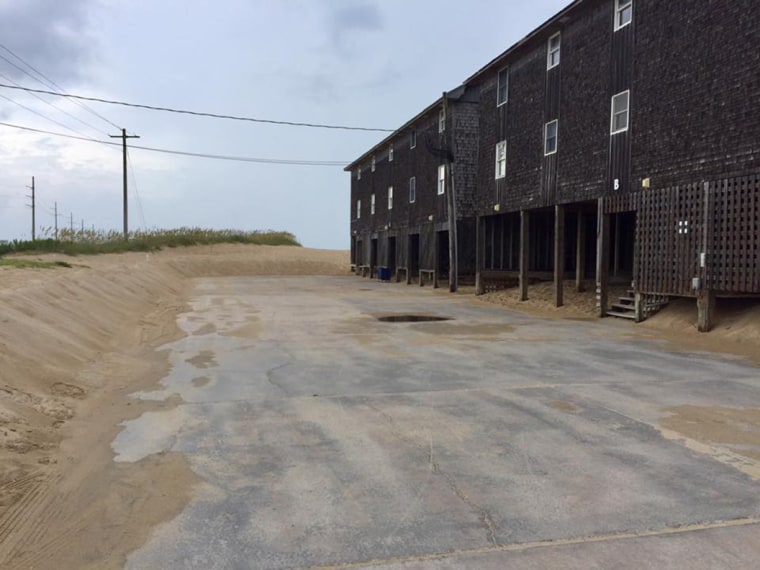 The Dawsons estimate they are losing $9,000 a day in a week when nearly every room was booked. They offered refunds to guests who had paid for additional nights when they were forced to leave and have continued to pay staff to do as much as they can while they wait — like deep-cleaning the vacant motel so "everything is swept and nice for when everyone comes back," Janet Dawson said.
"We really look forward to this August business," she said. "Although we stay open year-round, at this motel, we're not considered a year-round resort. ... June, July and August make up our year, and the money we make during the summer is what we use to make us function during the winter months."
Cape Hatteras Electric Cooperate spokeswoman Laura Ertle said PCL Construction, the company that sliced the power line, has been "extremely cooperative" and is working around the clock to help get power restored.
It isn't clear whether safeguards could have been put in place to prevent the accident. PCL said it was working to "resolve this as quickly and safely as possible."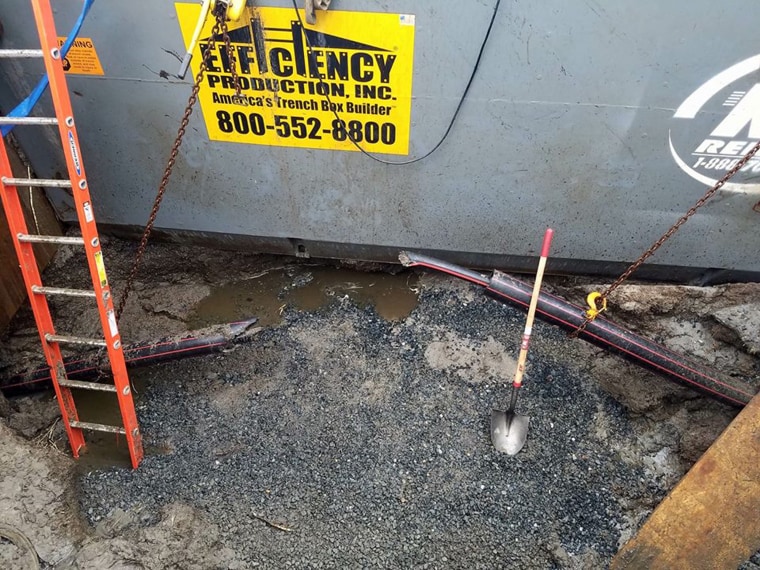 While Outer Banks businesses are covered in the event of a hurricane or a flood, their insurance may not cover losses due to a man-made disaster, said Dorothy Hester, a spokeswoman for Dare County.
"Wording is different depending on the type of insurance that you have, so there's a lot of questions about insurance and whether the small businesses and even the vacationers that have travel insurance will be covered," she said.
Gov. Cooper visited the site of the power outage Monday and said his staff and the state attorney general's office would look into whether business owners and tourists could be reimbursed.
"Right now, the effort is to get the power back on quickly. Then, I think people's eyes will be on restitution and making it right," he said.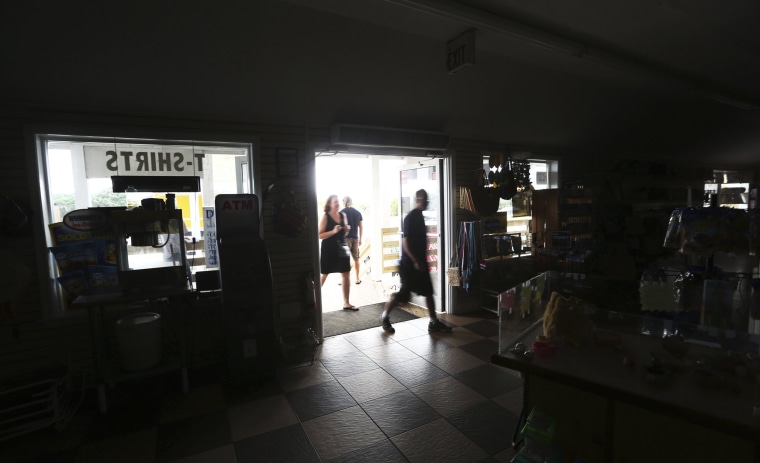 Because Cooper has declared an emergency, state or federal funds could be made available for businesses, said Karen Brown, president and chief executive of the Outer Banks Chamber of Commerce.
"This outage comes at the most critical time" for Hatteras and Ocracoke islands, she said. "They're very seasonal. They're very much a May-to-September economy, so this is the height of it, and it's really devastating for them not to have visitors down there spending money and staying in their hotels and eating in their restaurants."
In the meantime, there's nothing to do but wait.
"To use the term of the day," Janet Dawson said from her empty motel, "we are being resilient."