After years of controversy, the Navajo Nation rejected plans to build a 420-acre tourist attraction and gondola tram ride on the undeveloped east rim of the Grand Canyon — an area sacred to the Navajo Nation.
In a special session of the Navajo Nation Council on Tuesday, the Council voted against the so-called Grand Canyon Escalade Project that would have drawn an estimated 5 million annual tourists to the Grand Canyon National Park, and which would have cost the Navajo Nation $65 million to build roads and other infrastructure.
The proposed site for the attraction was known as "the confluence," where the Colorado River meets the Little Colorado River on the canyon's east side. Plans proposed by developers Confluence Partners LLC included an IMAX theater, retail shops, hotels, and a gondola tram ride that would take visitors 1.6 miles to the canyon floor in ten minutes.
The project would have been on Navajo land and the developer was waiting for approval before proceeding, and Tuesday's vote means the company does not have permission from the Navajo Nation. Confluence Partners did not respond to multiple requests for comment Wednesday.
"It has been attractive to developers, but our people and our medicine people have always had stories about the emergence of our people from that area," said Navajo Nation President Russell Begaye in a phone interview, referring to the confluence.
"The confluence has huge religious significance to the Navajo people," Begaye said.
Begaye says his administration will continue to protect the site, while supporting infrastructure developments elsewhere on Navajo land.
"We have had enough of people trying to take advantage of the Nation," Begaye said. "We are not going to sit back and let them do that to us anymore."
When the Navajo Nation Council voted the legislation down 16-2 Tuesday, Navajo nation member Renae Yellowhorse said there were 15 seconds of silence and then emotional cheers in the gallery.
"We have had enough of people trying to take advantage of the Nation."
"And then I broke down in tears as the relief poured out of me," said Yellowhorse, who also campaigned against the proposed development with a group of families in a "Save the Confluence" group.
"We had to stop it for the families and the holy spaces that need to remain as they have for generations," Yellowhorse said in a phone interview. "Our prayers were answered."
Supporters of the project argued it would allow the Navajo tribe to profit from their land and create new jobs in an area with high unemployment that relies largely on mining.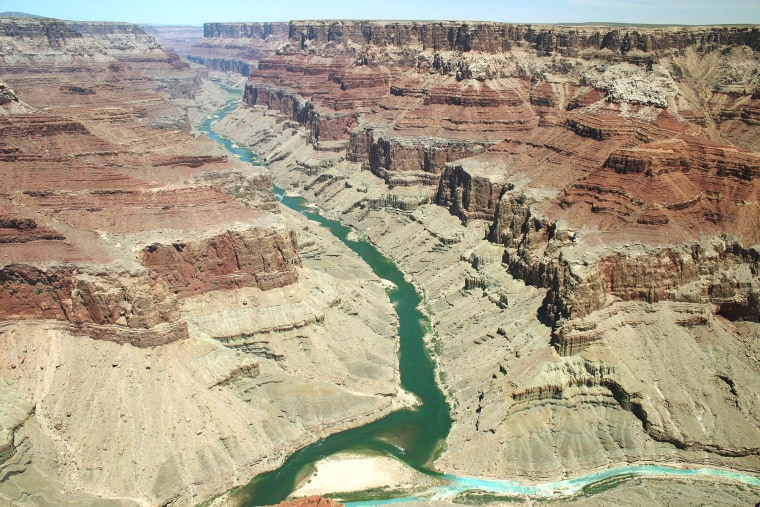 Begaye said his administration is looking for other opportunities for economic development on Navajo land, including plans for a new manufacturing plant.
Yellowhorse and other Navajo tribal members worry that this was just the first of many development ideas that would threaten sites considered sacred by the tribe.
"Thankfully the legislation was defeated. But, for certain, the idea won't go away," Yellowhorse said.