NBA star Kevin Porter Jr. was arrested Monday in New York City and accused of assaulting a woman, police said.
Two senior law enforcement sources said the alleged victim was Porter's girlfriend.
A police spokesperson confirmed that Porter, 23, a guard for the Houston Rockets, was in custody and will be charged with assault and strangulation. The police department, however, wouldn't confirm the alleged victim is Porter's girlfriend.
Police were called to the Millennium Hilton New York One UN Plaza at 6:45 a.m., police said. Officers saw "a 26-year-old female with a laceration to the right side of her face," police said.
A preliminary investigation determined that a person, later identified as Bryan Kevin Porter Jr., "struck her multiple times about the body and placed his hands around her neck," police said.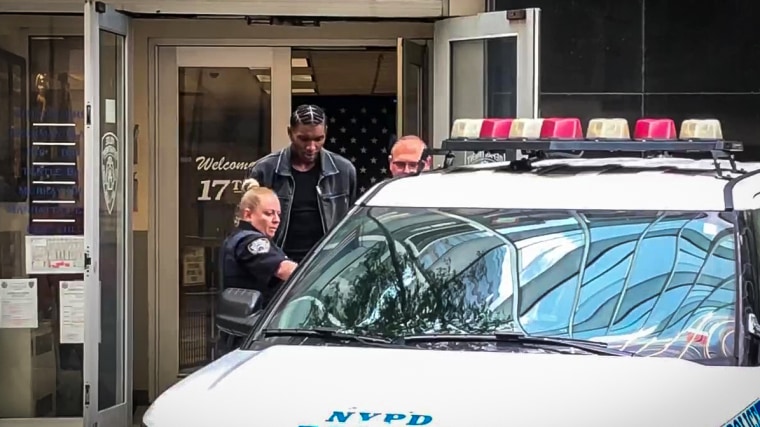 The woman was taken to an area hospital, where she was stable, police said. She was hospitalized with bruising and at least one broken bone, law enforcement sources said.
The incident began after both Porter and his girlfriend had been out, the sources said. She later returned to the hotel room, and he got locked out. That's when the incident escalated, and hotel security alerted police.
A representative said Monday afternoon that the Rockets were gathering information and had no additional comment.
In October, Porter and the Rockets agreed to a four-year, $82.5 million contract extension.
Porter's behavior has caught the attention of the league and teams in the past, including a food-throwing incident when he played for the Cleveland Cavaliers and his refusal to play in the second half of a game with the Rockets.
Porter averaged about 19 points, five rebounds and nearly six assists per game last season for the Rockets.