A New York City firefighter drowned Friday morning after he jumped into the water at the Jersey Shore to save his teenage daughter, who had gotten caught in rough surf, officials said.
The firefighter was identified as Mark Batista, 39, of Teaneck, New Jersey, a member of the Fire Department of New York, the fire department confirmed.
Multiple units responded to Sylvania Avenue Beach at around 8:38 a.m. after witnesses reported two swimmers in distress, the Area Network of Shore Water Emergency Responders said on Facebook.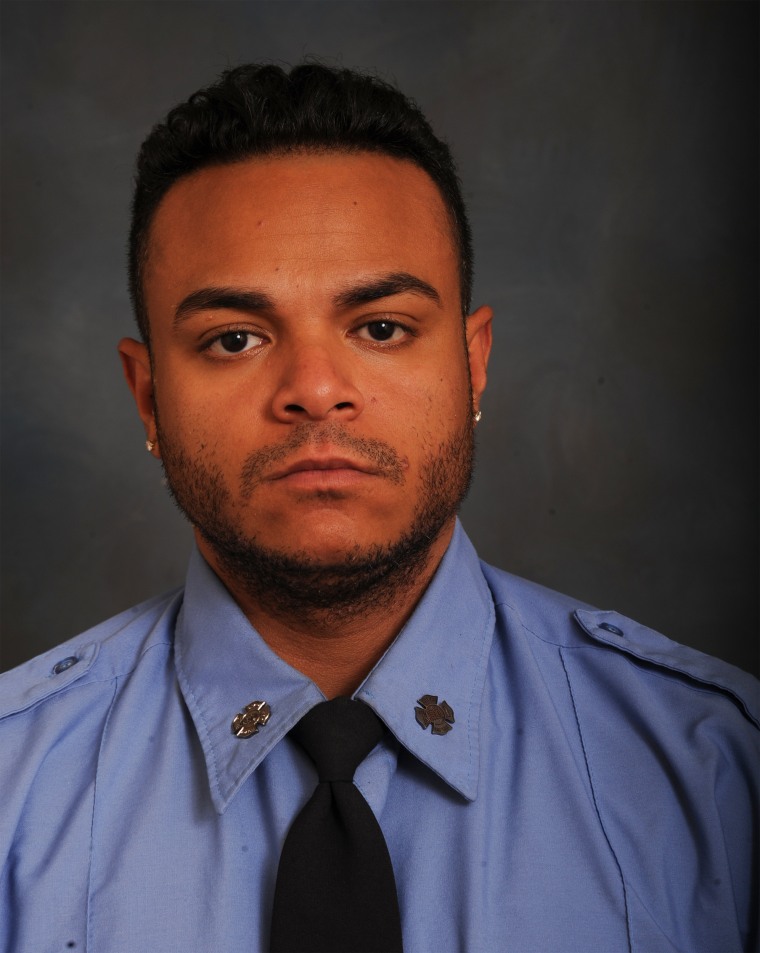 The girl was found about 10 minutes later by rescue swimmers and taken to a hospital for medical attention. She is expected to recover, NBC New York reported.
Batista was found submerged in water around 10 a.m. Despite lifesaving efforts, he was pronounced dead at the hospital, officials said.
Rescue agencies included the Coast Guard, the Avon-by-the-Sea Police Department and the Monmouth County Sheriff's Office.
In a statement, FDNY spokesperson Jim Long said the department was "heartbroken."
"Firefighter Batista was a dedicated public servant who spent 15 years serving in the FDNY, as both an EMT and a firefighter," Long said. "We join his family in mourning his tragic passing."
After the incident, the Monmouth County Sheriff's Office issued a warning to swimmers not to go in the water when no lifeguards are on duty.
No lifeguards were on duty at Sylvania Avenue Beach on Friday morning when Batista drowned, and they are not scheduled to be until next Saturday, NBC New York reported.