New York is one of only two states that do not compensate for emotional loss in wrongful death lawsuits, but that may change with the Grieving Families Act awaiting a signature from Gov. Kathy Hochul.
Under current law, a deceased person's potential future income largely determines the amount family members can receive in a successful suit. The Grieving Families Act would permit loved ones to also sue for emotional loss, including grief, anguish and loss of companionship. 
Alabama is the other state without such a provision, according to the New York Public Interest Research Group and the American Association for Justice. 
New York resident Bruce McIntyre, 31, said he might benefit if the measure becomes law and if he wins a lawsuit he filed after his partner, Amber Rose Isaac, 26, died in childbirth in 2020.
The lawsuit against Montefiore Medical Center in New York alleges doctors missed repeated signs of HELLP Syndrome, a rare, life-threatening pregnancy complication that can cause serious blood and liver problems if left untreated. Isaac was diagnosed with it shortly before childbirth.
McIntyre says multiple physicians ignored Isaac's health concerns throughout her pregnancy, after she complained of dizziness, headaches, shortness of breath and chest pain.
"She had feelings she wasn't going to make it," McIntyre said. "Due to how much she was being neglected. She's just being told these are irregular pregnancy-related complications — really nothing that she should worry about."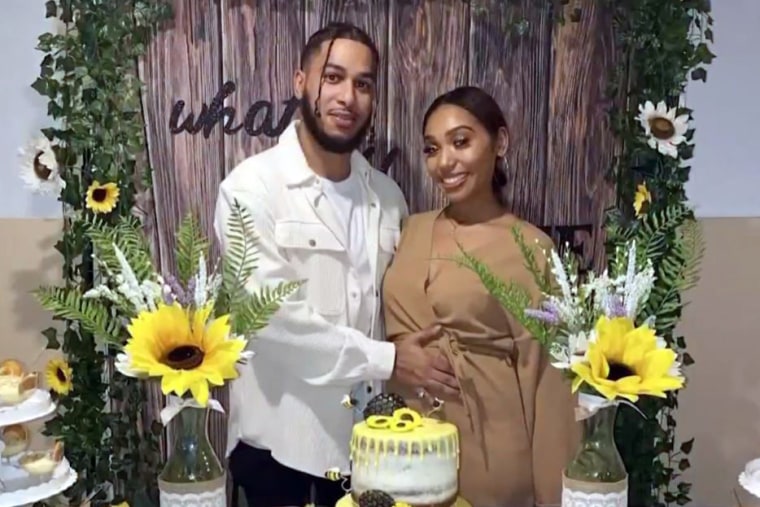 McIntyre's lawsuit is ongoing, and in a statement to NBC News, Montefiore Medical Center declined to comment, citing pending litigation and patient privacy regulations.
New York's current law can sometimes lead to "problematic" payout calculations because it has a built-in bias against people of color and women, who traditionally earn less than men, said Nora Engstrom, a professor at Stanford Law School. 
"It values the life of a person who was a high-wage earner much more than someone who is a low-wage earner," she said. "It also cements past structural racism, and it also tends to value men's lives much more than women's lives."
Ruth Whitfield, 86, was killed in a mass shooting last year at a supermarket in Buffalo, New York, when a white gunman opened fire and killed 10 Black people. Whitfield was the oldest victim.
Her son, Garnell Whitfield, said the current law devalues his mother's contributions because she was a stay-at-home mother.
"For her life not to be valued because of her chosen profession, because of her age, or because of any other circumstances, is outrageous," he said. "She was invaluable."
Opponents of the Grieving Families Act say that overhauling the wrongful death calculation would lead to higher health insurance premiums and liability costs for medical malpractice. 
"If you drive up the cost of liability insurance, you're going to lose more physicians," said Dr. Paul Pipia, president of the Medical Society of the State of New York. "When you lose physicians from New York, it's going to increase the time for patients to see those doctors."
Hochul vetoed a previous version of the bill in January over similar concerns. She is reviewing an updated version that would include a shorter statute of limitations, and new restrictions on who qualifies as a victim's close family member.
For McIntyre, the Grieving Families Act is not just about compensation, but also about holding others to account. 
"We don't want to put a price tag on Amber," he said. "She's not just another statistic."