A Nicaraguan migrant who died in immigration custody last week had been recommended for release by an ICE panel last year but remained detained until his death, advocates said Thursday.
Ernesto Rocha-Cuadra, 42, died Friday at a hospital in Jena, Louisiana, Immigration and Customs Enforcement said in a statement this week. The preliminary cause of death "was reported by hospital medical officials to be cardiac arrest," it said.
An ICE panel recommended that Rocha-Cuadra be released in November, a coalition of immigration advocacy groups said in a statement Thursday. The statement said officials at the detention center declined to release him.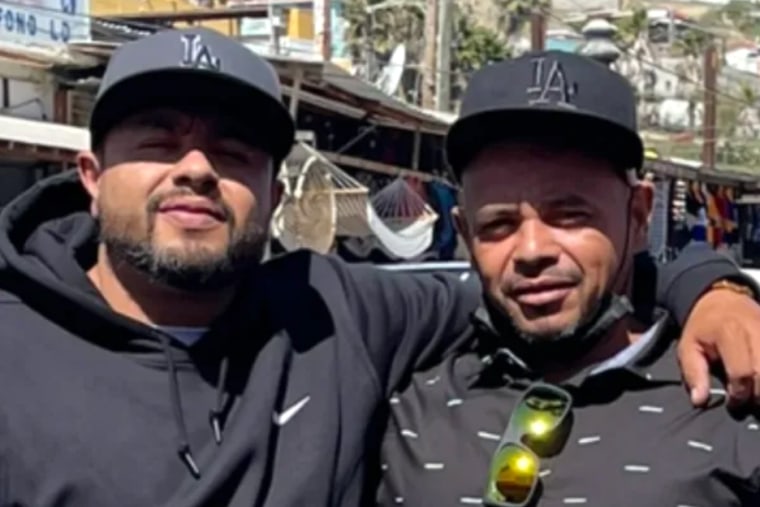 "They kept telling him he was going to be released soon," Frank Rocha-Cuadra, who is Ernesto's brother and a U.S. citizen, said in the statement from the Shut Down NOLA ICE Coalition. "He was guaranteed he was coming home. Our message is, we want to know what happened to our Ernesto and we will not stop until we find out."
The coalition said that according to Rocha-Cuadra's attorneys, he had been petitioning for his freedom and was scheduled for an immigration hearing July 9. 
"Ernesto's untimely death raises many questions that should be investigated at the highest levels. This immigrant prison must be shut down," Rose Murray, a senior direct services attorney with the Southeast Immigrant Freedom Initiative at the Southern Poverty Law Center, said in the statement.
The statement said that while the details of Rocha-Cuadra's death were still unclear, his attorneys say that he never mentioned having heart-related medical issues and that his medical records did not indicate heart-related medical issues, either.
ICE did not immediately respond to request for comment on Rocha-Cuadra's case and whether he had been recommended for release. 
Immigration authorities apprehended Rocha-Cuadra after he crossed the border near Andrade, California, on April 17, 2022, according to ICE. On April 26, 2022, he was transferred to ICE custody as he waited for his immigration case to play out.
"ICE incarcerated Ernesto for over a year during which he suffered extensive time in solitary confinement," the immigration advocacy groups' statement said.
Rocha-Cuadra's immigration counsel, Homero López, the legal director of the group Immigration Services and Legal Advocacy, said, "His tragic death after being caged by ICE for more than a year is a reminder of how useless and unnecessary the immigration detention system truly is."
The immigration groups said Rocha-Cuadra was the fifth person to have died in ICE custody at the Jena detention center since 2016 and the 11th during the Biden administration.
ICE said in its statement this week that it notified the Department of Homeland Security's Office of Inspector General, the ICE Office of Professional Responsibility and the Nicaraguan Consulate General in Miami of Rocha-Cuadra's death.