Two California police officers were fatally shot in as many days, their departments announced Monday and Tuesday.
The Stockton Police Department in Northern California said that Officer Jimmy Inn was killed Tuesday morning while responding to a domestic violence call. The suspect, who has not been identified, was killed by another officer.
Inn had been with the department since 2015.
In San Luis Obispo, six police officers went to an apartment on Camellia Court about 5 p.m. PT Monday to serve a warrant for possible stolen property related to recent commercial burglaries, according to a statement from the department.
The officers practiced "knock and notice," identifying themselves as law enforcement, but got no response, the statement said. When they forced open the door after waiting "an extended period of time" the suspect was "laying in wait and began to fire shots at the officers from inside the apartment," police said.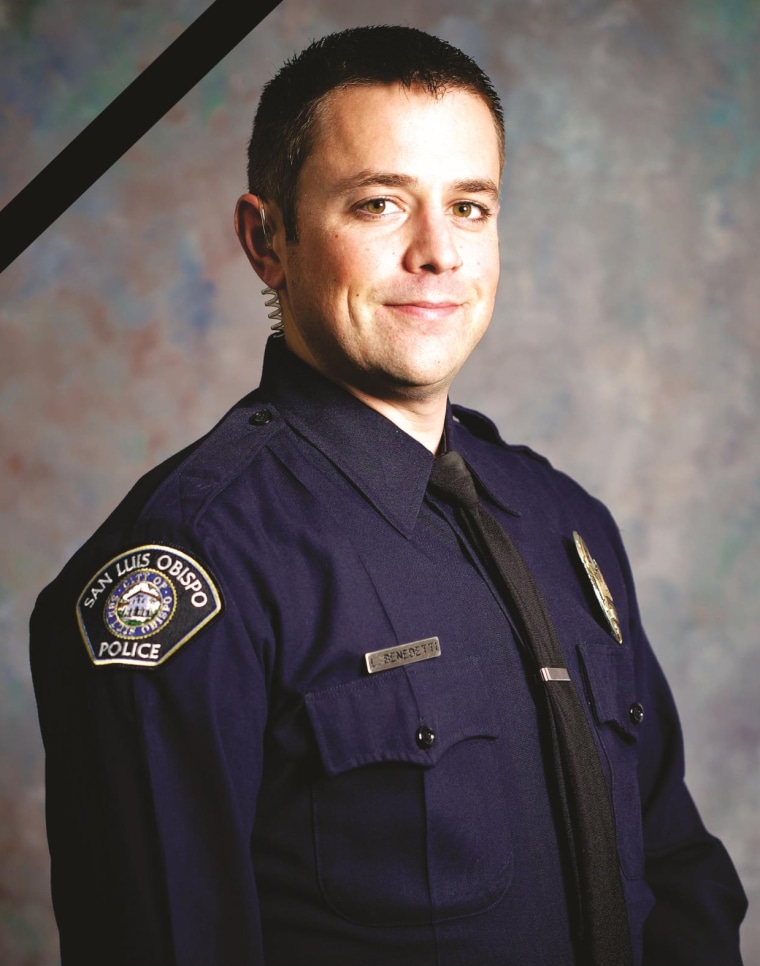 Officers returned fire, but two of them, Detectives Luca Benedetti and Steve Orozco were shot.
Benedetti, a 12-year veteran of law enforcement and a married father of two, was killed, according to police.
"Our community is heartbroken," Mayor Heidi Harmon said. "Detective Benedetti loved this City and bravely gave his life so that we could live in peace and safety. Luca's children have lost their father so we could be safe. We will hold Detective Benedetti and his family in our hearts forever."
Orozco was treated at Sierra Vista Hospital and released Monday night. He is expected to make a full recovery.
The suspect, identified as Edward Zamora Giron, 37, was later found in the apartment with a fatal, self-inflicted gunshot wound, according to San Luis Obispo police. He was also injured by officers' gunfire.
The San Luis Obispo County Sheriff's Office and the District Attorney's Office are investigating the incident.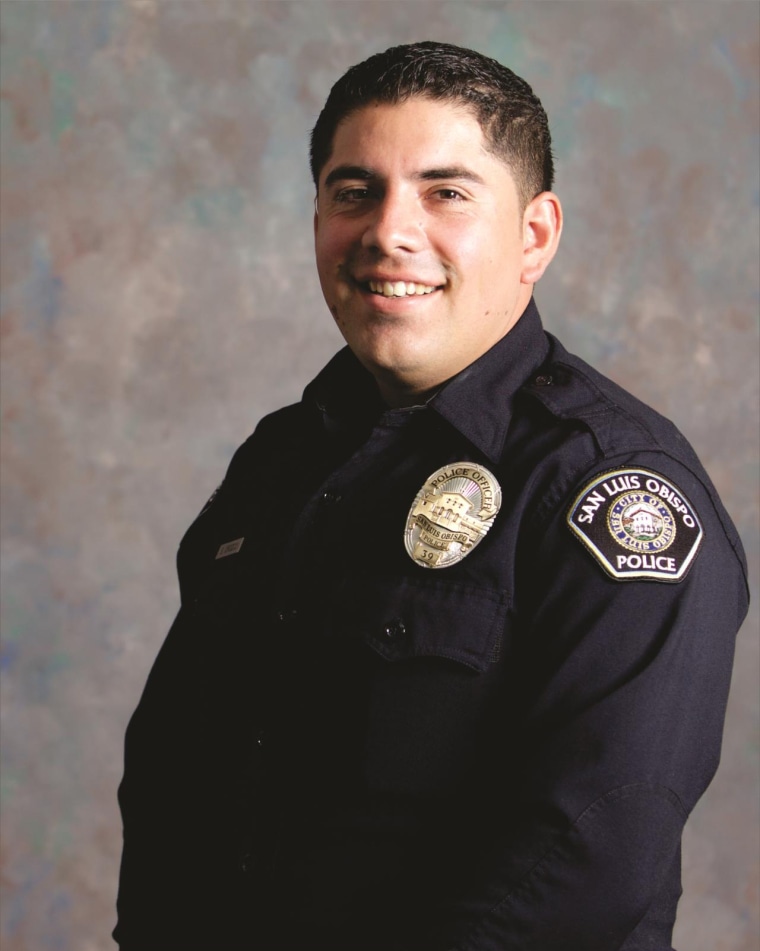 A motorcade escorted Benedetti's remains to the mortuary Tuesday.
Acting police Chief Brian Amoroso said the San Luis Obispo County Sheriff's Office and other agencies would respond to calls in the coming days "while members of the SLOPD grieve and work through this tragedy."
Gov. Gavin Newsom ordered Capitol flags to be flown at half-staff.
"I had the distinct pleasure of working with Luca over the past 9 years," Amoroso said in the statement. "He was a dedicated officer, a talented detective, a proud member of the San Luis Obispo Regional SWAT Team, and most importantly, a loving husband and father."
San Luis Obispo is on California's Central Coast, about 100 miles north of Santa Barbara, while Stockton is about 90 miles east of San Francisco.