Minutes before his car-and-knife attack on the Ohio State University campus, Abdul Razak Ali Artan posted a message to his Facebook page — a rant full of anger at the United States with vague references to ISIS and "lone wolf attacks."
But friends of the Somali refugee said Tuesday that the screed and the violence that followed it did not square with the mild-mannered Somali refugee they knew.
"He actually loved America," Ameer Kadar, who last saw Artan two weeks ago, told NBC News. "He loved the fact of the opportunity he had here to go to school… He loved the fact that he was able to get a college degree."
Haroon Khan, who met Artan and his family when they lived in Pakistan, said he could not believe the young man plowed his car into a crowd and stabbed people with a butcher knife before being shot dead by a police officer.
"He was a very sweet and humble person," Khan said. "He can never do such an act, honestly."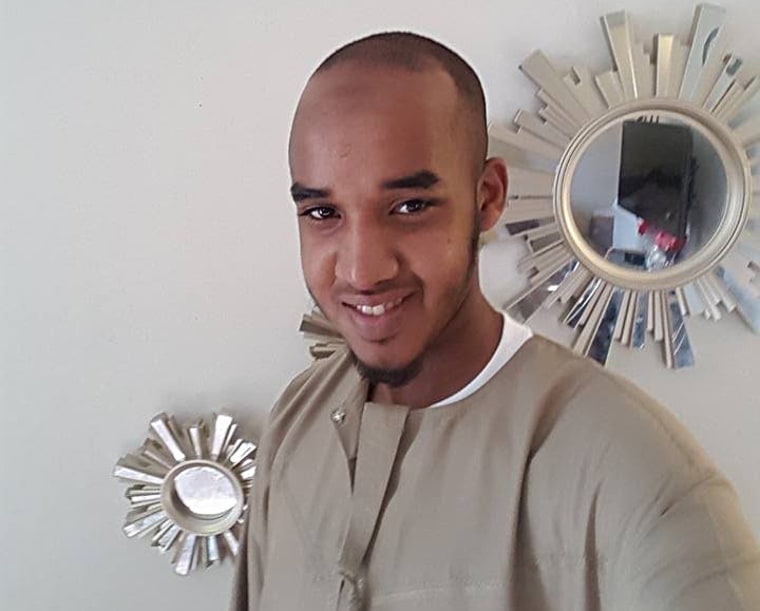 Investigators have not yet pinpointed a motive for Monday's ambush, which sent 11 people to the hospital, but none with life-threatening injuries.
But the Facebook post is a valuable clue to Artan's state of mind as they try to determine if the ambush was rooted in terrorism or if he had a personal problem or grudge that pushed him over the edge.
Two U.S. intelligence officials told NBC News there are no known contacts between Artan and ISIS or any other foreign terrorist organization, disputing an unsubstantiated claim from ISIS' media arm — which has become routine with attacks — that he was working in service of the Islamic State.
The post was a picture of a document on a Dell computer screen with the warning: "Screenshot this before it gets deleted." Below that was a jumbled diatribe in which the author railed about the treatment of Muslims around the world, including the Rohingya in Burma.
There was no specific threat of violence but a suggestion that the U.S. could stop "lone wolf attacks" by making peace with "dawla in al sham," an outdated name for ISIS. He wrote that he had reached "a boiling point" and included a bombastic vow to "kill a billion infidels" to save a single Muslim. He also name-checked radical cleric Anwar al-Awlaki, calling him a "hero."
"By Allah, we will not let you sleep unless you give peace to the Muslims. You will not celebrate or enjoy any holiday," the post reads.
In addition to dissecting the post, investigators are also delving into Artan's history, which superficially appeared to be the story of a devout scholar with an easy smile and a close-knit family.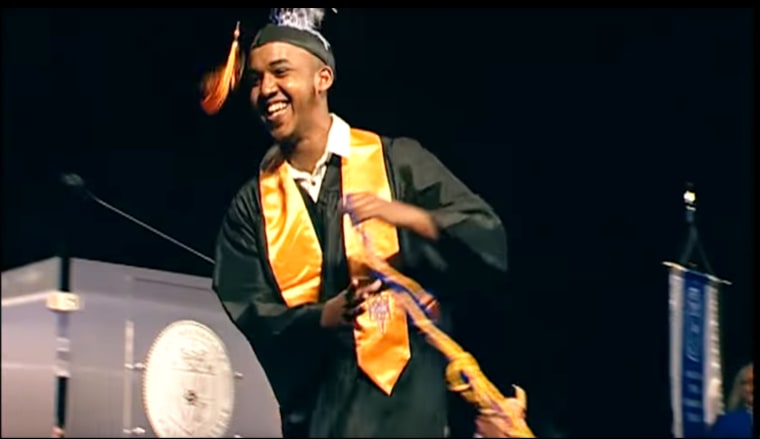 He grew up in Somalia but left with his family in 2007, settling in Islamabad, Pakistan, according to law enforcement officials.
According to Khan, Artan completed an advanced program at a top high school. He prayed five times a day and played cricket.
"He was a very, very nice person," Khan said.
After seven years in Pakistan, Artan and his mother and his siblings came to the U.S. as refugees. His father lives and works in Dubai, Khan said.
According to Catholic Charities records, the family came to America through Texas, staying in a temporary shelter in Dallas for 24 days before relocating to Columbus, Ohio, a city with a sizable Somali community.
Neighbor Louann Carnahan described Artan as very friendly.
"He always asked me how my day was going. He always said, 'Hello, let me help you,'" she said, adding that he didn't seem capable of such an attack. "I don't even understand why he did it."
In Ohio, Artan attended Columbus State Community College, graduating cum laude in May 2016 with a two-year associate's degree. Video from the graduation ceremony shows him beaming as he collects his diploma in cap and gown.
He continued his studies by enrolling at Ohio State in the fall. On his very first day, he drew some attention — giving an interview and getting photographed for a feature called "Humans of OSU" in the campus publication The Lantern.
He told the reporter about his anxiety over finding a place to pray that day.
"I wanted to pray in the open, but I was kind of scared with everything going on in the media. I'm a Muslim, it's not what the media portrays me to be. If people look at me, a Muslim praying, I don't know what they're going to think," he said.
"But I don't blame them. It's the media that put that picture in their heads so they're just going to have it and it, it's going to make them feel uncomfortable. I was kind of scared right now. But I just did it. I relied on God. I went over to the corner and just prayed."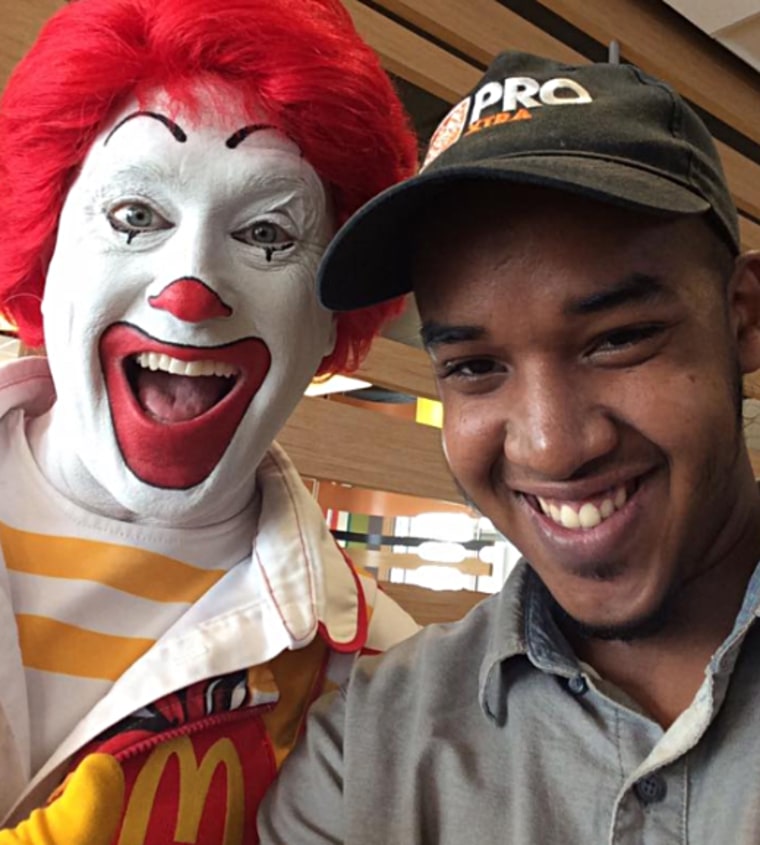 Artan's Facebook page was a mélange of personal news and current events. There were pictures of him looking happy: posing with a man in a Ronald McDonald costume, smiling with his sister on graduation day.
There were posts that touched on the crisis in Aleppo, Syria and the plight of the Rohingya, a Muslim minority in Burma. Two days before the attacks he posted about the death of Fidel Castro, calling him "a hero for many and a villain for many."
"There is no denying of the fact he was responsible for the killings of many innocent people," he wrote.
Then, the morning of the violence of OSU, a couple of hours before he posted his rant, a cryptic post: "Forgive and forget. Love."