Nineteen-year-old Timothy Piazza languished in pain after tumbling down a flight of steps at the Beta Theta Pi frat house in February, investigators say.
The fraternity pledge — who had been drinking heavily throughout the night, according to police — was suffering from multiple traumatic brain injuries. But as he drifted in and out of consciousness, about 20 brothers failed to dial 911 or get outside help from the Penn State University campus — waiting 12 harrowing hours before one of them finally called emergency responders.
Piazza would die almost two days later, paving the way for criminal charges Friday, including involuntary manslaughter and felony aggravated assault, against 18 fraternity members and the fraternity itself.
Eight of those brothers were arraigned on lower-level charges Tuesday afternoon in Centre County Court.
Why did it appear to take so long for them to come to his aid?
While investigators are left to understand why a house full of witnesses allegedly remained sluggish to act, psychologists point to the case as an apparent example of "groupthink."
The term was first coined in the 1950s, but was studied further as a theory by Irving Janis, a Yale University researcher who published a book on the topic in 1972. The concept: Human desire for group consensus can undermine common sense — and even lead to irrational actions.
That is what seems to have happened after Piazza fell and the fraternity leadership decided they had to protect themselves, said Alan Reifman, a professor of human development and family studies at Texas Tech University.
Related: Eighteen Charged Over Pledge Timothy Piazza's Fatal Fall
"Leaders of a group become committed to a course of action — in this case, making feckless attempts to revive Mr. Piazza without calling the authorities — and follow through on it with great single-mindedness," Reifman told NBC News on Tuesday. "In groupthink, many of the group members appear to be on the 'same page' in executing the plan, but if there is any dissent, it is suppressed."
Surveillance footage from inside the house shows much of the hand-wringing that night and the order that members get in line, according to a report on the grand jury investigation released Friday.
After 10:45 p.m., following a night of drinking beer and vodka as part of a pledge event, Piazza ended up stumbling head first down basement stairs inside the home. The sophomore engineering major was on the landing unconscious.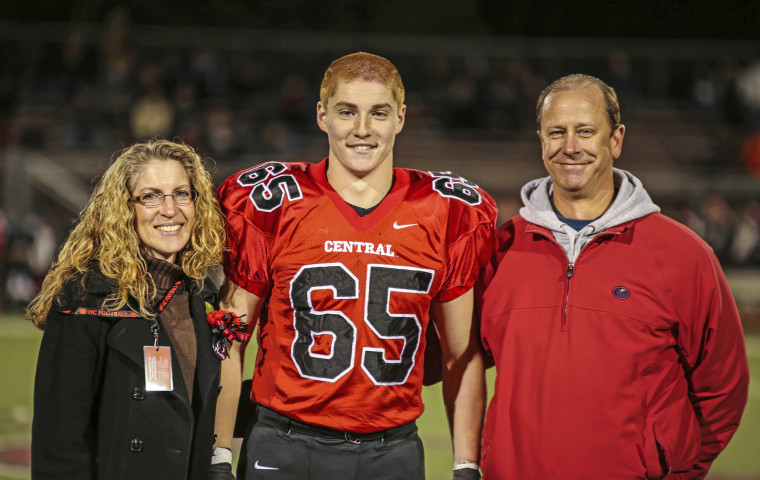 One of the frat brothers — later identified as Kordel Davis — begged to take Piazza to the hospital, but the others told him to leave the room, according to the report.
Davis tried to seek help from another fraternity leader, but he told a grand jury that his opinion to get Piazza help was waved off since other brothers who were kinesiology or biology majors said he was fine.
The brothers were allegedly seen on camera trying to slap Piazza awake, and at one point, two of them fell on top of his unconscious body. At another point, Piazza vomited. The brothers became frustrated and one even struck Piazza "hard one time in the abdomen with his open right hand," detectives said.
Four of the brothers then carried the bruised Piazza upstairs and tried to prod him to get up, although he did not respond, detectives said.
Eventually, after midnight, Piazza became physically responsive. The brothers failed to provide any meaningful assistance, detectives said, even as Piazza staggered around and managed to wander back down to the basement.
At around 10 a.m., the brothers discovered him down there. One brother told investigators that Piazza "felt cold to the touch, his skin appeared pale, and his eyes remained half-open."
Instead of calling 911, the brothers attempted to shake him, the report said. Some of them looked up "falling asleep after a head injury" and "cold extremities in drunk person" on the internet, according to a search of their cellphones by detectives.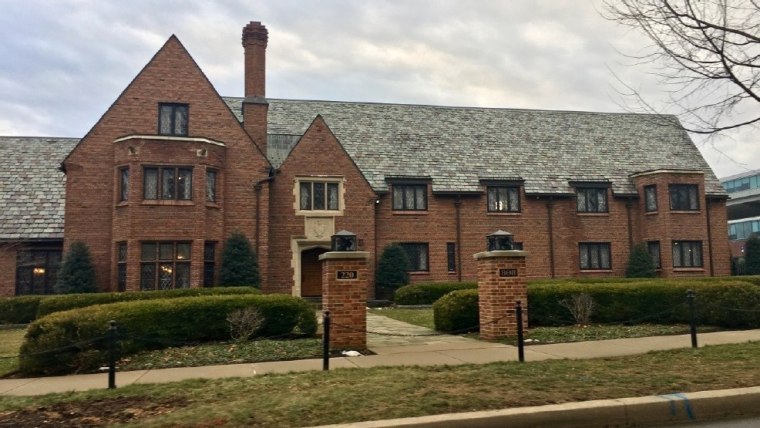 It wasn't until 10:48 a.m. that one of the fraternity members decided they needed outside help — although the brothers allegedly used a group chat discussion to devise a plan to cover up what occurred.
The Beta Theta Pi International Fraternity and Penn State officials agreed to shut down the school's chapter after the investigation into Piazza's death. It also led to several changes on campus, including a ban on all social activities involving alcohol for the rest of the semester and monitoring at social events to prevent underage and excessive drinking.
A doctor told a grand jury that Piazza's blood-alcohol level was .36 — more than 4-1/2 times the legal limit to drive in Pennsylvania.
Author Andrew Lohse, who chronicled hazing at Dartmouth University in his 2014 memoir, "Confessions of an Ivy League Frat Boy," blamed fraternities such as Beta Theta Pi for being ruled by "incredibly strong groupthink."
Frat brothers, he told NBC News, are "trading this moral compass, this general sense of humanity, decency and caring for other people that doesn't really serve any utility in the fraternity. The fraternity is about submissions of power, it's about dominance, it's about control."
He added that fraternities are built on a secrecy that breeds peer pressure and frowns upon speaking out of turn. That, he said, needs to end within the entire Greek-letter community — and it needs to start with changing the fraternity psychology.
In the case of Beta Theta Pi, Lohse said, "I think you can clearly see that all it would have taken is one person to stand up and have the courage to do the right thing."
Officials with Beta Theta Pi's national organization and Penn State referred further questions for comment to prior statements. Beta Theta Pi leaders have said they have "clearly and consistently expressed its position that it does not tolerate hazing or alcohol abuse," and supported the decision to disband the Penn State chapter.
Penn State President Eric Barron said in a statement Friday that Beta Theta Pi was situated on private property and claimed to be a model fraternity, but it was "no model."