A new Tennessee law now allows people to break into hot cars if an animal is trapped inside — without fear of punishment.
The law, which went into effect on July 1st, extends the states' good Samaritan law from including just kids, to pets too.
It protects individuals from civil liability for any damages caused while trying to rescue a child or an animal in danger.
Related: Alabama Police Dog Dies After Being Left in Hot Car
Steps must be taken to ensure the car is locked, that the child or animal is in imminent danger of suffering harm if not immediately removed and notifying law enforcement.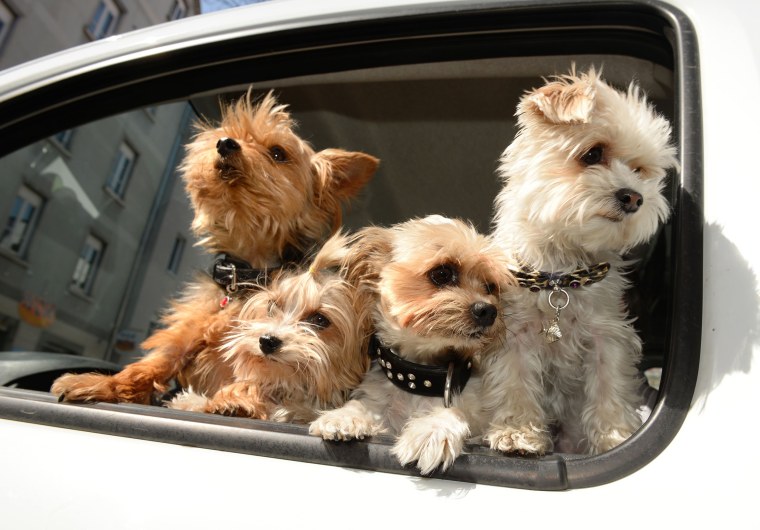 The ASPCA said they strongly support giving law enforcement and good Samaritans the ability to intervene and protect animals suffering in hot cars.
"It takes only minutes for a pet to face death — on a 78-degree day, the temperature inside a parked car can reach 160 degrees, even with the windows cracked," Chloe Waterman, senior manager of State Legislative Strategy for the ASPCA.
KC Theisen, Director of Pet Care Issues at The Humane Society of the United States, said this happens because a pets response is not the same as a humans.
"If you leave a dog, as soon as they begin to feel that they are overheating they get anxious and panicked," Theisen told NBC News. "That causes their heart rate and body temperature to spike, putting them in more danger."
Tennessee joins only 16 other states with statutes in place protecting animals in hot cars, according Michigan State University's Animal Law Center.
"Although many states do not have a law that specifically addresses leaving pets in hot cars, this act can constitute a violation of the cruelty code depending on the circumstances," Waterman said.