A $310.5 million Powerball lottery jackpot was waiting to be claimed on a single ticket bought in a Shell gas station in southwestern Michigan.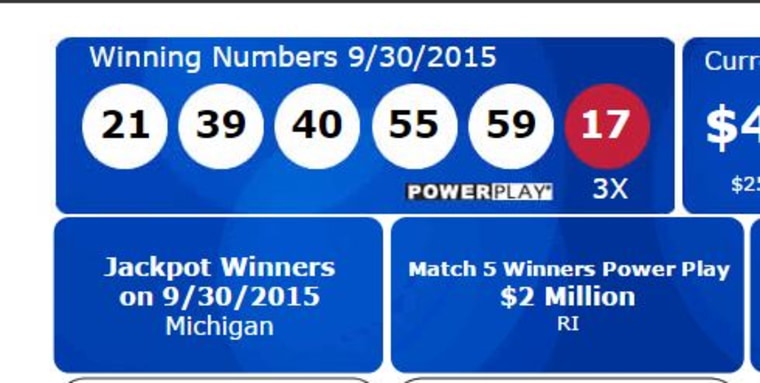 The winning ticket — the second-largest so far this year — was sold in Three Rivers, some 30 miles south of Kalamazoo, Michigan Lottery spokesman Jeff Holyfield confirmed.
The winning numbers were 21-39-40-55-59 and Powerball 17, according to its website.
An attendant at the gas station told NBC News that she had not heard anything about the winning jackpot and didn't know who'd bought the ticket.
"The winner or winners would need to contact us during business hours, which are 7:45 a.m. to 4:45 p.m.," Holyfield added in an email.
What You Should Do if You've Won the Powerball Jackpot
The "last big winner we had didn't contact us for a month so she could line up a financial planner [and] lawyer," he said.
In February, three players from North Carolina, Puerto Rico and Texas split a $564.1 million jackpot.