The wife of Rayshard Brooks, who was shot by police outside a Wendy's restaurant in Atlanta on Friday — the weekend of their daughter's eighth birthday — said she cannot watch the videos of her husband being killed.
"I'm already in enough pain right now, so to see anything of my husband being shot down ... I couldn't see that. I can't stomach that right now ... then I have to relive it all over again," Tomika Miller said in an interview that aired on NBC's "TODAY" show Monday.
She added that she's dreading her husband's funeral because it means explaining death to their young children, particularly to her daughter who has just turned 8.
"I don't know how I'm going to explain it to her cause I still can't understand it right now. And I really think that she doesn't understand that her father's never coming back home," Miller said. "And I have to explain to her what death is and how we gotta keep going and we gotta be brave for your father."
Miller said Brooks "was a great man."
"He was an awesome father, awesome husband. He was loving, kind ... even when he was upset, he held it in. You wouldn't know; you would have to make him talk about it," said the widow.
Authorities in Georgia ruled Sunday that the shooting of Brooks, 27, was a homicide. He died after he was shot twice in the back, the Fulton County Medical Examiner's Office said in a statement. Two law enforcement experts told NBC News that the shooting wasn't justified.
Police had been called to the Wendy's on a report of a man sleeping in his car in the drive-through.
He struggled with the officers after they administered a field sobriety test and tried to take him into custody. Surveillance video appears to show Brooks running away from the officers with a stun gun that he'd taken from one of them, Vic Reynolds, director of the Georgia Bureau of Investigation, said.
While running, Brooks appeared to turn around and point the weapon at police, he said.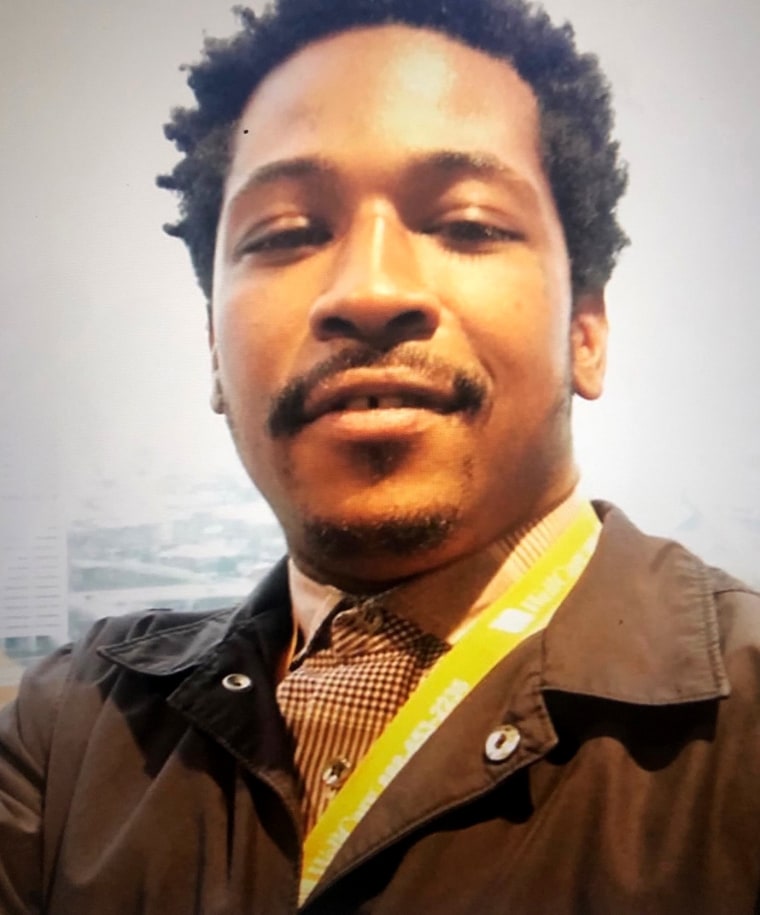 "At that point, the Atlanta officer reaches down and retrieves his weapon from his holster, discharges it, strikes Mr. Brooks there on the parking lot, and he goes down."
Brooks' family attorney L. Chris Stewart said there was no reason for the use of deadly force on a man who was running away from officers. "That man's life should not have been taken so callously simply for running away with a nonlethal weapon," he said.
Garrett Rolfe, the officer who shot Brooks, was fired. A second officer, Devin Brosnan, was placed on administrative duty. Atlanta police Chief Erika Shields resigned over the shooting, saying in a statement that "it is time for the city to move forward and build trust between law enforcement and the communities they serve."
"We have no idea what justice is anymore. Is it getting somebody fired? Is it somebody getting arrested?" Stewart said Monday. "Justice won't ever bring him back depending on what you want to define it as, but what we want is for him to be arrested and what we want is for better understanding of community based policing in this country."
Later on Monday, Stewart told reporters that one of the shots fired by Rolfe hit a car in that Wendy's.
"A couple of feet up and we would have another loss of life," Stewart said. "So try to justify the actions of shooting at Mr. Brooks as he's running away in a crowded Wendy's parking lot when you could easily catch him later for what started off as a very non-confrontational situation. It can't be justified."
A spokesman for the Atlanta Police Department declined comment on Monday, and referred all questions to the Georgia Bureau of Investigation, which is handling the case.
"The GBI doesn't have any evidence to support this claim" of a stray bullet hitting another car, GBI spokeswoman Nelly Miles said in a statement to NBC News.
The shooting prompted protests Saturday night near the Wendy's, which was set on fire.
Brooks' death comes amid widespread protests over racial injustice and police brutality that began with the May 25 killing of George Floyd in Minneapolis. Floyd died after a police officer knelt on his neck for more than eight minutes.
"We stood with the Atlanta police department when they were just tearing up our city and said 'this doesn't happen here, leave them alone,'" said Brooks' niece, Chassidy Evans, 27. "And here we are three weeks later ... saying police took something away from my family that we will never get back — Rayshard Brooks."
"No one walking this green earth expects to be shot and killed like trash in the street for falling asleep in a drive-thru," said Evans.
"Rayshard has family who loves him who would have gladly came and got him so he could be with us here today. The day after my uncle's murder, his oldest daughter said for her father, in her birthday dress, to come and take her skating. And to look across the room and know that it's never a possibility anymore breaks my heart."