The arrest of millionaire developer Robert Durst on murder charges in the 2000 execution-style slaying of a mobster's daughter-turned-journalist in Los Angeles isn't the most bizarre twist in Durst's life. Not by a long shot.
Durst, 71, was arrested Saturday in New Orleans at a hotel where he'd registered under a false name with a fake ID, having paid for the room in cash. He was charged with murder in the death of Susan Berman, a friend who was found in her bedroom with a single gunshot wound to the back of her head on Christmas Eve 2000.
In the finale of an HBO documentary on the case, "The Jinx: The Life and Deaths of Robert Durst," which was aired Sunday night, Durst appears to confess not only to Berman's killing but also to at least two others. A microphone he was wearing while being interviewed was live while he went to the bathroom. It recorded him whispering to himself: "What a disaster. ... I'm having difficulty with the question. What the hell did I do? Killed them all, of course."
If the case goes before a jury, it won't even be the first murder trial for Durst, a cross-dressing itinerant who's favored rundown apartments in seedy parts of towns across America for the last 30-plus years, despite his millions.
Durst was acquitted of killing a man in Galveston, Texas, in 2001 — even though he admitted chopping up the victim's body, carefully triple-wrapping the body parts in plastic and throwing them into Galveston Bay. And almost 20 years before that, in New York, he was widely suspected in the disappearance of his wife, Kathy, a case that remains unsolved today.
This is the incredible story of the millionaire drifter who just can't escape his past.
Who Is Robert Durst?
Durst is a direct heir of the Durst Organization, one of the biggest property developers in the world. The family bought up a big chunk of Midtown Manhattan back when it was still a crime-ridden strip of porn businesses, and its fortunes grew with the revitalization of the area into a tourist and media mecca. Among its properties are the Bank of America Tower at Bryant Park, the former Condé Nast building in Times Square and The Epic apartments on West 31st Street, where rent alone can run $100,000 a year. And in November, it opened One World Trade Center — Freedom Tower — in Lower Manhattan.
But Durst became estranged from his family in 1992 — his father bypassed him when it came time to pass along control of the company, which went to Durst's younger brother. Since then, he's been crisscrossing America, often posing as a woman named Dorothy, popping back into prominence only when he gets arrested on charges as minor as public urination to as serious as first-degree murder.
Chapter One: Kathy Durst
It's widely believed one of the reasons Durst — known to relatives and acquaintances as Bobby — was passed over to run the family business was the lingering suspicion that he was responsible for the disappearance of his wife, Kathy, in 1982. He'd married the 18-year-old dental hygienist in 1973 — he met her when he was collecting rent from a tenant in one of the family apartment buildings.
Kathy went to medical school and began building a life of her own. In 1981, she accused him of physical abuse and filed for divorce. In January 1982, Durst reported her missing, and she's never been found.
Michael Struk, a New York police sergeant at the time, told NBC News in 2008 that suspicion immediately fell on Durst. But "there was never any conclusive evidence as to whether a crime had even been committed," he said. "Mrs. Durst's body has never been found. To think that we could have sustained a conviction in the trial — it was not there."
Amid the ensuing scandal, one woman stood at Bobby Durst's side, representing him in public and always fiercely defending him throughout the 1980s. Her name was Susan Berman.
Chapter Two: Susan Berman
Durst and Berman became friends as students at the University of California-Los Angeles. She was the daughter of a Las Vegas gangster who'd turned herself into a journalist and a publicist. After Kathy disappeared, Durst began traveling the country, often ending up in L.A. In 1992, when he lost the battle for the family empire, he landed there for what seemed to be for good, and he and Berman became inseparable.
Then the past came knocking. In late 1999, police resumed sniffing around the 1982 cold case of Kathy Durst, and in 2000 they made it known that they planned to interview Berman. But before they could do so, they got an anonymous letter in block writing, directing them to her body.
A handwriting analysis couldn't conclusively tie Durst to the letter, so he wasn't charged while L.A. cops chased down the possibility that Berman's death might have been a mob hit, given her past.
Durst skipped the funeral. By then he was living in Galveston, Texas.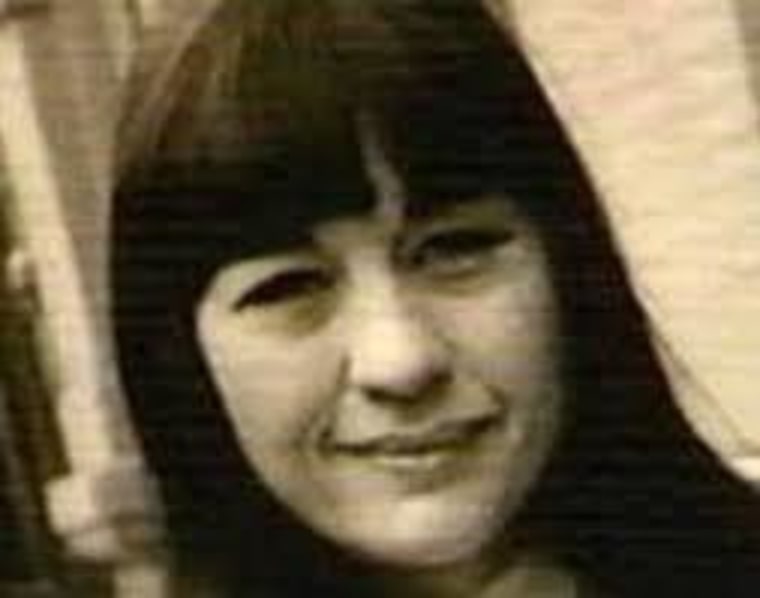 Chapter Three: Morris Black
Galveston, a hot, sticky town where a quarter of the population lives below the poverty line, might seem a strange place for a multimillionaire developer to take up residence. But it's a good place to go if you want to disappear. And that's what Bobby Durst did.
The man whose family controlled billions of dollars' worth of prime real estate landed in a $300-a-month fleabag four-plex apartment. He'd signed the lease as Dorothy Ciner, and he usually could be found at the Galveston seawall, wearing a woman's wig, a dress and high heels.
The guy across the hall from him was named Morris Black. By all accounts, witnesses and acquaintances told NBC News in 2008, Black was an unpleasant man — a cranky ex-merchant marine who liked to get in people's faces and dare them to do something about it. In September 2001, somebody did something about it. Black disappeared, and a few days later parts of his body began washing up on the bay in plastic garbage bags.
Inside one of the bags were a saw and a carving knife, as well as some junk mail addressed to 2213 Avenue K, the residence of "Dorothy Ciner." When police got a search warrant, they went to the home and found Morris Black's blood. And they found more garbage bags.
Durst was arrested, but because the local police didn't recognize his name, bond was set at only $300,000 — pocket change for the millionaire. He skipped bail and was a fugitive for six weeks. Investigators believe he was spotted in Dallas and then in New Orleans before he was finally caught on a security camera at a supermarket in the Lehigh Valley of Pennsylvania.
"If Robert Durst is guilty of one thing, Robert Durst is guilty of bizarre behavior. But fortunately for Mr. Durst and a lot of people in this country, bizarre behavior is not a crime."
The multimillionaire was shoplifting a box of bandages, which he used to patch up his newly shaven face. A few minutes later, he was stopped by security guards when he shoplifted a $5.49 chicken salad sandwich. When police arrived to arrest him, they searched his rental car and found two loaded guns, some pot, almost $40,000 in cash — and Morris Black's ID.
Once Durst was returned to Texas and went on trial for murder, his lawyers acknowledged that he killed Black, chopped up the body and dumped it into the bay. Durst himself took the stand, and he and his lawyers told jurors that he'd killed Black in self-defense. He carefully disposed of the body because he was in a panic that police would railroad him, given the suspicions that followed him after the disappearance of his wife and the murder of Berman, jurors were told.
The jury bought it. He was found not guilty. One of the jurors, who would be identified only by his first name — Chris — told NBC News in 2008 that prosecutors never managed to show that Durst had a motive to kill Black with premeditation.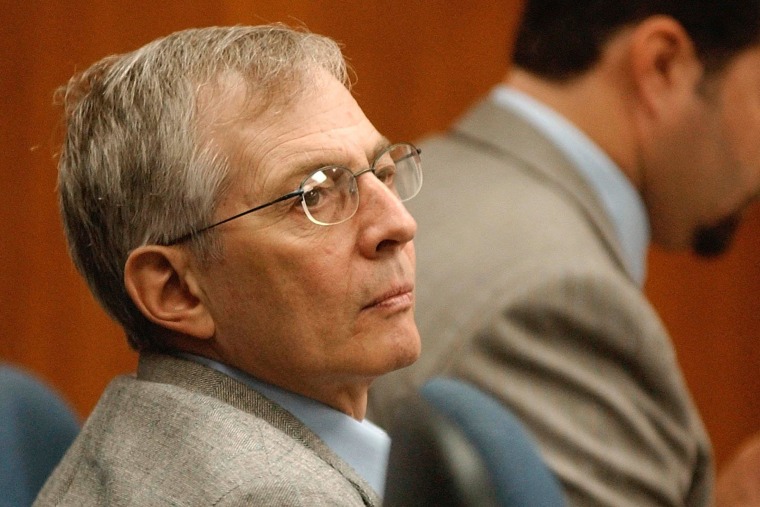 "There was nothing there to prove that it was not self-defense," Chris said. "And if Robert Durst is guilty of one thing, Robert Durst is guilty of bizarre behavior. But fortunately for Mr. Durst and a lot of people in this country, bizarre behavior is not a crime."
Chapter Four: 'The Jinx'
Durst was convicted of skipping bond and tampering with a corpse. He pleaded guilty and served two years in jail in Texas. At the end of that sentence, the federal government charged him with carrying a gun across state lines while he was on the lam in Pennsylvania. He pleaded guilty and served 5½ more months before he was paroled in 2004.
In the ensuing years, Durst largely quietly went his own way. He was jailed in Galveston for a while after he showed up there in violation of his parole. And in 2006, he won a $65 million settlement from the rest of the Dursts for being denied what he thought was his rightful role in the family business.
He never talked about any of it — not even in 2010, when Ryan Gosling starred in "All Good Things," a Hollywood version of his story. And he didn't talk about any of it last year, when he pleaded guilty to misdemeanor criminal mischief for exposing himself and urinating on candy at a drugstore in Houston — near Galveston.
The makers of "All Good Things," Marc Smerling and Andrew Jarecki, decided to make a documentary about Durst. "The Jinx" ran for six weeks on HBO, with the last episode airing Sunday night with its bombshell disclosure.
During their filming, the producers uncovered a note from Durst to Berman written in 1999 — in lettering identical to that on the anonymous note that tipped off police to Berman's death.
They contacted the Los Angeles district attorney's office last year. After Durst was arrested Saturday, his own brother, Douglas, released this statement:
"We are relieved and also grateful to everyone who assisted in the arrest of Robert Durst. We hope he will finally be held accountable for all he has done."