NEW YORK — Mylan faced new scrutiny over price hikes for its anti-allergy EpiPen on Tuesday, with U.S. lawmakers calling for a probe of oversight of the company's rebates to government healthcare plans, while West Virginia said it was investigating whether Mylan defrauded its Medicaid department.
Mylan is grappling with a growing backlash from U.S. consumers, lawmakers and prosecutors over EpiPen prices, which have risen from about $100 in 2007 to more than $600 for a pair of the devices. The EpiPen delivers a dose of epinephrine, an antidote to a severe and potentially deadly allergic reaction to anything from nuts to bee stings.
The rising cost has made it difficult for many families to afford, prompting a public outcry that has resonated with legislators.
Mylan Chief Executive Heather Bresch is to testify about EpiPen price hikes on Wednesday before an oversight committee of the House of Representatives. Bresch is the daughter of Senator Joe Manchin, a Democrat from West Virginia.
Ahead of the hearing, Republicans on the Senate Finance Committee said they were concerned that Mylan was allowed to inappropriately classify EpiPen as a generic drug, reducing the potential discounts to the government's Medicaid health program for the poor.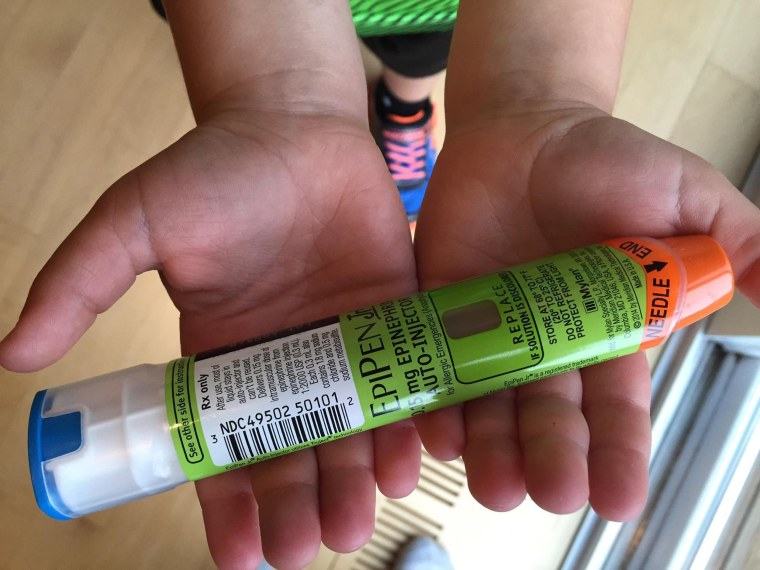 "We are concerned that the controls in place, if any, are inadequate to ensure that Medicaid is receiving the full amount of rebates afforded to it by law," the Senate Republicans, led by Orrin Hatch of Utah, said in a letter to the U.S. Department of Health and Human Services Inspector General.
Related: Senate Panel Opens Probe of EpiPen Price Hike
Under current law, branded drugs, and generic drugs available from a single source, are subject to a rebate of at least 23.1 percent of the average manufacturer price for Medicaid. Non-innovator drugs are subject to a much lower 13 percent rebate.
The Finance Committee Republicans are asking Inspector General Daniel Levinson to examine the federal health agency's oversight of the rebate program.
Mylan has said it has complied with all laws and regulations regarding rebates.
Also on Tuesday, West Virginia Attorney General Patrick Morrisey said he was investigating the rebates and the possibility that Mylan violated the state's antitrust law when it sued and settled with a would-be generic competitor. Mylan spokeswoman Nina Devlin said the company was cooperating with the investigation.
EpiPen has also posed a cost burden to the federal Medicare health program for the elderly, according to an analysis from the Kaiser Family Foundation, a health policy research group. Before rebates, EpiPen costs for Medicare Part D shot up more than 1,000 percent between 2007 and 2014, from $7 million to $87.9 million, the report said.
Related: Industry Insiders Estimate EpiPen Costs No More Than $30
While rebates to Medicare, which are not disclosed by the program, would have offset the cost to a degree, it was still far higher than a 164 percent increase in EpiPen prescriptions to Medicare patients, the report said.
Mylan said last month it would expand discount programs to help individual consumers and plans to launch a generic version of EpiPen for $300 per two injectors. It has defended the device's high price, saying it spent hundreds of millions of dollars to improve the product and recoups less than half the list price.
Also on Tuesday USA Today reported that after Bresch's mother, Gayle Manchin, became president of a national state board of education group, the organization began publishing discussion guides and policy initiatives to increase access to epinephrine auto-injectors in schools.
Manchin responded to the reports in a statement Tuesday saying:
"After the death of a child in school from anaphylactic shock, I felt it was my responsibility to do everything I could to prevent this from ever happening again. My only concern and motivation, was, and always will be, how we can protect as many children as possible."
A spokesperson for the company also said the story was "factually inaccurate in its core premise, as well as in numerous other assertions," in an emailed statement to NBC News.