PORT ALLEN, La. — Gunfire broke out during a high school football game on a warm late-summer evening in Louisiana, killing a 16-year old student and wounding a woman in the arm, authorities said Saturday.
Police have made no arrests, and investigators still don't know why the violence erupted at halftime Friday in an area next to the stands, Sgt. Landon Groger with the West Baton Rouge Parish Sheriff's Office said.
A medical helicopter landed on the field at Port Allen High School and the two victims were rushed to the hospital, where the teen was pronounced dead, Groger said. The woman's injuries were not considered life-threatening.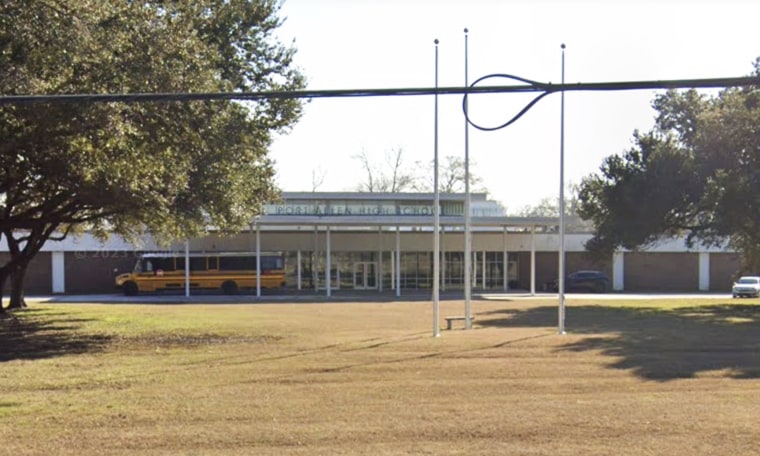 The game was suspended as stunned spectators headed for the parking lot, which was filled with emergency vehicles.
"We don't know what led up to the event and we don't yet know if it was a targeted shooting or random," Groger said by phone Saturday, adding, "We want to take our time and cover this from all angles."
The West Baton Rouge School Board said crisis teams will be available to talk with and assist students when classes resume after Labor Day weekend.
"Our first priorities at this time are to assist the family of the student who died, and all our students, and to assist the West Baton Rouge Sheriff's Office in its investigation," the board said in a statement Saturday.
Security would be increased at schools, and Superintendent Chandler Smith said the district will bolster existing programs "to teach our students that violence destroys many people's lives."
Port Allen, home to nearly 5,000 people, is located across the Mississippi River from Baton Rouge.
CORRECTION (Sept. 2, 2023, 11:13 p.m. ET): A previous version of this article misstated the age of the person who was killed. He was 16, not 15. It also misstated that the wounded person is a 28-year-old man. That person is a woman.