The calls to the crisis lines have a familiar beginning: "I'm not sure this is rape, but …"
That's according to a new report, in which victims go on to describe the disturbing practice of "stealthing" — when their sexual partners remove condoms without their knowledge or consent.
"I think that when you don't have the vocabulary you struggle with — is it even real?" Brian Pinero, vice president of victim services for Rape, Abuse and Incest National Network (RAINN), told NBC News.
Pinero made clear that this behavior isn't isolated to just heterosexual relationships but happens in the gay community as well.
"This affects everyone. Just so we're not putting this into [the context of] one kind of relationship," Pinero said. "We need to talk about everybody, not just one group because sexual assault affects everybody."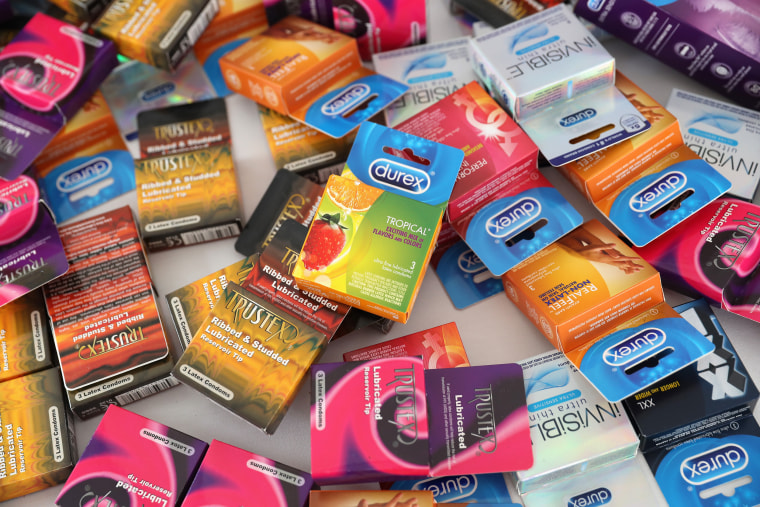 Stealthing was recently defined in a report by Alexandra Brodsky for the Columbia Journal of Gender and Law.
Brodsky interviews victims and delves into their fears of sexually transmitted infections or unwanted pregnancies. The report also looks at possible legal repercussions for those who carry out the practice.
It's unclear where this act got its start, but websites listed in the report — many of which are now disabled — give instructions to men seeking to perform the act.
"Online writers who practice or promote nonconsensual condom removal root their actions in misogyny and investment in male sexual supremacy. While one can imagine a range of motivations for 'stealthers'—increased physical pleasure, a thrill from degradation — online discussions suggest offenders and their defenders justify their actions as a natural male instinct — and natural male right," Brodsky writes.
"Frankly, it's hard to understand this as anything other than a profound disrespect for one's sexual partner"
Suzanne D. Goldberg, Columbia Law School professor and director of the Center for Gender and Sexuality at Columbia Law School, said she believes stealthing has been going on for a long time, but the aspect of internet promotion among men is new.
"I do think that it is the group of people — the group of men, who seem to celebrate and promote stealthing online, that seems to be a new phenomenon," Goldberg told NBC News.
Brodsky, in her report, details several women who have experienced stealthing with their partners.
One woman, an unidentified political staffer in New York, described how the act was a violation of her boundaries and her trust in her partner.
"We'd been sort of dating and we were hooking up at his house and he was like, 'oh, I wanna have sex without a condom.' And I was like, 'I'm really not ok with that, I'm currently not on birth control.' My exact words were 'that's not negotiable,'" the woman told Brodsky.
The woman explains that her partner removed the condom anyway, and when she discovered that fact she stopped seeing him.
"[He told me,] 'Don't worry about it, trust me.' That stuck with me because [he'd] literally proven [himself] to be unworthy of [my] trust," the woman told Brodsky.
While the act is a clear violation of trust, it is still unclear if it is currently a violation of any law.
Brodsky outlines several reasons why the act is not protected by the consent given before sex, but said she is unaware of any legal case related to stealthing.
"None of the victims of nonconsensual condom removal interviewed considered bringing legal action, and no record is available indicating that a United States court has ever been asked to consider condom removal," Brodsky wrote. "Nonetheless, survivors experience real harms — emotional, financial, and physical — to which the law might provide remedy through compensation or simply an opportunity to be heard and validated."
Goldberg and Pinero said they are both unaware of any legal cases in which someone has been charged for stealthing. However, Goldberg said she believes the behavior is potentially criminal.
"Frankly, it's hard to understand this as anything other than a profound disrespect for one's sexual partner to the point where the conduct could — and in some circumstances should — be treated as criminal," Goldberg said.