HOLLY SPRINGS, Miss. — Annthiesa Warren has grown so accustomed to frequent power outages in her tiny north Mississippi town that she gets wary if there's a rainy or gusty day in the forecast.
"A breeze blows," she said. "The lights go out."
When that happens, she pulls out her generator that puts out just enough power to run a lamp and her refrigerator in the stifling Mississippi heat.
But Warren and others in and around Holly Springs said they have grown frustrated with the frequent outages. The problem is so severe that the Tennessee Valley Authority — which provides power to millions of customers across seven Southern states — says 70% of the complaints that it has received this year are tied to the small city-managed utility, which is responsible for nearly 12,000 customers.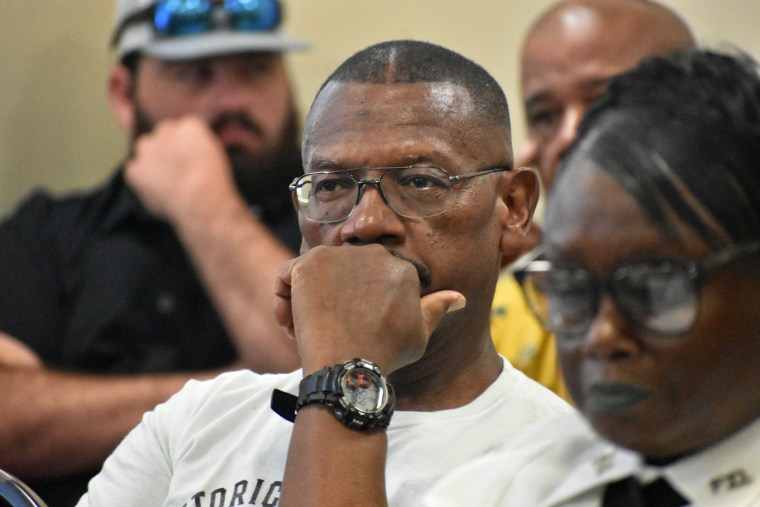 The department has faced several key problems, including a leadership gap that has left managerial responsibilities in the hands of a small-town mayor for months and chronic issues with crumbling power poles and overgrown foliage, according to local officials and department staff. Last month, an assistant electric superintendent with the department publicly warned that the system is "collapsing now."
"It's a never-ending problem," said state Sen. Neil Whaley, a Republican from Potts Camp, Mississippi, whose district has been hit hard by the outages. "You think that you're getting a little bit of relief and, bam, you're right back in the same situation." 
As a response, Whaley has proposed legislation switching any customer living outside of the Holly Springs city limits to a new provider. But his bill failed this session.  
Several families dependent on private wells for their water told NBC News that blackouts cut off their supply. Others have had to use vacation time for their remote-work jobs because of the system's failures. On a local Facebook group dedicated to tracking the outages, some members have said the disruptions are particularly concerning for people reliant on oxygen machines and with other health challenges.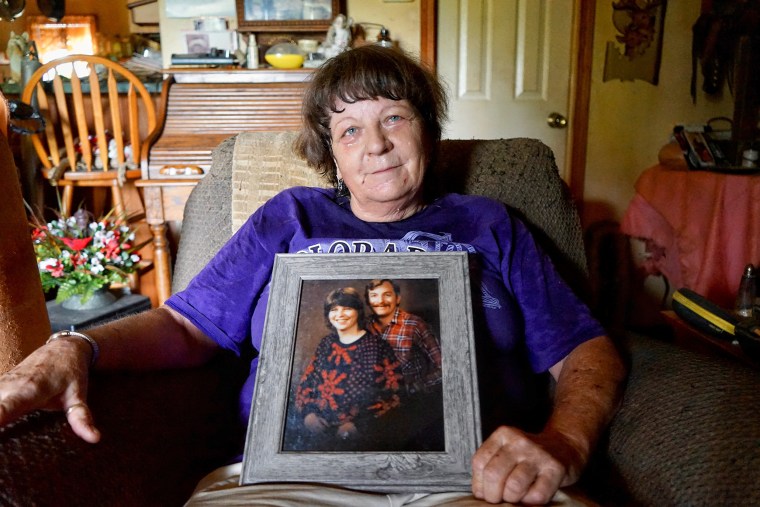 Some critics recently have blamed Holly Springs Mayor Sharon Gipson, who stepped in to help manage the utility after the December 2022 retirement of the department's general manager. Gipson, the mayor since 2021, said the problems predate her, pointing to the system's aging infrastructure.
She added that disagreements among the city's Board of Aldermen also have delayed the city's  hiring decisions. Gipson said at least four people have applied for the general manager position, but the city has yet to fill the role.  
She said she has received fewer calls about the system's issues and believes her administration has made progress, but acknowledged that with power outages "even if it's one person, that is a crisis."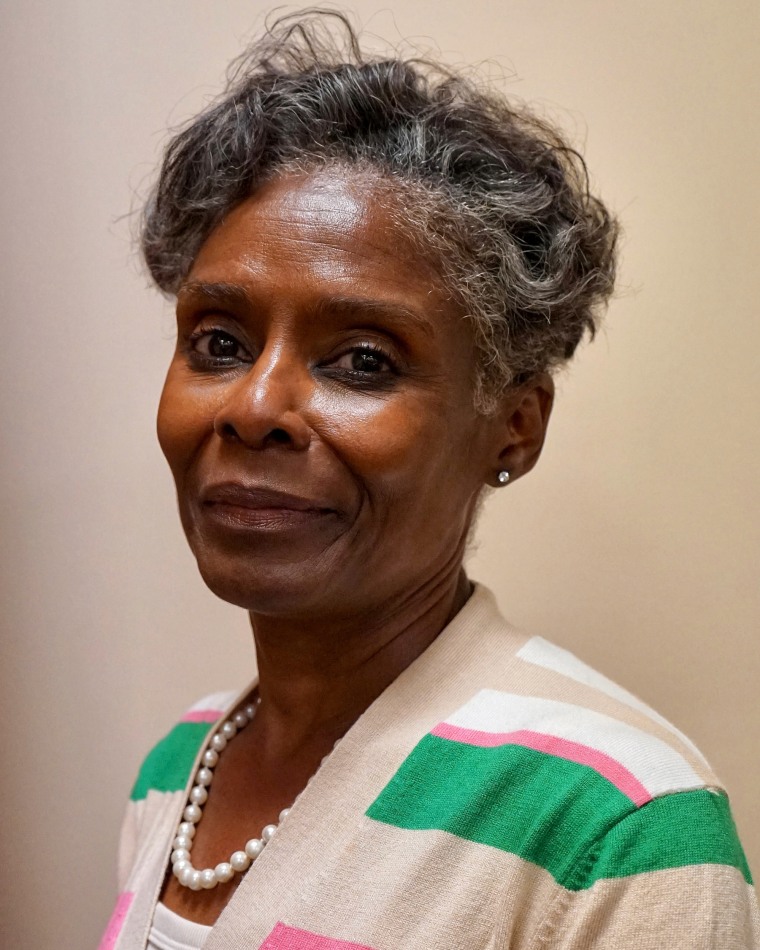 An attorney with the Mississippi Public Service Commission said the state regulator does not have jurisdiction over the utility, but had worked with the Tennessee Valley Authority, or TVA, to "determine appropriate steps to address the quality of service being provided by the city." 
In March, the TVA released a report that found the Holly Springs department was spending 22% less on operations and maintenance compared to similar systems. It also reported that more needed to be done to clear away vegetation that can contribute to outages. The problems were significant enough that some local companies were uncomfortable loaning workers to help in Holly Springs "because of the condition of the system," according to the report.
The review also found that the utility's power outage tracking data was unreliable. 
As of July, the agency said it had not received a plan from the city addressing the system's problems.
A spokesperson for the TVA said in a statement that the agency was "aware of the issues with the Holly Springs power system," calling it "a difficult situation for customers." Although the agency is limited in the ability to intervene, it is monitoring the city's plan to assess its system. 
"TVA is committed to helping find solutions as to how best support the improvement of HSUD  (Holly Springs Utility Department) and to best support all of the customers HSUDserves," the spokesperson wrote.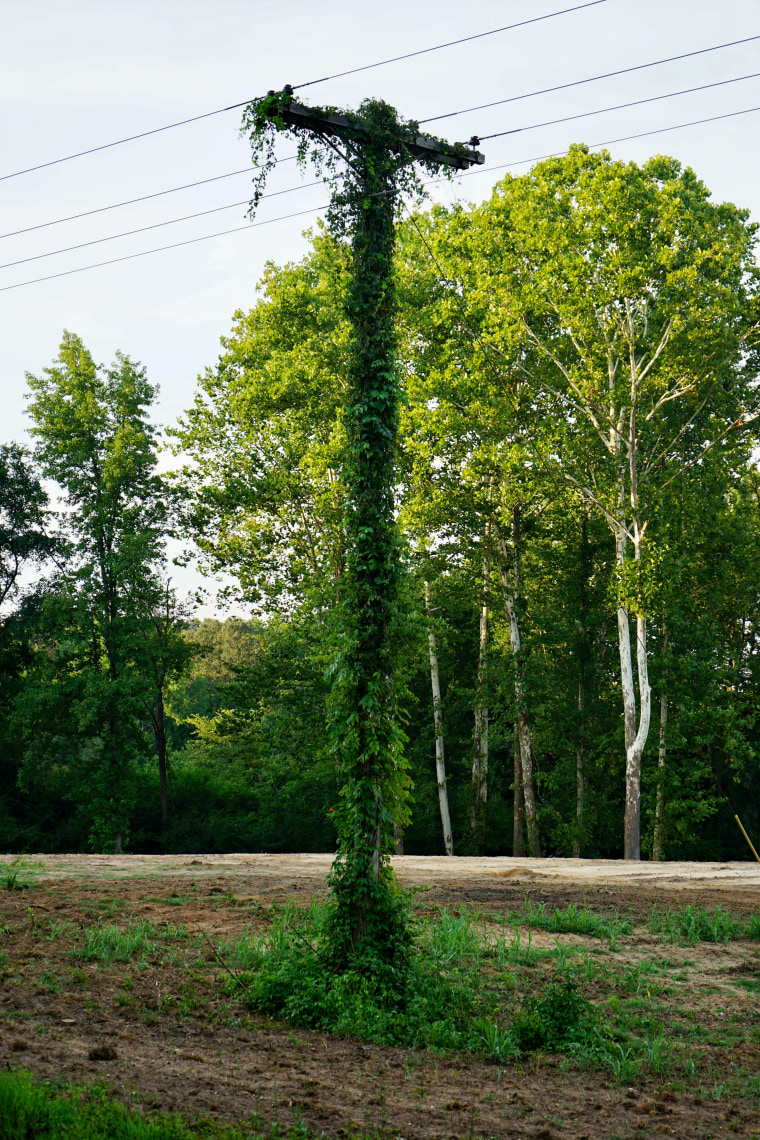 Gipson said although she had not provided a written response, she has spoken with TVA officials. 
Away from city hall, longtime residents and newcomers alike say they are desperate for help. 
On July 31, a crowd of more than 200 people filled an auditorium on the campus of Rust College, a historically Black college, for a public hearing on the utility problems.
Becky Brown, a single mother of two, said she relied on a generator that was just powerful enough to run a small space heater during the February ice storm outage. Brown spent the night going out into the cold to fuel up the generator and piled blankets on her kids to keep them warm, she said.
Brown said her mother has had to use paid time off during power outages because she works remotely. She also is concerned about how her 10-year-old daughter and 15-year-old son will use their school-issued laptops without reliable power, she said.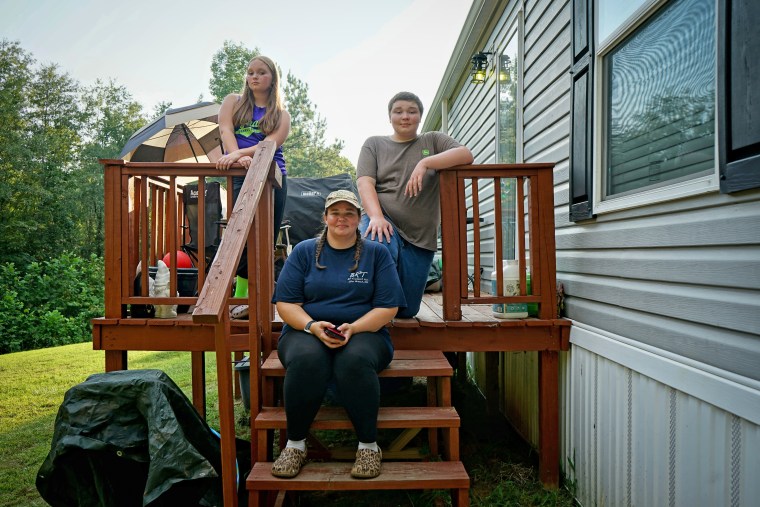 "I inherited my land from my grandfather, who worked his tail off to buy a little piece of property that people spend their lives trying to buy. I promised him on his deathbed that property would not leave our family," Brown said. "That is a promise I worked really hard to keep and I am struggling."
Residents are still reporting outages on social media in the sweltering summer heat.
Although the city is working with a public power association to evaluate its system, long-term relief could take time.
"It's just not about comfort anymore," said Michelle Keel, who relies on power for her spinal implant. "It's about safety and health and a service you're paying for that you cannot rely on."
Keel said the medical device helps her with pain that would be "debilitating" otherwise and leave her confined to bed. Her family has made plans to set up a whole house generator.
But she knows that not everyone is in the same boat. Some households struggle to replace the groceries they lose, let alone the amount it would take to buy a generator.
"I would put it right up there with a natural disaster," she said.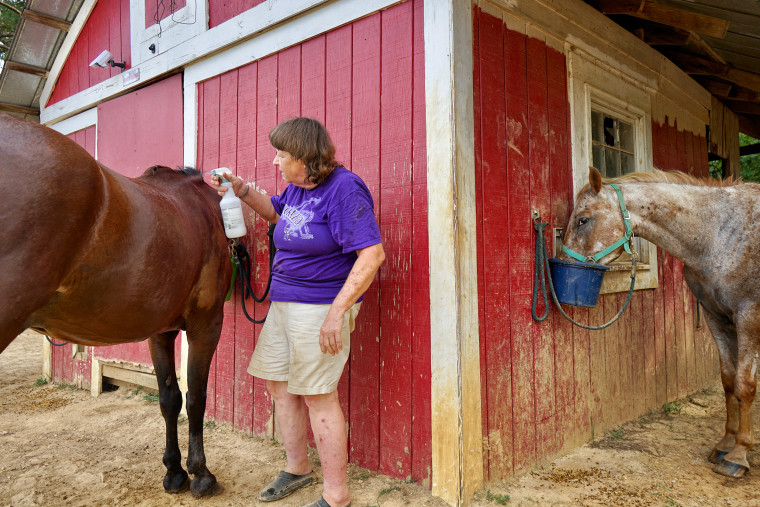 About 20 minutes away in Lamar, Betsy Irmischer, 62, has grown frustrated with the heavy lift that outages require on her family's plot, consisting of a pasture and several horses. When the electricity went out, a neighbor's son had to help her haul 5-gallon buckets from her pond to water both family's horses.
"It's like you're living in the 1800s," she said.