The U.S. Supreme Court agreed Friday to hear an appeal from Robert McDonnell, the former Virginia governor convicted of corruption.
McDonnell and his wife, Maureen, were found guilty two years ago of accepting more than $175,000 worth of gifts and favors from a Virginia businessman who sought their help in promoting diet supplements made from tobacco.
Last August, as the former governor was about to begin serving a two-year prison sentence, the Supreme Court issued an order allowing him to remain free until it decided whether to take his case.
Now that the justices have voted to hear it, McDonnell will not have to report to prison unless he loses the appeal.
Related: Former First Couple of Virginia Puts Hopes in U.S. Supreme Court
His lawyers argue that the lower courts misapplied corruption law, criminalizing conduct that amounted to politics as usual. The actions McDonnell took, they say, were "routine political courtesies — arranging meetings, asking questions, and attending events."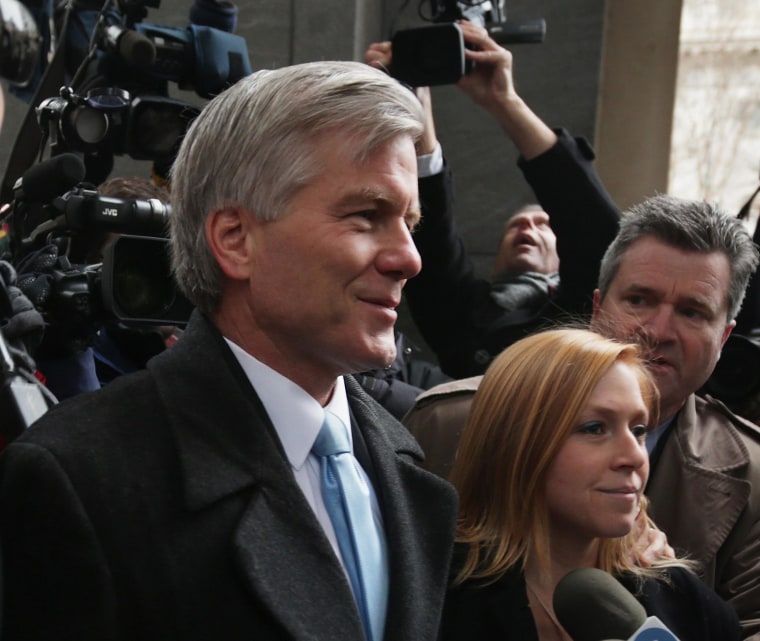 As governor, McDonnell "never exercised any governmental power on behalf of his benefactor, promised to do so, or pressured others to do so."
His conviction marked "the first time in our history that a public official has been convicted of corruption despite never agreeing to put a thumb on the scales of any government decision," his lawyers say.
But the Justice Department, which prosecuted McDonnell, urged the court to let his conviction stand. Government lawyers said a public official breaks the law merely by accepting personal favors and agreeing in exchange to influence governmental matters.
McDonnell's actions did not amount to the kind of access commonly given to campaign donors, the prosecutors said. The law was violated simply by an agreement to influence official action, regardless of how things turned out.
That's true, the Justice Department said, even when an official refrains from actually exerting pressure. "A corrupt official can exercise influence without telling subordinates, in so many words, 'I am directing you to give my benefactor what he wants.'"
"I am very grateful to the US Supreme Court for its decision today to hear my case," McDonnell said in a statement. "I am innocent of these crimes and ask the Court to reverse these convictions.
Friday's Supreme Court order will further delay the appeals process for Maureen McDonnell. Her case is now before a federal appeals court which put it on hold, because her lawyers raised defenses similar to those in her husband's case.
The justices will likely hear McDonnell's appeal in April with a decision expected by late June.