The U.S. Supreme Court declined Tuesday to take up a challenge to Alabama's method of lethal injection, which employs a drug used by at least four other states to carry out the death penalty.
Thomas Arthur, who faces execution for killing a man in a murder-for-hire-scheme, contended that the state's use of a drug called midazolam amounts to cruel and unusual punishment because it does not reliably induce a condition of deep unconsciousness, leaving a condemned prisoner susceptible to searing pain caused by follow-on injections of other chemicals intended to cause death.
In a 2015 decision, the Supreme Court upheld the use of midazolam but said a state's lethal injection system could be challenged if it presents a risk of severe pain and an alternative is available that entails a lesser pain risk.
Another Alabama inmate coughed repeatedly, clenched his fists, and raised his head during his execution December 8 in which midazolam was used. Witnesses said the man's upper body heaved for at least 13 minutes.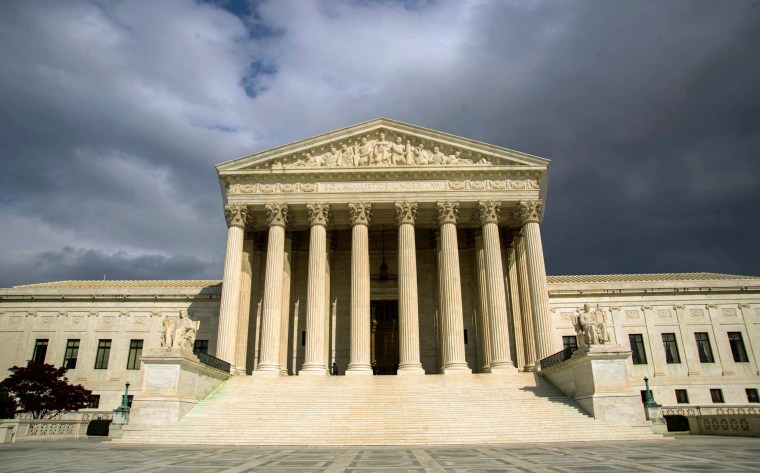 In his legal challenge, Arthur said a better alternative would be a sedative known as pentobarbital. Used by itself, the drug is now the most common method of execution in the United States. Even the firing squad would be better than midazolam, Arthur said.
He also said the state's method for testing whether an inmate was unconscious, by pinching him on the arm, is unreliable because prison staff members were never trained in how to use the proper amount of force.
A federal appeals court ruled against him, holding that challenges to a method of execution can propose only an alternative available under that state's law. Arthur appealed to the Supreme Court, which granted a stay of execution in November to allow him and the state to file additional documents.
But on Tuesday, the court declined to take the case in a brief order issued without explanation. That clears the way for Alabama to set a new execution date.
Justices Sonia Sotomayor, joined by Steven Breyer, dissented, saying today's action issues "a macabre challenge. In order to successfully attack a state's method of execution, a condemned prisoner must not only prove that the state's chosen method risks severe pain, but must also propose a known and available alternative method for his own execution."
Now 74, Arthur was sentenced to death for a murder in 1982. Prosecutors said a woman with whom he was having an affair gave him $10,000 to kill her husband. After Arthur's first two convictions were reversed, he was found guilty again in 1991 and has pursued repeated appeals since then.