The man accused in a Black Friday mall shooting — which resulted in officers killing another man they incorrectly believed to be the suspect — was arrested in Atlanta on Thursday, according to officials.
Erron Brown, 20, was arrested by U.S. Marshals around 9:30 a.m. ET at a relative's house on Highwind Way in South Fulton, local authorities said. He is charged with attempted murder of Brian Xavier Wilson, 18, and additional charges are likely. Wilson, was shot at least once in the stomach, Hoover police said.
Authorities said they received a tip of Brown's whereabouts that led to the arrest. He was taken to the Fulton County Jail for an extradition hearing to be sent back to Alabama.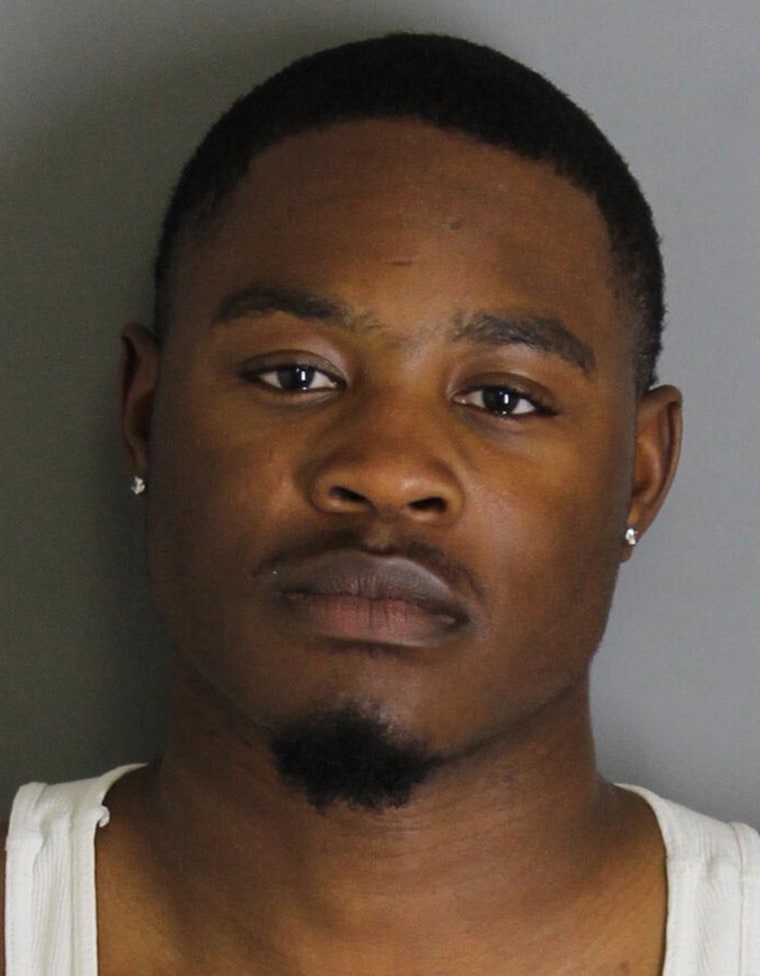 Police say a fight between Brown and another man at Riverchase Galleria in the Birmingham suburb of Hoover late Thanksgiving night ended in gunfire.
A 12-year-old bystander was also shot. A Hoover police department spokesman told NBC News Thursday that both the girl and Wilson were taken to the hospital. The girl has since been released.
The shooting made national headlines after police announced they had shot and killed Emantic Bradford Jr., 21, who they characterized as the suspect.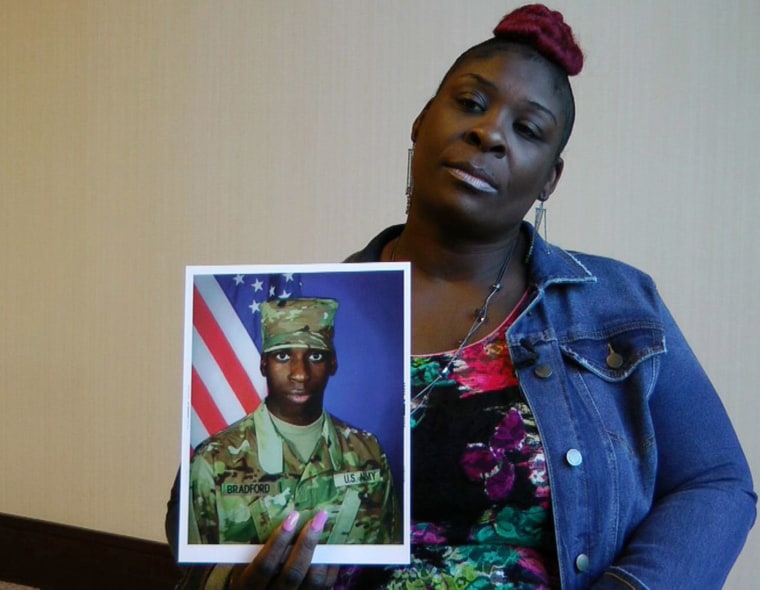 They later retracted the statement and said that while Bradford was seen with a handgun, evidence indicates he "likely did not fire the rounds" that struck an 18-year-old man as they had originally stated.
Bradford's father, Emantic Bradford Sr., said his son was an Army veteran with a permit to carry a weapon. A statement police released early Monday suggested Bradford shouldn't have pulled it out.
Bradford's death sparked protests at the mall and at Hoover City Hall to express anger at the police. Protesters demanded Hoover police release the videos for public review.
On Thursday, Robyn Bryan, Public Information Manager at Alabama Law Enforcement Agency, said the investigation is ongoing, including the fatal shooting of Bradford.