FLORENCE, S.C. — A Vietnam veteran who bragged online about maintaining his target-shooting skills was being held Thursday for allegedly shooting seven law enforcement officers, killing one, when deputies tried to serve a search warrant at his home.
Authorities said Frederick Hopkins opened fire on the deputies from inside the home and held children hostage while shooting long-range at other officers who rushed to the suburban neighborhood.
The sheriff's armored personnel carrier was brought in to recover the wounded during Wednesday's two-hour standoff in Florence, and the gunman finally released the children as he was taken into custody, authorities said. Two of the six wounded officers were released from the hospital Thursday.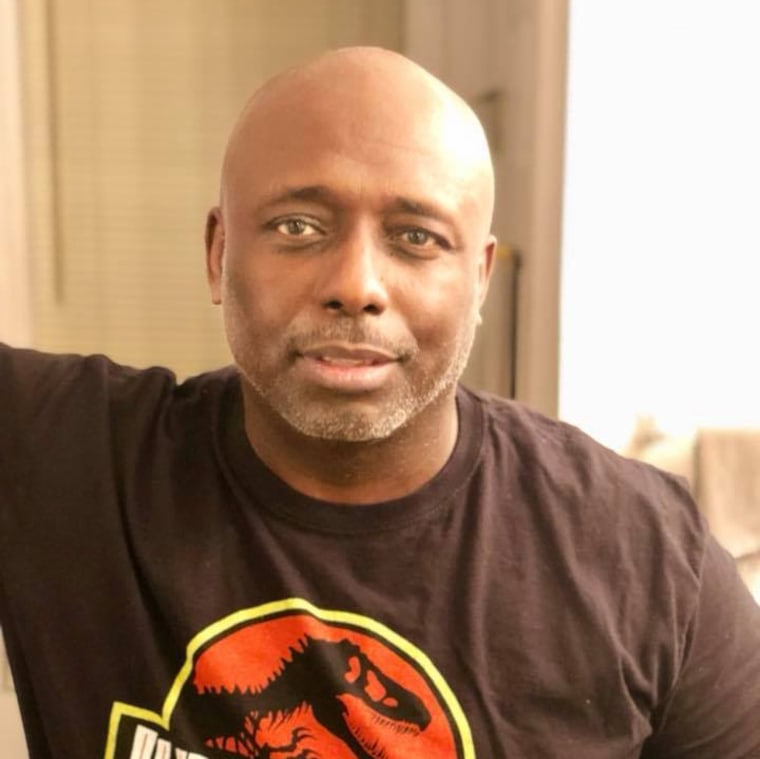 "Officers went there unknowing the firepower the suspect had," Florence County Sheriff Kenney Boone said at a news conference.
"Fire was being shot all over. The way this suspect was positioned, his view of fire was several hundred yards. So he had an advantage. The officers couldn't get to the ones who were down."
Records show Hopkins, 74, is a disabled Vietnam veteran and disbarred lawyer who has faced several charges in recent years, including a 2014 count of disorderly conduct.
Authorities have not described what weapons were involved, but Hopkins apparently owned several guns. A 2014 post on his Facebook page said he celebrated his 70th birthday at a shooting range by repeatedly firing his M-14 rifle, set up exactly like the one he used in Vietnam.
"I have been shooting competitively since 1984 and lovin' it. I just love the smell of gunpowder in the mornin's," said the post. Other posts from 2016 show images of rifles set up on what looks like a range and say he was the "South Carolina 3-Gun Silhouette Champion for 2011."
The violence stunned people in the area, where many have been dealing with record flooding from Hurricane Florence. Both the sheriff and police chief cried as they spoke to reporters after the standoff.
The slain officer, Sgt. Terrence Carraway, 52, of Darlington, was just shy of 31 years of service with the Florence Police Department.
Describing Carraway as the "epitome of a community police officer," Florence Police Chief Allen Heidler said Thursday that his department was distraught over the loss.
"This was a guy that laughed all the time," he told reporters. "He was a giant of a man, but he was the proverbial gentle giant, and I loved him."
Heidler said two of his officers were released from the hospital after treatment for injuries that weren't life-threatening, while a third was in serious but stable condition. He didn't know the conditions of the three wounded deputies. Officials did not identify the wounded officers.
NBC affiliate WIS-TV reported Thursday that Florence County Chief Deputy Glenn Kirby said Hopkins was hospitalized with a head injury and unable to speak with officers.
The three Florence County deputies were wounded while trying to serve the warrant about 4 p.m. Wednesday. Officers from all over arrived to help. Boone credited his department's military equipment for enabling them to pull the wounded from the field of fire.
Heidler estimated about 30 minutes elapsed between when the officers were shot and they were rescued by the armored vehicle.
"I was out there and it seemed like it was forever, but it was not," he said.
Florence, a city in South Carolina's northeastern corner home to roughly 37,000, is the largest city in the region known as the Pee Dee, where flooding from Hurricane Florence devastated areas to the east and south.
Byron Black, who lives near the subdivision where the shooting happened, said he was shocked by the violence. He said he knew both the slain officer and the children of the suspect, describing the Hopkins family as "good people."
He said Carraway, his youth football coach in the late 1990s, was a down-to-earth community leader with whom young people felt comfortable discussing their problems.
"If you got in trouble, he would try his best to get you out of it or tell you the steps you need to take to get out of it," he said, later adding: "He was one of the good cops."