Three people died in a fire at a Wisconsin home that housed adults with intellectual disabilities, officials said.
The four-unit house went up in flames at about 6 a.m. Thursday. Two people escaped the blaze and alerted firefighters that others were still inside, said Fond du Lac Fire Chief Peter O'Leary.
The three who died were found on the second floor of the home.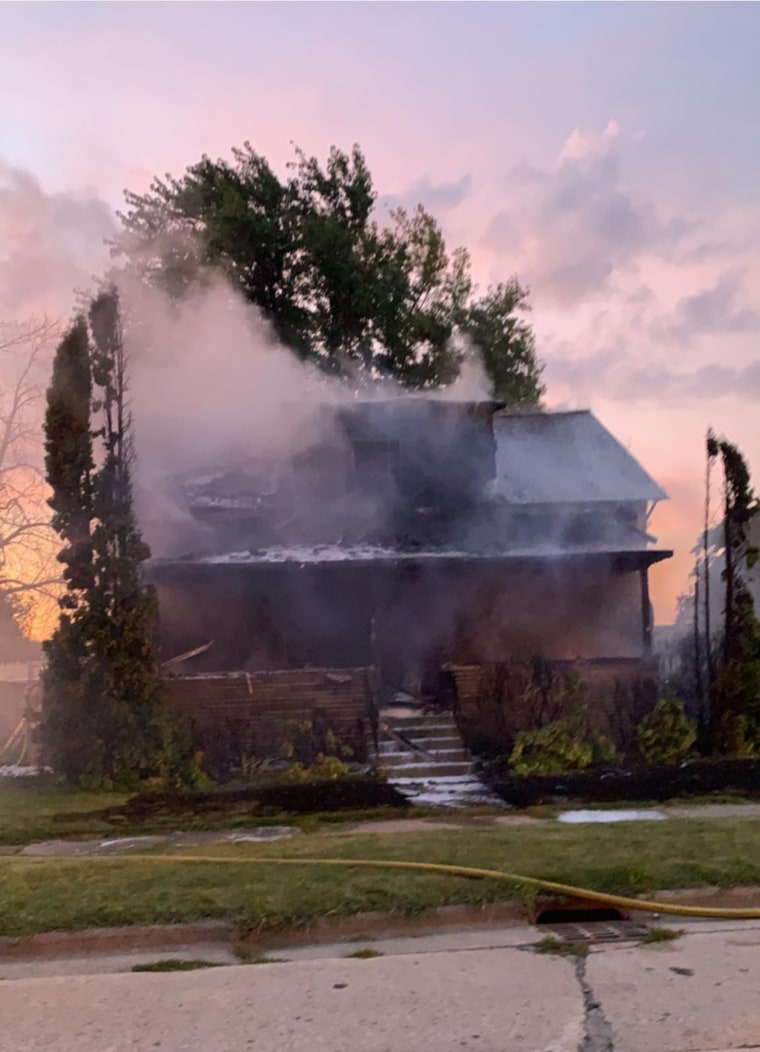 Firefighters were met with a large amount of fire and smoke inside and had to use a ladder outside of the home to get access to the upper floor, O'Leary said.
"We don't know yet what transpired that they couldn't get out. We look at smoke alarms, make sure they were working. Did they have a plan? Did they know what to do?" he said.
Fond du Lac County Executive Allen Buechel told NBC affiliate WGBA that adults with intellectual disabilities lived in the home.
He said the home operates in a landlord-tenant fashion. The owners of the home were not identified.
According to Fond du Lac's community development director, the house was not regulated by the city. A spokeswoman for the Wisconsin Department of Health Services said that agency also did not regulate it.
A team of about 10 investigators is working to find the cause of the fire. O'Leary said it doesn't appear the fire was intentionally set.