An oak tree in Alabama that Helen Keller loved as a child had to be cut down.
Workers at Keller's birthplace, Ivy Green, in the city of Tuscumbia, brought it down in pieces with a chainsaw on Monday, The Times Daily reported.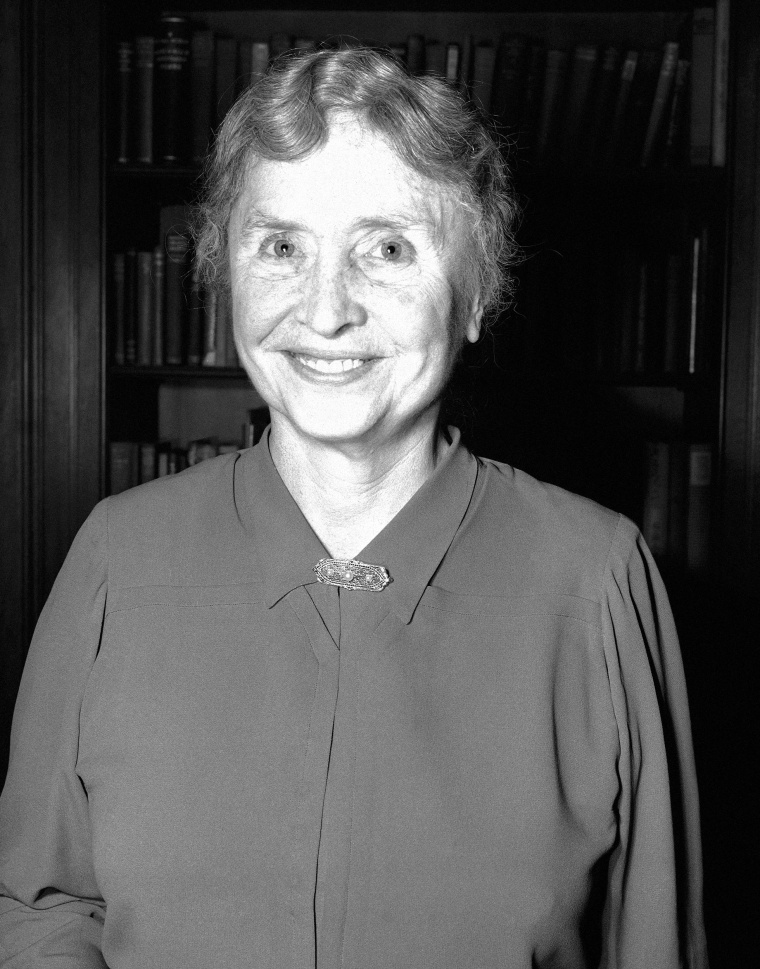 The oak stood more than 200 years, but it was hollowed by decay and infested with insects, and part of it was felled by a tornado this summer. Managers at Ivy Green decided that leaving it up would be a safety risk.
"Isn't that the saddest thing?" Sue Pilkilton, the executive director of Ivy Green, told the newspaper.
Keller, born in 1880 and left blind and deaf by illness, enjoyed climbing the tree as a child. Once, she was stranded in its branches until Anne Sullivan, her teacher, came to her rescue, Pilkilton told the newspaper.
Keller graduated college and traveled the world as an advocate before her death in 1968. Her relationship with Sullivan was the subject of the 1962 movie "The Miracle Worker."