They sunk your Battleship. And the Teenage Mutant Ninja Turtles were sent back in their shells.
Twister, the Super Soaker and "the puppet" were inducted Thursday into the National Toy Hall of Fame at the National Museum of Play in Rochester, New York — beating out not only Battleship, Leonardo, Michelangelo, Raphael and Donatello, but also American Girl Dolls, the coloring book, Jenga, Playmobil, the scooter, the spinning top and Wiffle Ball.
A national panel of judges — mainly academic types, but also including Michael Berenstain, who illustrate the Berenstain Bears — picked the three winners from the 12 finalists announced in September.
Related: American Girl Dolls, Wiffle Ball, Jenga Among 12 Toy Hall of Fame Finalists
The Strong Museum, home to the Museum of Play, said the panel emphasized a toy's longevity and its ability to foster discovery through play.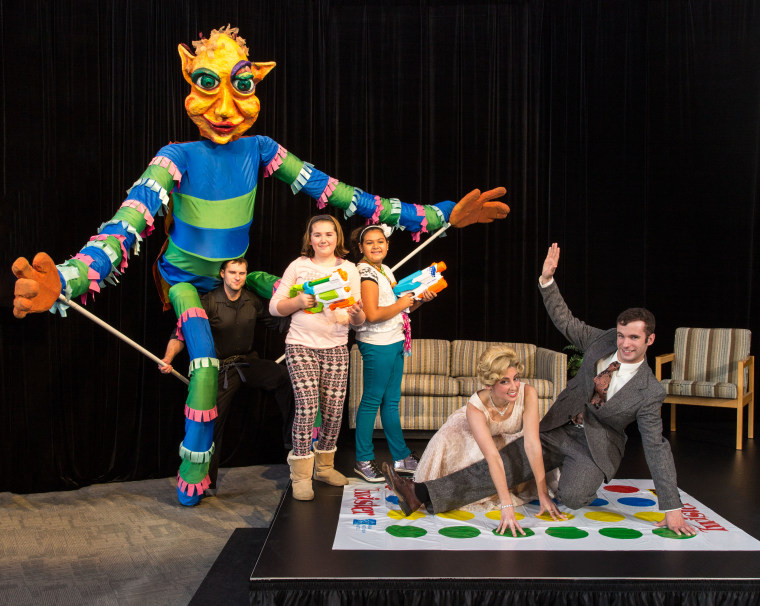 The almost 60 previous inductees include Barbie, "Star Wars" action figures,the cardboard box and dominoes, highlighting the museum's diverse focus on name-brand toys and generic favorites alike — the stick, bubbles and the ball are also honored there.
Museum curator Patricia Hogan said puppets were inducted because "playing with puppets helps children develop coordination and manual dexterity."
Reyn Guyer, who invented Twister in 1964 as a promotion for shoe polish before licensing it to Milton Bradley Co., said he "never could have imagined how ingrained in pop culture and beloved by kids it would become."
"It's truly an honor," he said in a statement released through the museum.
The most controversial choice — if any plastic children's toy could be said to be controversial — is the Super Soaker, invented in 1982 by NASA engineer Lonnie Johnson and now sold by Hasbro Inc.
In the early 1990s, some municipal leaders — most prominent among them Ray Flynn, then the mayor of Boston — asked stores to stop selling Super Soakers, concerned that they could mistaken for real guns, potentially leading to tragic outcomes.
If anything, the controversy made the water guns even more popular, and by 2012, even Vice President Joe Biden was tweeting photos of him and President Barack Obama horsing around with them.