Two bodies found in Oregon were identified Sunday as Karissa Fretwell, 25, and her 3-year-old son, William, authorities said.
Their bodies were found Saturday in a remote area 10 miles west of the small city of Yamhill, in northwestern Oregon, officials in Salem, Oregon, and Yamhill County said in a joint statement.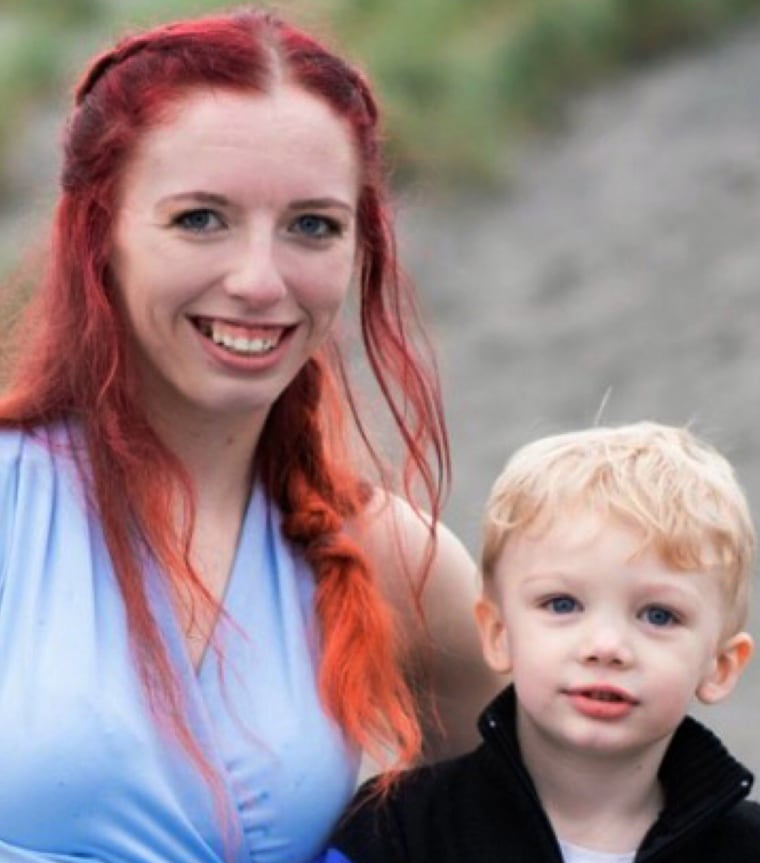 William's father, Michael Wolfe, 52, was indicted last week for the kidnapping and murder of William and Fretwell, NBC affiliate KGW reported.
The state medical examiner found that Fretwell had been killed by a single gunshot wound to the head.
William's cause of death had not yet been determined, the statement said.
Fretwell and William were last seen on May 13, according to KGW.
Citing court documents, the station reported that Wolfe and Fretwell appeared to be involved in a custody dispute. Wolfe had recently been ordered to pay Fretwell $900 a month in child support payments, according to the station.