A heated exchange among two customers and the manager of a Florida Burger King who spoke Spanish in the restaurant was caught on video and viewed 22,000 times on social media.
"Go back to Mexico if you want to keep speaking Spanish," a woman is heard telling the manager as she and another woman are seated with her meal.
"Guess what, ma'am? I'm not Mexican," Ricardo Castillo, who is of Puerto Rican descent, said. "You're being prejudiced and I want you out of my restaurant right now."
Castillo is seen arguing with the women and defending his right to speak Spanish as a Puerto Rican American in the Eustis restaurant about 40 miles north of Orlando.
"When I heard 'You cannot speak Spanish in public,' I grabbed my phone and I was like, 'Hold up,'" customer Neyzha Borrero, who recorded the exchange, said.
She started recording from her seat before moving to see the two women in a booth arguing with Castillo.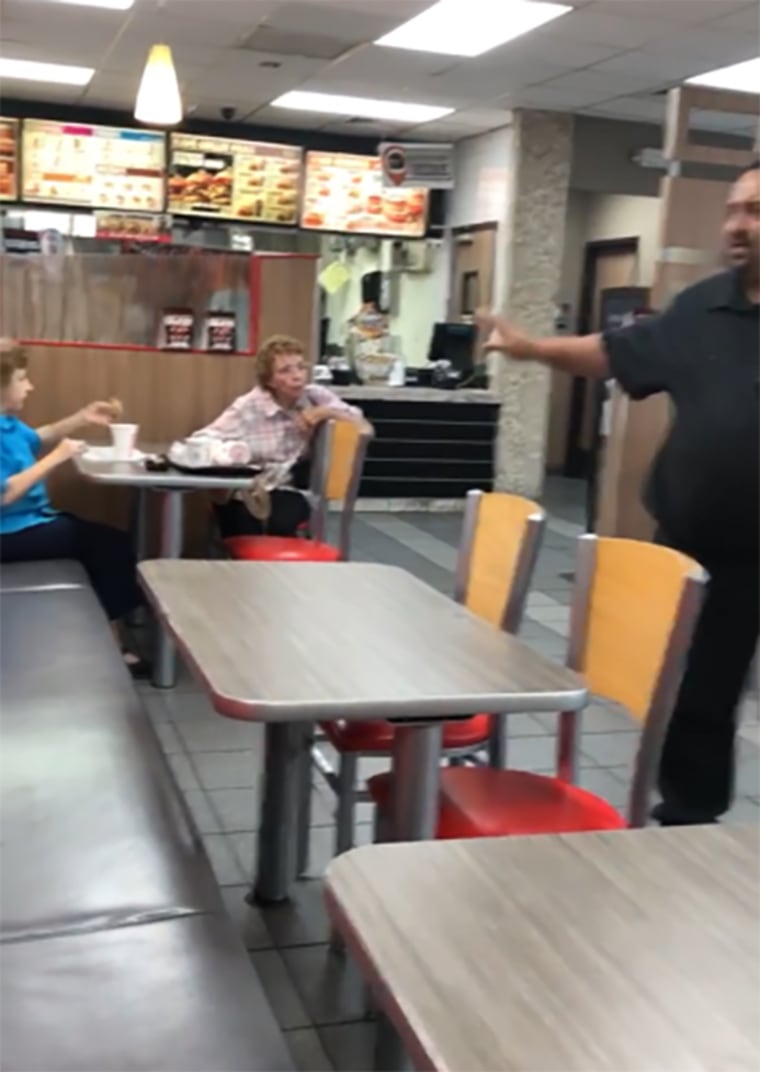 Borrero said she is from Puerto Rico and was not surprised by what happened.
"I am able to speak both English and Spanish," Borrero said. "There are people that can speak other languages. They shouldn't feel discriminated in their country. They should be proud they can learn another language and contact more people."
Castillo said later that he had had been speaking Spanish with an employee. The women said they had a complaint, but he didn't know what it was about, and he offered to help.
"I can't believe that at this age there's still people like that," Castillo said in an interview with The Daily Commercial. "We're all the same. We're all human beings. We bleed red."
Burger King said the owner of the Eustis restaurant is "looking into the matter."
"There is no place for discrimination in our restaurants," Dori Alvarez, a Burger King spokesperson, said. "We expect employees and guests to treat each other with respect."
Castillo is heard in the video explaining to the women that while he is not from Mexico, the restaurant's owner is of Mexican descent.
Guillermo Perales, the franchisee, expressed his disappointment over the exchange through his attorney.
"My client is very disappointed that customers would make racially and insensitive attacks on people who work there who have been trained to serve the customers," his lawyer, Robert Zarco, said.
Perales is the founder of Sun Holdings Inc., which operates 293 Burger King locations and other franchises in different states, according to the company website.
In the video, Castillo tells the women to leave the restaurant and threatens to call police when they refuse.
"We were never notified of this incident," the Eustis Police Department said. "No officers responded."
Borrero said she posted the approximately 5-minute video on Facebook to expose the situation.
"Hate plus hate doesn't make it better," she said.