The University of Connecticut student wanted in connection with two deaths has been captured in Maryland after a nearly weeklong manhunt, officials said Wednesday night.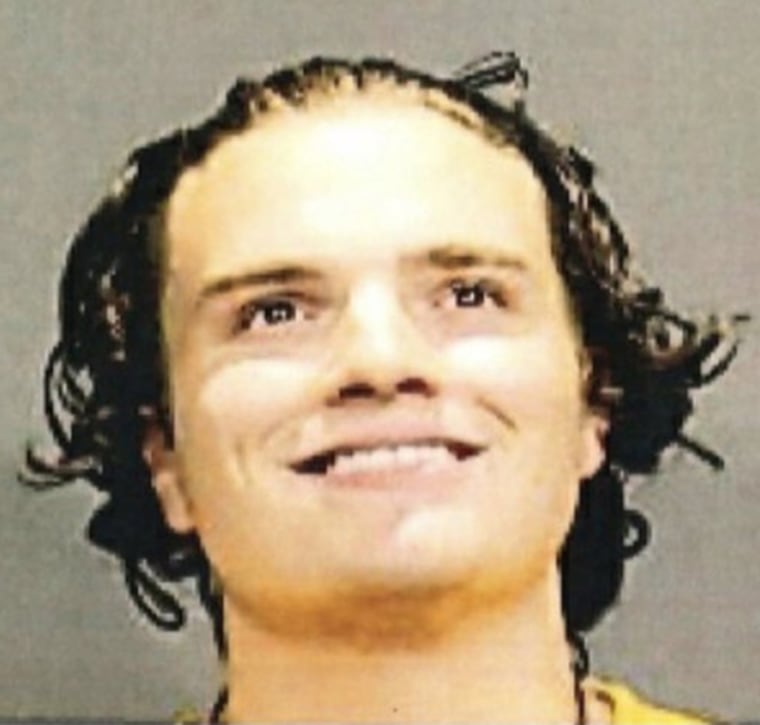 "Peter Manfredonia has been found & is in custody," Connecticut State Police tweeted.
Manfredonia was taken into custody without incident at a Pilot truck stop and was not injured, police said.
At 9 p.m. Wednesday, a team of investigators visited the Hagerstown, Maryland truck stop on a tip that Manfredonia was in that area, Lt. Michael Pendleton, commanding officer of the Connecticut State Police Central District, said at a news conference Thursday.
Two Connecticut State Police detectives were talking to U.S. Marshals about the suspect, including his height of 6-foot-3 or 6-foot-4, when one of them turned and saw a 6-foot-4 man in red sneakers about 20 feet away, walking out of the woods.
"At that point, the side-view profile matched the photos that we had," Pendleton said.
The detectives and U.S. Marshals approached Manfredonia with their guns drawn and ordered him to the ground. He did not resist, Pendleton said, adding that "absolutely no force was used to effect the arrest."
A weapon was located inside a black bag about 200 yards from the scene of his arrest, Pendleton said. Manfredonia walked authorities to the bag, Pendleton said.
Manfredonia may be extradited as early as next week. Pendleton said state troopers contacted all families of the victims, and they were relieved Manfredonia was taken into custody.
It is unclear where he was headed at the time of his arrest, police said.
Manfredonia, 23, a senior who was not living on campus, was wanted in connection with the deaths in Connecticut of Theodore DeMers, 62, and Nicholas Eisele, 23, and the injury of another person.
The search began after Manfredonia was seen Friday leaving the area where DeMers was killed in Willington, Connecticut. Another person was found injured.
On Sunday, police said, Manfredonia went to another home in Willington and stole firearms and a truck. Later in the day, he was at the Derby, Connecticut, home of Eisele, who was found dead, police said.
Manfredonia is also alleged to have abducted another person from the Derby home Sunday, police said. Police said he drove a stolen car to New Jersey, where he left the abducted person, who was not injured, and then took an Uber to Pennsylvania.
An attorney speaking on behalf of Manfredonia's parents said this week that Manfredonia has struggled with mental health issues in recent years.