Utah police are searching for a Southern California woman who's been missing since last week after she met a mysterious person at a park in the middle of the night, north of Salt Lake City, police said Monday.
Mackenzie Lueck, 23, a native of El Segundo, California, and a senior at the University of Utah, landed at Salt Lake City International Airport at 1:35 a.m. MT on June 17 and texted her mom at 2:01 a.m. that she had landed, Salt Lake City police Assistant Chief Tim Doubt told reporters.
Lueck hasn't been seen or heard from since.
"We don't have any evidence that any foul play has occurred," Doubt said. "But the circumstances of her just going off the grid … is concerning to us and we want to make sure we're proactively looking for her and making sure she's OK."
Lueck, who had just attended a funeral in California, got into a Lyft car at 2:24 a.m. and was dropped off at Hatch Park in North Salt Lake at 2:59 a.m., according to Doubt.
The park is about 10 miles northwest of the University of Utah, and the Lyft driver told police that Lueck was met by someone in a car.
"Mackenzie was met at Hatch Park by an individual in a vehicle," Doubt said. "The driver left Mackenzie at the park with that person and stated that Mackenzie did not appear to be in any type of distress."
She's missed a midterm exam and was a no-show for a scheduled flight back to Los Angeles on Sunday, police said. Her cellphone has been off since Lueck's family first contacted police Thursday, Doubt said.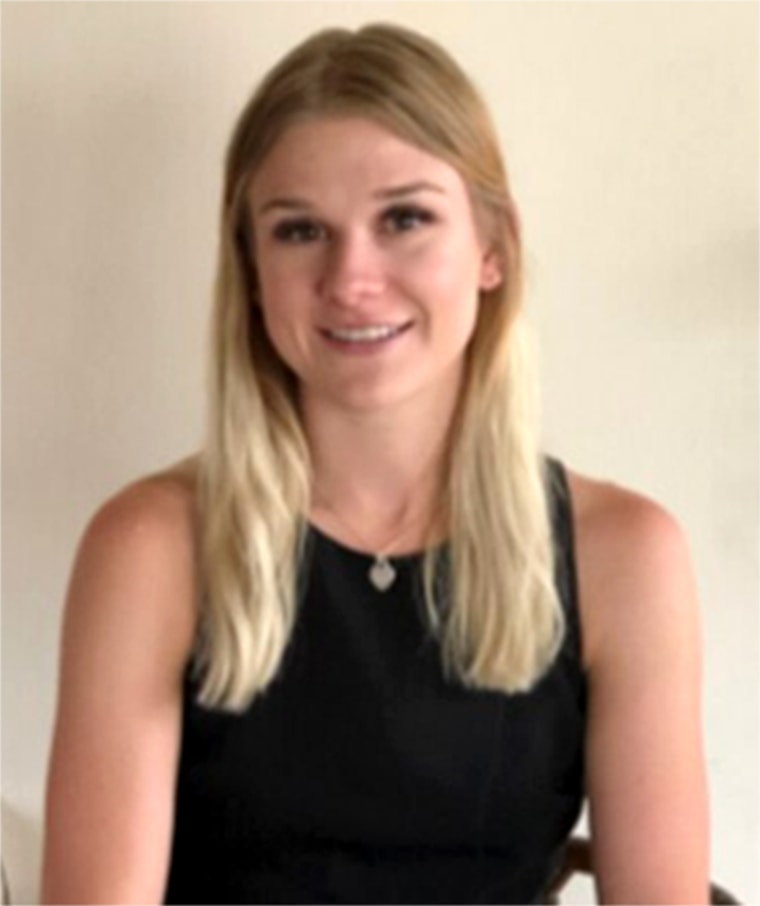 Police have found surveillance cameras in the streets around the park, but declined to say what they've seen in the footage.
Salt Lake City police officers were "re-canvassing" the area where Lueck was dropped off, Detective Greg Wilking told NBC News on Monday.
Both Lyft and the driver have been cooperative in the investigation, police said.
"We recognize how scary this must be for those who know and love Ms. Lueck," Lyft said in a statement. "The safety of our community is fundamental to Lyft and we are actively assisting law enforcement with their investigation."
The University of Utah is also assisting in the search. "The university is cooperating with the Salt Lake City Police Department, which is investigating her disappearance," the school said in a statement. "Mackenzie is enrolled part-time as a senior at the U, and is majoring in kinesiology and pre-nursing and minoring in health."
Family and friends don't understand why Lueck would have been anywhere but home in the early morning hours.
"I don't know why she would be going (to North Salt Lake) around 2 a.m. It's just very, very suspicious and dangerous," friend and sorority sister Ashley Fine told reporters over the weekend while passing out leaflets with Lueck's face on it.
Lueck has been off social media and hasn't answered her cellphone this whole time, which is completely out of character, according to her friends and family.
"For her not to reach out to me — Snapchat, Instagram, anything — is very unlike her," another friend and fellow student, Kennedy Stoner, said.
Lueck is 5 feet, 6 inches tall, weighs 120 pounds and has a slim build, medium-length blonde hair and brown eyes.
"Our primary goal is to find Mackenzie and bring her home," according to a family statement. "Our family is grateful for the concern, prayers and tireless effort of the Salt Lake City police and members of the community."