As her one-year anniversary with the Navy approached last May, Hannah Crisostomo swallowed 196 pain relievers. Her organs shut down. Her brain swelled during multiple seizures and she stopped breathing. 
She was on life support for eight days, during which time doctors had warned her family that she may never regain normal brain functions. When Crisostomo woke up, she immediately wondered why she was still alive. Her thoughts grew more despairing during the next few weeks in the hospital and then in the Navy's psychiatric ward.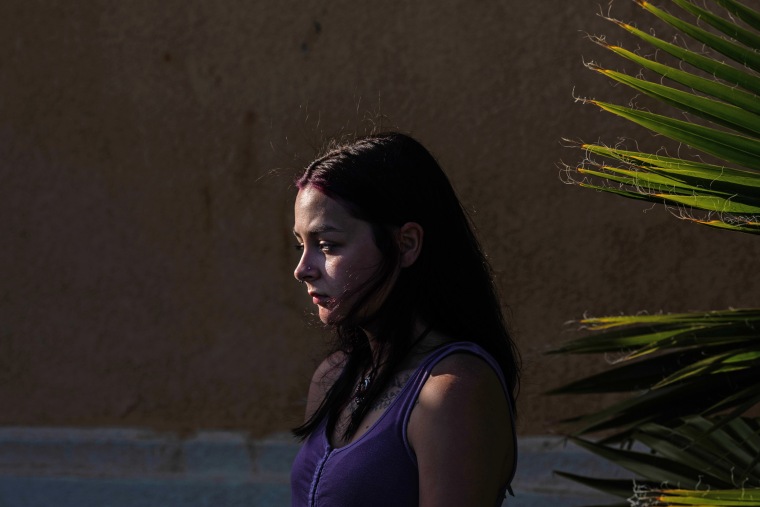 "If they keep me in the Navy, and they put me back in the same situation, I'm going to kill myself," she recalled thinking, "and I'm going to be successful the next time."
That spring, Crisostomo, an aviation boatswain's mate handler on the aircraft carrier USS George Washington, had been moved to night-shift repair duties. Amid disorganization on the ship during an extensive overhaul, Crisostomo said she was constantly berated for things out of her control. 
At the time, she was dealing with some family issues. She also said bipolar disorder that went undiagnosed had played a role in her decision-making. But Crisostomo, now 20, said 95 percent of the reason she tried to kill herself was work-related. 
"The command pushes you to that point," she said, adding that she had tried to get help but was belittled instead. And unlike a traditional corporate employee, she could not simply quit because she had signed a five-year contract. 
"There is no putting in your two-week notice and getting out," Crisostomo said.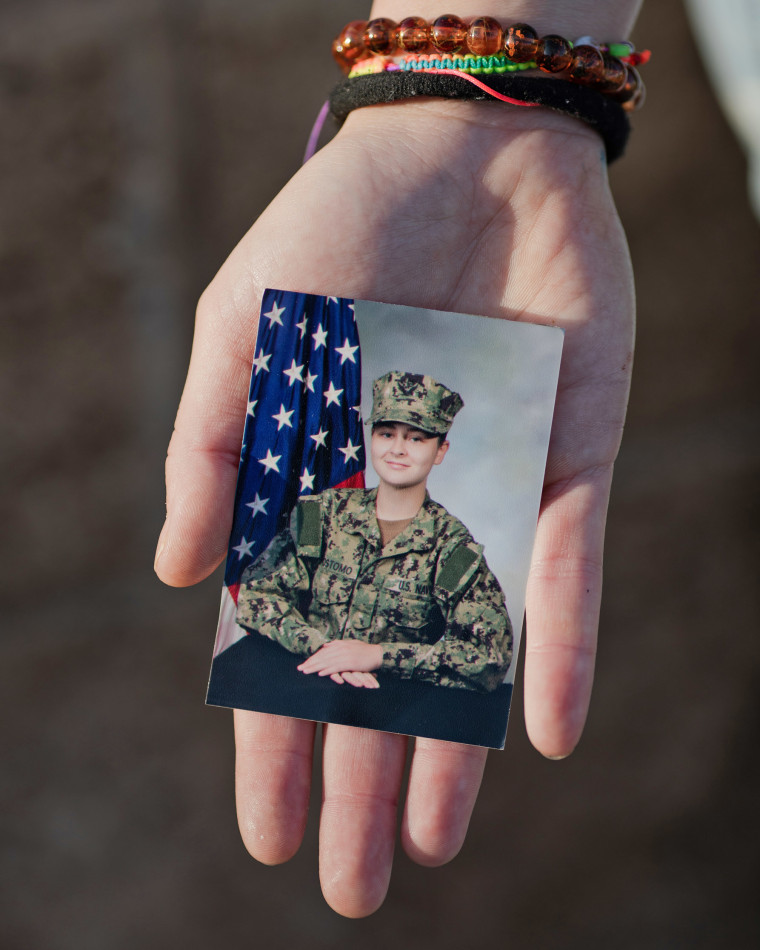 Crisostomo and several other George Washington sailors said their struggles were directly related to a culture where seeking help is not met with the necessary resources, as well as nearly uninhabitable living conditions aboard the ship, including constant construction noise that made sleeping impossible and a lack of hot water and electricity. 
Since Crisostomo's attempt, at least five of her shipmates on the George Washington have died by suicide, including three within a span of a week this April, military officials said. The latest cluster of suicides is under investigation by the Navy and has drawn concern from the Pentagon and Rep. Elaine Luria, D-Va., who served in the Navy for two decades.
On April 15, Master-at-Arms Seaman Recruit Xavier Hunter Sandor died by suicide onboard the George Washington, according to the Navy and the state chief medical examiner's office. He had been working on the warship for about three months, his family said.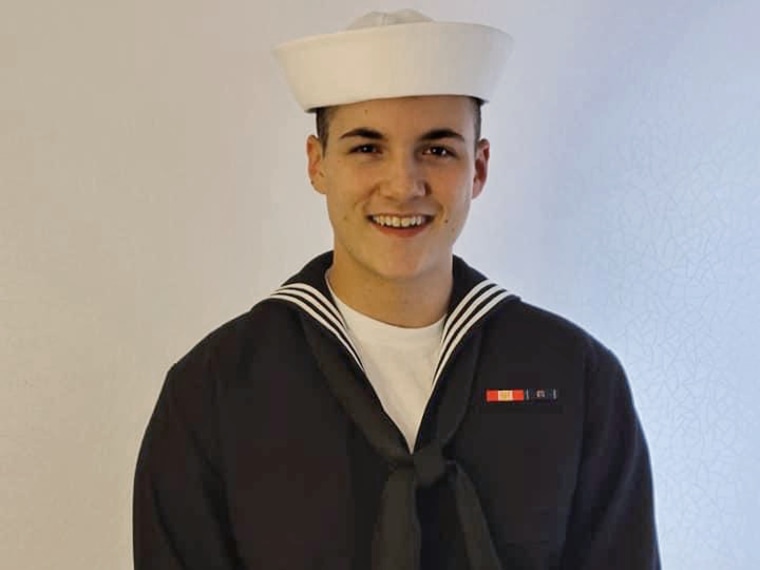 His death came five days after Natasha Huffman, an interior communications electrician, died by suicide off-base in Hampton, officials said.
The day before, Retail Services Specialist 3rd Class Mika'il Rayshawn Sharp also died by suicide off-base in Portsmouth, said his mother, Natalie Jefferson. 
"Three people don't just decide to kill themselves in a span of days for nothing," said Crisostomo, who left the Navy in October 2021, on an honorable discharge with a medical condition following her suicide attempt.
In a statement, the Navy said, in part, that it was a "resilient force," but "not immune from the same challenges that affect the nation that we serve." 
"We remain committed to ensuring our carriers are manned, trained and equipped to optimal levels including embedded mental health providers," said Rear Adm. John F. Meier, the commander of Naval Air Force Atlantic.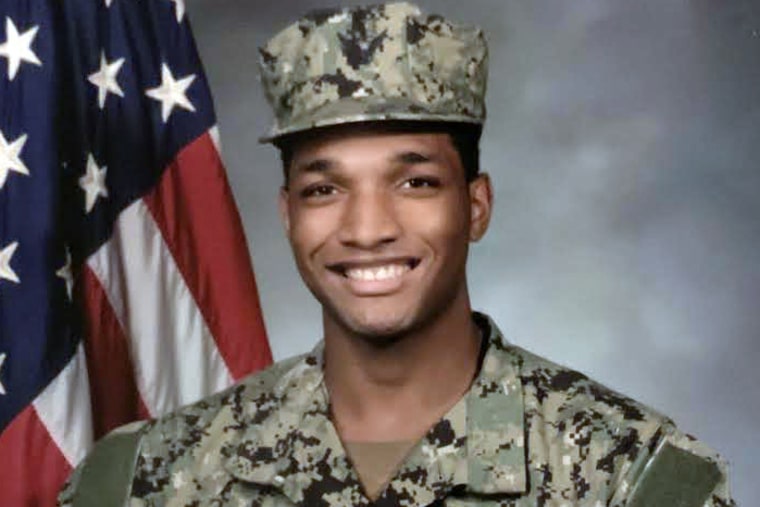 Poor working conditions, high stress, long hours
Several sailors said poor working conditions were exacerbated by the fact that since 2017, the USS George Washington, one of the world's largest warships, has been docked at the Newport News Shipyard in Virginia, where it's undergoing a multiyear overhaul. Such an overhaul is done once during a carrier's 50-year service life, the Navy said, and it includes significant repairs and upgrades, and the refueling of the ship's two nuclear reactors.
While most of the roughly 2,700 sailors go home after their shifts, hundreds who live out of state or don't have off-site housing stay on the George Washington, where they endure nearly uninhabitable conditions, according to a sailor, who still works on the warship and asked to remain anonymous out of fear of retaliation.
Constant construction made it difficult for sailors to fall asleep after long shifts. So some sailors, including Xavier Sandor, slept in their cars, according to Sandor's shipmates and his father. 
"They're living in an active construction site, and half the boat is not livable at all," the sailor said. "They don't care about you trying to sleep."
When he wasn't working 12-hour night shifts on the George Washington, Sandor stayed in his car, where he kept a thick blanket and his clothes, according to his father, John Sandor. 
During these overhauls, according to several sailors, most crew members are relegated to clean-up and repair tasks rather than the jobs they enlisted in the Navy to do. In her role, Crisostomo was originally supposed to help direct aircraft on the vessel. But because the ship was docked, she spent most of her workdays painting and doing other handiwork.
"We're glorified janitors," she said. 
A second sailor who asked to remain anonymous out of fear of retaliation said he spent nearly two years sitting on a bucket with a fire extinguisher, watching other sailors weld, instead of directing aircraft on the carrier. That sailor, who was reassigned off the George Washington less than a year ago because of an injury, said he felt depressed during his time on the warship and lost over 80 pounds.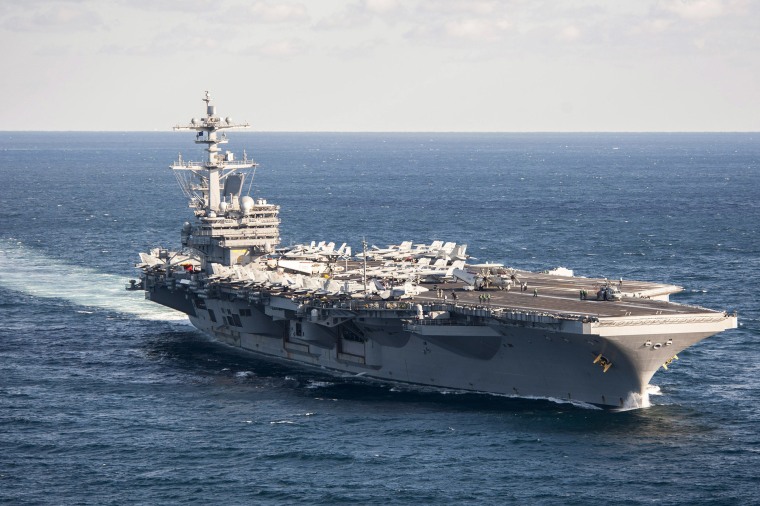 "It's a lot of stress and pressure, especially for people straight out of boot camp," he said. "It's mentally scarring to go through stuff like this."
In a recent address to the George Washington crew, Master Chief Petty Officer of the Navy Russell Smith, the service's senior enlisted leader, told crew members that he knew their working conditions during the overhaul were "not pleasant" or easy, and he acknowledged there was a suicide problem. 
"Beating suicide is like beating cancer," he said, according to a transcript of the address, released Monday by the Navy. "There are many different causes, many different reasons."
Smith disagreed when a sailor said living standards on the ship were not "necessarily up to par." He said that the sailors get to go home most nights and that they were not "sleeping in a foxhole like a Marine might be doing."
"I think we probably could have done better to manage your expectations coming in here," Smith said. "I hear your concerns and you should always raise them, but you have to do so with reasonable expectations."
He said the overhaul should be complete in less than a year. 
In a statement to NBC News, Lt. Cmdr. Robert Myers, a Navy spokesman, said a "certain number" of sailors have to stay on the ship to run essential equipment, maintain fire and flooding watches, and secure the vessel. The Navy has directed leaders on the ship to identify sailors who could benefit from morale and personal well-being programs, Myers said.
Nautica Robinson, 23, a former fire controlman who worked with Huffman on the George Washington, agreed that overhaul periods affect workloads, increase stress and cause sailors to work longer and harder to make up for schedule delays that are out of their control, as well as keep them from being deployed at sea. But she said the root of the problem is not the shipyard, or the ship itself, but "toxic leadership" on the George Washington.
"They just threw us back in the environment, like our attempted suicides didn't happen," Robinson said. "The things that pushed those sailors overboard didn't exist."
When Crisostomo first had suicidal thoughts about half a year into her tenure, she said she sought help from a superior. But Crisostomo said she was told she had to finish her work and seek help on her own time. Crisostomo worked night shifts, so by the time she had finished her duties, she said there was no one around to ask.
"Being in the Navy was all I ever wanted," said Crisostomo, who enlisted when she was 17. "I wanted to be part of something big to help the country. I got robbed of that, and I didn't deserve it."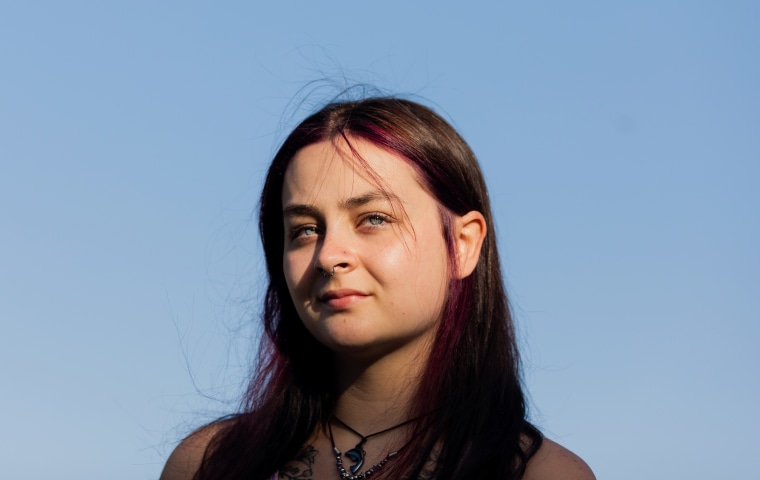 A cluster of suicides, a search for answers
The deaths have left each of the families searching for answers. 
During daily phone conversations with his father from his car, Xavier Sandor frequently expressed his frustrations with living and working conditions.
"He always said it sucked, and I'd always say to ask for help," John Sandor said. "He'd say, 'Dad, they don't give a f---. They don't care.' That was always his response to me."
Every other weekend, Xavier Sandor would drive eight hours to his family's home in Shelton, Connecticut, and he never wanted to leave when he got there, his father said. Nothing else but his job was upsetting him.
"He was such a happy, proud person," John Sandor said. "What else could it be?"
John Sandor said he knew the conditions on the ship were "bad" but not to the full extent. It never crossed his mind that his son was considering suicide. 
"If I would have known that, I could have changed it somehow," he said. "That's going to haunt me for the rest of my life."
Jefferson, who lived with Sharp in Norfolk, Virginia, also said she didn't think she had any reason to worry about her son's mental health. She said Sharp, 23, had just gotten married last year and had plans to buy a house and start having children with his wife, whom he was "over the moon" about.
"He was the life of the party," Jefferson said. "He never showed his pain."
A sailor who was close friends with Huffman said she knew she had been suffering. 
"We talked about it. She tried to get help," the sailor said.
"She wasn't getting any assistance from the Navy, as much as she tried," the sailor added. "And then that's when we got the phone call that she wasn't with us anymore."
Robinson, 23, said she had bonded with Huffman over their shared struggles, just before Robinson left the Navy this February following her own suicide attempt. 
"She said it was draining, it's tiring," Robinson recalled of her last conversation with Huffman. "How going to the psych ward helped, but being sent back to the same place in the George Washington, we were both talking about that."
"They really, really failed her," Robinson added.
Besides Crisostomo and Robinson, two other current and former USS George Washington sailors told NBC News that they have either attempted suicide themselves, know shipmates who have, or have had suicidal ideations directly related to an increasingly grueling work environment.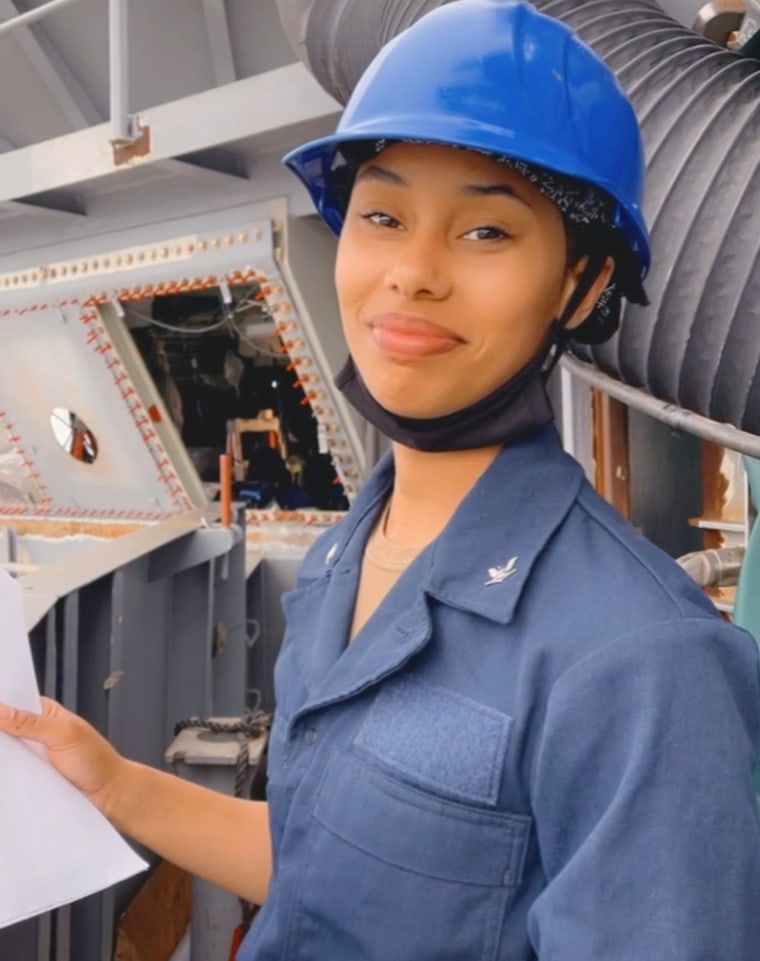 Before Robinson's suicide attempt in May 2021, she said she had been grappling with mounting pressures and toxicity at work, which got worse after she said she was sexually abused by another sailor off-base in 2020. 
Robinson said she repeatedly asked for better mental-health support from her superiors on the aircraft carrier, which she had served on since 2019. But she said she received little help and even less empathy.
She was hospitalized for her suicide attempt at the same time Crisostomo was on life support for her's. 
"It's life-draining," Robinson said. "It's truly sad to see that the place you work for can take so much of you."
At a news briefing on April 21, Pentagon press secretary John Kirby cautioned against "jumping to conclusions" about what might have led those sailors to take their own lives. 
All three sailors had worked in different departments and didn't appear to be in the same social groups, according to the Navy and some who had worked with them.
That decreases the likelihood that the cluster was due to a social contagion effect that occasionally occurs in tight-knit social groups, said Craig Bryan, a clinical psychologist and Air Force veteran, who specializes in suicide in the military.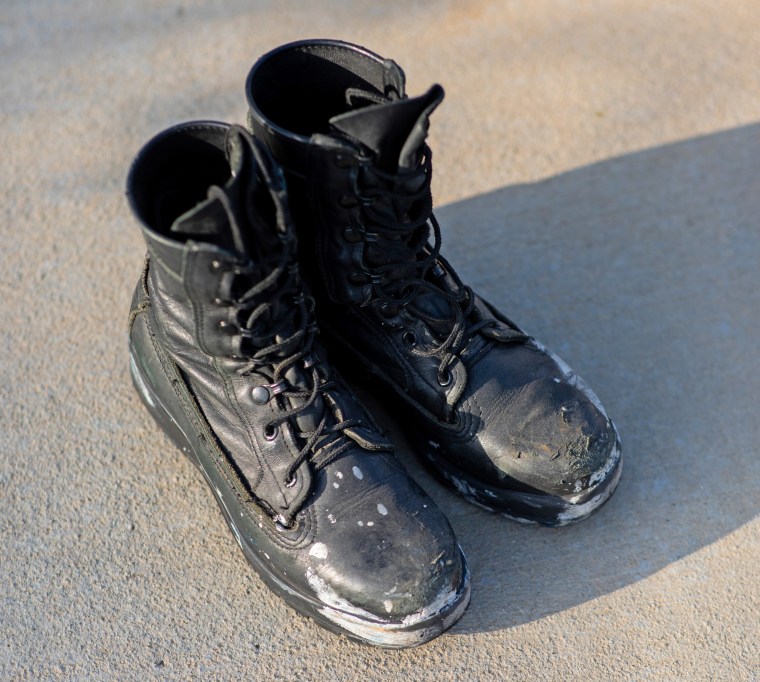 While it increases the possibility that something is happening on the ship that is increasing the risk of suicide for all on board, it doesn't yet rule out the chance that the deaths are coincidences, Bryan added.
"The question becomes what's going on in the group?" he said.
More work to be done
After the three suicides this month, the Navy said it sent a special 13-person psychiatric rapid intervention team to counsel those serving on the George Washington from April 16 to April 19. Sailors on the ship are currently being provided tele-mental health opportunities and expedited appointments for mental health referrals, according to the Navy. 
Before then, the sailors said there had only been one psychologist on the ship to serve roughly 2,700 people. The Navy said while there is one psychologist, there are also three chaplains, two licensed clinical social workers, and others who are equipped to handle suicide interventions onboard.
When asked about mental-health resources, Smith told sailors that the Navy would put more chaplains on smaller ships for the first time, but that it's not easy to hire more psychologists, psychiatrists, and other mental health care workers, because they're not "out there in abundance."
"You can't just snap your fingers and grow a psychiatrist," he said, adding that the sailors should be "each other's counselors."
Myers said a larger Navy team is being built to assess quality-of-life conditions on aircraft carriers undergoing overhauls. 
"Their recommendations will inform potential future action, identify areas for improvements, and propose mitigation strategies to optimize [quality of life]," he said.
In 2020, the most recent year for which full data is available, 580 military members died by suicide, a 16 percent increase from 2019, when 498 died by suicide, according to the Defense Department. Nineteen out of every 100,000 sailors died by suicide in 2020, compared to members of the Army, which had the highest rate, at about 36 per 100,000, Pentagon statistics show.
"Clearly, we have more work to do, and we know that," Kirby, the Pentagon press secretary, recently told reporters. "We don't want to see any sailor harmed or hurt or lose their life, period, regardless of what the cause is. But I can tell you that the Navy has taken this very seriously."
Crisostomo, Robinson and the other sailors disagree. They said they shared their experiences in the hopes that leaders would make a real change, especially as, one of the sailors said, suicide becomes "a normal thing" on the George Washington. 
Today, Crisostomo has nearly made a full physical recovery. In Menifee, California, she is now attending college for the first time and plans to study psychology, partially because of what she experienced. 
"Ever since I got out of the military, my mental health has been extremely better," she said. "I can say that I am happier."
If you or someone you know is in crisis, call the National Suicide Prevention Lifeline at 800-273-8255, text HOME to 741741 or visit SpeakingOfSuicide.com/resources for additional resources.