/ Source: Associated Press
Winemakers in California's storied Napa Valley woke up to thousands of broken bottles and barrels as a result of Sunday's earthquake.
The earthquake couldn't have come at a worse time for the region, which has just started harvesting the 2014 crop.
"It's devastating. I've never seen anything like this," said Tom Montgomery, a winemaker for B.R. Cohn Winery in Glen Ellen, California.
The epicenter of the 6.0-magnitude earthquake that struck Northern California, the strongest in the area in 25 years, was just six miles southwest of Napa, California, the center of California's winemaking region.
B.R. Cohn lost "as much as 50 percent" of its wine, Montgomery said. The winery focuses on high-end, single estate wines that retail between $40 and $100 a bottle.
"It's not just good wine we lost, it's our best wine," he said.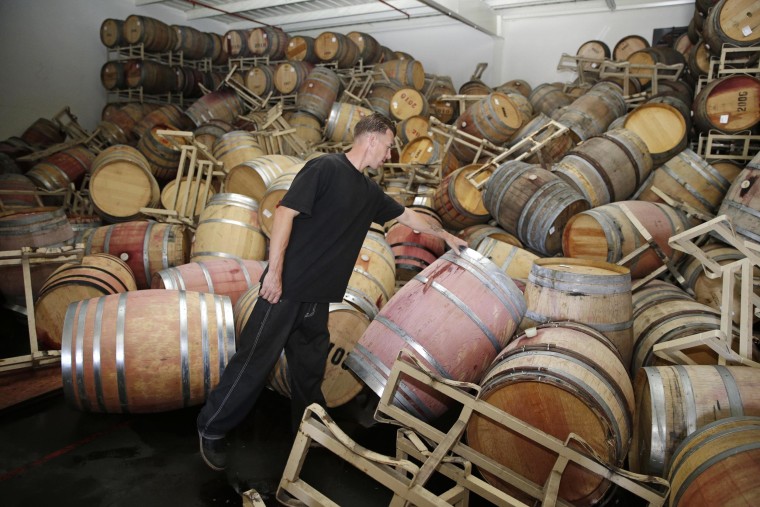 — The Associated Press