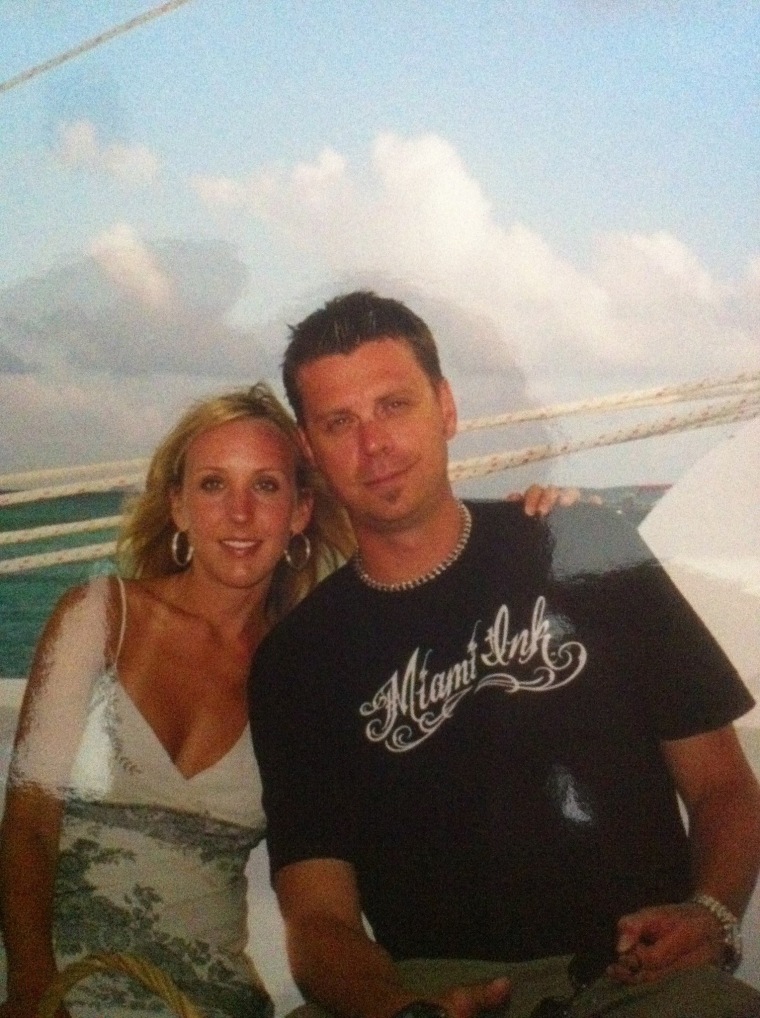 The widow of a Navy veteran who was shot dead during an argument over texting in a Florida movie theater broke down crying Wednesday as she spoke about her "unbearable" grief.
"In the blink of an eye, my life got shattered into a million pieces and now I'm left trying to pick them up and put them back together," said Nicole Oulson, who was with her husband Chad when he was killed Jan. 13 at the Cobb Grove 16 cinema in Wesley Chapel, Fla.
"It's so hard and it's so unbearable," she added.
"Right now, I'm just still trying to recover from the shock," she told reporters, flanked by two attorneys. "It's just unimaginable."
Retired police captain Curtis Reeves, 71, is charged with second-degree murder in the death of Chad Oulson, 43. He is being held without bail and Nicole Oulson's lawyers said they would oppose any motion to free him on the grounds that he is a danger to the community.
"Everyone with a cellphone is at risk," lawyer T.J. Grimaldi said. "You never know when this guy is going to go off again."
Reeves' lawyer has indicated he plans to mount a self-defense case.
A criminal complaint says Reeves was sitting behind the Oulsons before a screening of "Lone Survivor" and confronted the husband about texting during the previews. One witness said Oulson explained to Reeves that he was messaging his 3-year-old daughter, Alexis.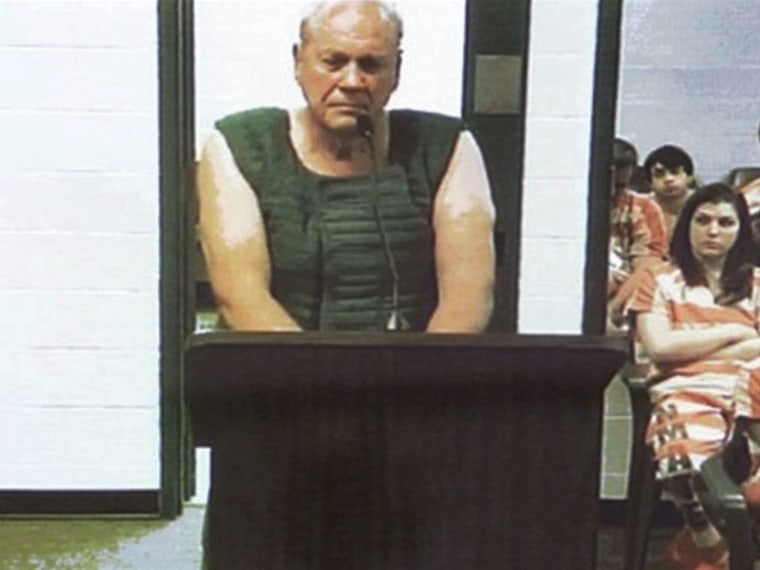 Reeves got up to complain to management. When he returned to the theater, an argument ensued, and Oulson "threw a bag of popcorn at the defendant," the complaint said.
While there had been no actual physical altercation, Reeves told deputies he was hit in the face with the "unknown object."
Fearing that he was being attacked, Reeves said, he took a .380 semiautomatic handgun from his pants pocket and fired one round. The bullet struck Chad Oulson's chest and hit Nicole in the hand as she tried to pull her husband away, authorities said.
Weeping as she spoke, Nicole Oulson told reporters that she and her husband rarely had time for a "date night" and that the movie outing was a chance to spend the day with "the love of my life."
She did not discuss the details of the argument and the shooting, but her lawyer said she has a clear memory of it.
Asked whether they might file a civil suit against the theater, Grimaldi said no decision had been made.
"At this point we are exploring all options," he said.