Twenty-seven people are dead and four people are missing after Hurricane Otis made landfall in Acapulco, Mexico, as a Category 5 storm early Wednesday, the mayor of the resort city said Thursday at a news conference.
In addition, damage to Acapulco's General Hospital forced 200 patients to be transferred to other medical facilities, Rosa Icela Rodríguez, Mexico's secretary of security and citizen protection, told reporters. The hospital will be operating as normal within 24 hours, she added.
Mexican President Andrés Manuel López Obrador said the deaths of 27 people are what hurts the most and offered condolences to their families.
He said that while the city was prepared for the storm, it was "exceptional" and "unexpected."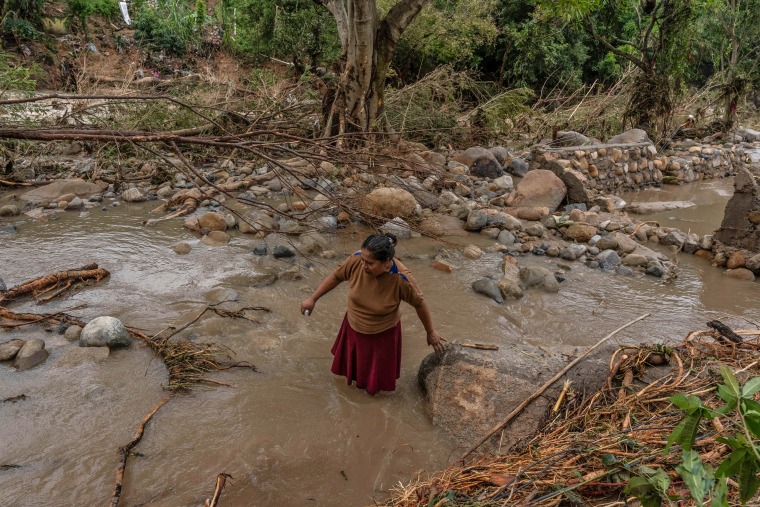 The storm dumped rain and brought heavy winds to the Mexican city, making it the strongest storm to hit the city in decades.
The hurricane triggered countless landslides and overflew Río Papagayo, one of the main rivers in Acapulco.
"We didn't have time to take out any of our belongings," Anahí Patricia Nava, who lives near the river, told Noticias Telemundo. "There were several damages to the houses in this community."
In Venta Vieja, a nearby community, Carmelo Neri spent seven hours walking through debris that was blocking a main road in Acapulco. He was hoping to get to the other side and find out whether his wife was OK.
"I felt fear and uncertainty," Neri told Noticias Telemundo. "Hopefully they are all well."
Otis began as a tropical depression at 9 a.m. Sunday, Rodríguez told reporters Thursday, but spiraled into a catastrophic storm days later.
Rodríguez said Obrador was personally leading efforts in the disaster zones Wednesday alongside other officials.
Rescue efforts continue, Acapulco's mayor said, adding that roads are reopening with new routes and that some cellphone towers are back up.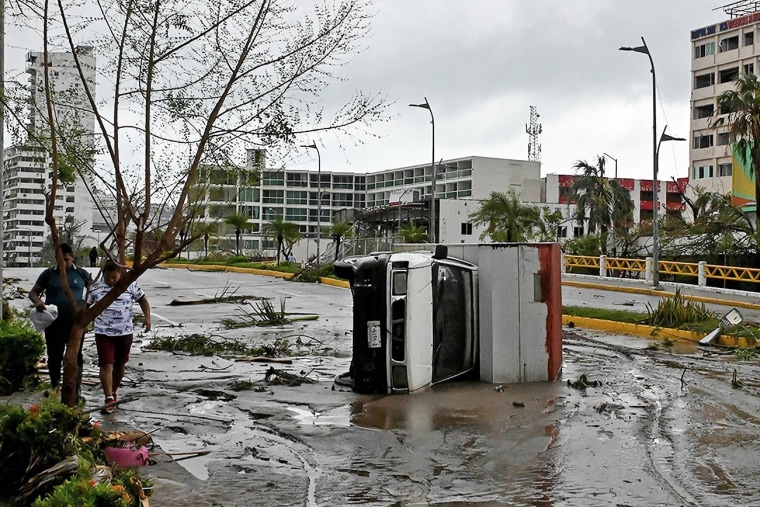 Obrador said that communications in the city are still sparse but that he is working to transmit a recorded message to residents. More than 1,000 workers are working to lay lines to restore electrical service.
Despite the efforts, there were people like Evangelina Rodríguez, who has not been able to get in touch with her mother and other relatives in her native Acapulco.
Evangelina Rodríguez, who lives in Houston, said she hasn't heard from her diabetic mother since Otis made landfall.
"I have tried to reach out to them by calling them, through WhatsApp and Messenger, and nothing," she told Noticias Telemundo.
The mayor also said that 80% of hotels in the port have been affected by Otis and that authorities are working to evacuate those who want to get out for free.
Officials expect to release the names of the 27 victims — all from Acapulco — Thursday. Three of the missing are secretaries in the nNavy, officials said.