Georgia just can't get winter right.
The state's transportation department apologized Thursday after posting an incorrect message on overhead electronic billboards warning commuters of a "winter storm watch" Thursday afternoon into Friday morning for metro Atlanta.
The problem: Meteorologists told them no such watch was ever issued.
Atlanta was forecast to have a slight chance of rain or snow Thursday night, with Friday being mostly sunny with a high of 52, according to the National Weather Service.
While the agency described there was the potential for severe weather on Thursday, they weren't expecting anything like last week's snowstorm that paralyzed the region, leaving commuters and schoolchildren stranded on roads overnight. State and city officials admitted they were unprepared for the 2 inches of snow, which they claimed came unexpectedly.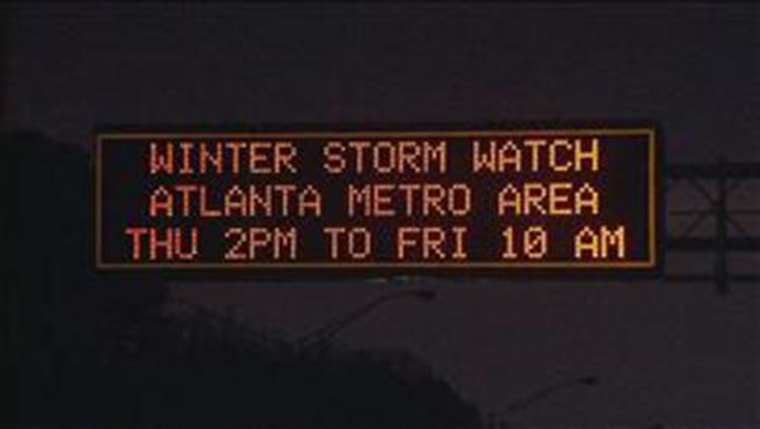 The state Department of Transportation acknowledged the billboard message, which first flashed Wednesday, went too far. The National Weather Service had alerted them to the error early Thursday.
"In our desire to proactively inform the traveling public of potential hazardous road conditions, we overreacted to a weather statement from the National Weather Service and incorrectly posted watch and warning messages on our overhead message signs," the Georgia Department of Transportation said in a statement. "We apologize for any confusion this may have caused."
The state said it would look into whether the way it releases information through the billboards should be changed.
The Associated Press contributed to this report.