Hawaii's Big Island was on hurricane watch early Tuesday as Category 3 storm Madeline looked set to pass "dangerously close."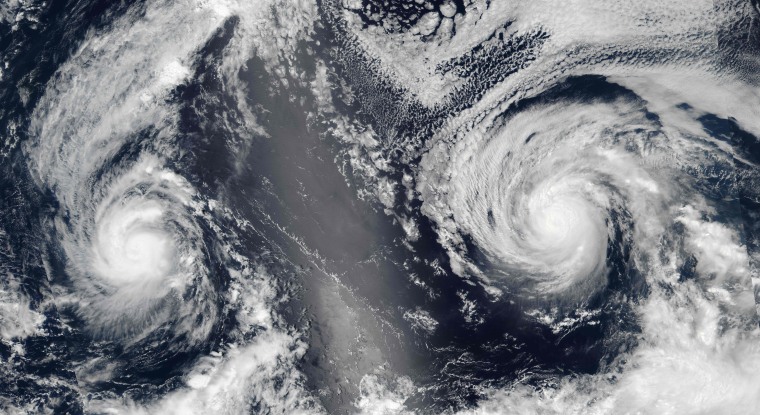 Forecasters also warned residents to keep an eye on Hurricane Lester, a stronger storm that was some 1,525 miles east of Hawaii. The Category 4 storm had maximum sustained winds of 130 mph but posed no immediate threat to land, according to the Central Pacific Hurricane Center.
Swirling 550 miles east of Hilo at 20:12 p.m. Monday (2:12 a.m. ET Tuesday), Madeline was expected to be near or over Hawaii's main island by Wednesday, according to the center. Madeline was packing top sustained winds of 125 mph and moving at 10 mph, it added.
Authorities warned Big Island residents could see hurricane force winds, heavy rain and high surf.
Hawaii County urged people to restock their emergency kits with a flashlight, fresh batteries, cash and first aid supplies.
It also advised residents to come up with evacuation plans and secure outdoor furniture.