Hurricane Lee strengthened to a major Category 5 storm Thursday night, with forecasters predicting "dangerous beach conditions" around the western Atlantic.
The National Hurricane Center warned that the storm system was going to "rapidly intensify" Thursday — meaning maximum winds would surge 35 mph in 24 hours or less.
In a matter of hours Thursday, the storm went from a Category 4 hurricane to a Category 5 with maximum sustained winds of 160 mph, according to an 11 p.m. Thursday update from the hurricane center. It's expected to continue to strengthen.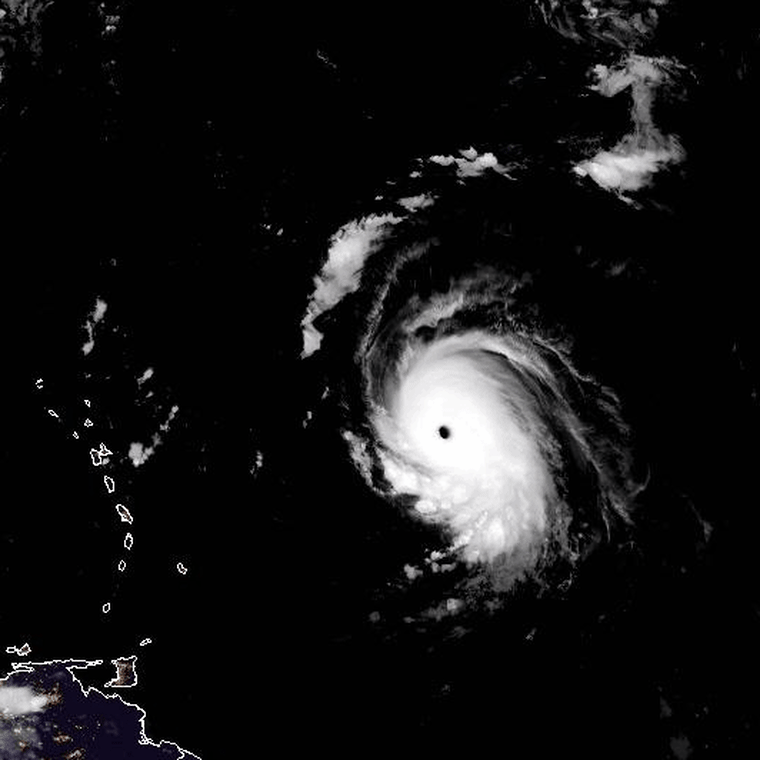 Lee was moving west-northwest at 14 mph and will continue on that track with a gradual slowdown in forward speed, the National Hurricane Center said. Late Thursday, it was about 705 miles east of the Northern Leeward Islands.
While it's unclear whether the storm will make landfall, the hurricane center warned that swells are expected to reach parts of the Lesser Antilles on Friday and the British and U.S. Virgin Islands, Puerto Rico, Hispaniola, Turks and Caicos Islands, the Bahamas and Bermuda this weekend.
"These swells are likely to cause life-threatening surf and rip current conditions," the center said. "Dangerous surf and rip currents are expected to begin along most of the U.S. East Coast beginning Sunday."
The storm is forecast to track to the north of the northern Leeward Islands, the Virgin Islands and Puerto Rico over the weekend and into next week, according to the hurricane center.
Lee has been intensifying since earlier in the week, and it strengthened from a tropical storm into a Category 1 hurricane Wednesday.
The National Hurricane Center had initially said Lee was expected to intensify into a "major hurricane," a storm of Category 3 or greater on the Saffir-Simpson Hurricane Wind Scale.
While its force will fluctuate, Lee "is forecast to remain a powerful major hurricane well into next week," the hurricane center said.