Ten people were killed in Colombia on Monday after a bridge that was under construction collapsed south of Bogotá, the country's civil defense agency said.
In a statement, the agency said the victims had been working on a sewer system. It was unclear how many workers were on the bridge when it collapsed, the statement said, adding that three other people were injured and remained hospitalized.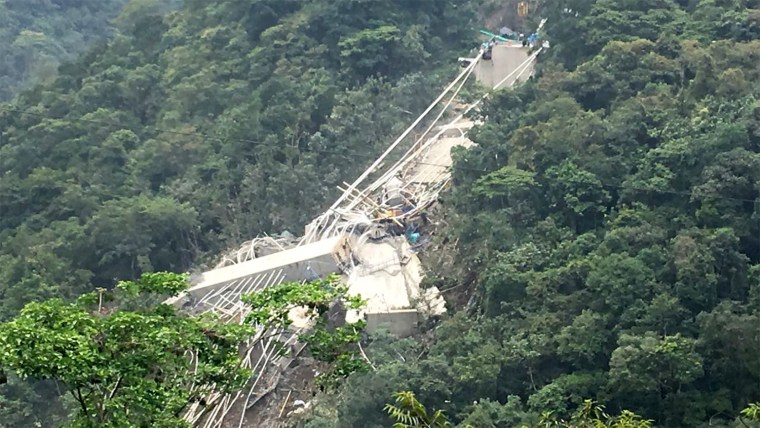 It wasn't immediately clear what caused the incident. The company in charge of construction, Coviandes, said only that the road would be closed and that it was working to get emergency responders to the scene.
In a statement, the office of Colombia's president, Juan Manuel Santos, said authorities were focusing on rescuing the injured.
Construction on the bridge, which was on the Bogota-Villavicencio highway, began in November 2016, local media reported.
According to La Nacion, the project included two bridges — one cable-stayed, the other curved and built with concrete — totaling more than 2,500 feet.