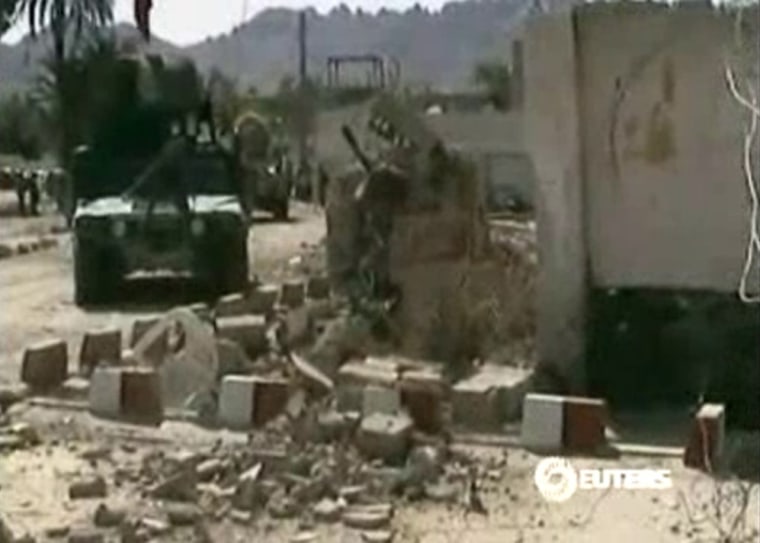 At least 54 people were killed and 90 others wounded Wednesday in an insurgent attack on a government compound in western Afghanistan, where Taliban fighters were facing trial, local officials said.
Nine insurgents with explosives strapped to their bodies stormed the compound in Farah province, bordering Iran, Reuters reported. Explosions were followed by protracted gun battles.
The Taliban claimed responsibility for the attack.
Among the dead were 35 civilians, 10 members of the Afghan Security Forces and the nine suicide attackers, Mohammad  Akram  Khpalwalk, governor of Farah province, said.
Most of the 90 to 95 people wounded were civilians, said Dr. Abdul Jabaar, the head of the hospital where victims were taken.
The attack was the deadliest single assault in the country since 2011.
President Hamid Karzai called the attack "genocide" against fellow Afghans and said a delegation would be sent Thursday to begin an investigation and to assist victims and their families.
"Once again, terrorists shed the blood of our innocent people who went as individuals to local institutions for their work in Farah province," Karzai said in a statement.
He pledged that the perpetrators would be accountable to the nation for the killings.
NBC News' Jamieson Lesko and Akbar Shinwari contributed to this report.