A shallow 6.4-magnitude earthquake was felt off Taiwan's eastern coast Monday morning, the U.S. Geological Survey said. No damage or injuries were reported.
The quake was recorded at 9:42 a.m. (9:42 p.m. ET Sunday) about 80 miles south southeast of Keelung, a city of almost 400,000 people. The U.S. Pacific Tsunami Warning Center said there was no threat of a tsunami to Hawaii or U.S. possessions in the Pacific. Taiwan's national broadcaster, NHK, quoted seismologists as saying several islands in the Okinawa island chain could see waves of 1 meter — lower than the prevailing sea level and therefore posing no threat.
The quake was initially reported at magnitude 6.8, but the USGS downgraded it to magnitude 6.6 and then to magnitude 6.4.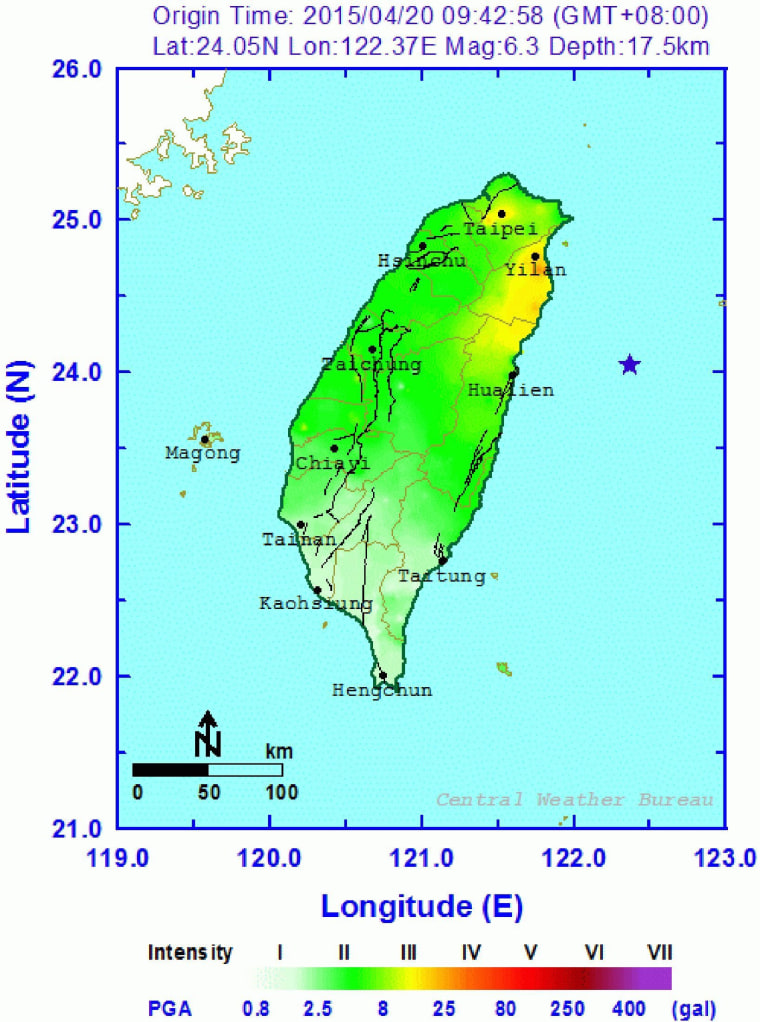 — M. Alex Johnson and Arata Yamamoto