Islamic extremist group al Shabab has claimed responsibility for the bombing of a passenger plane earlier this month in Somalia that blew a hole in the fuselage and sucked out the suspected instigator.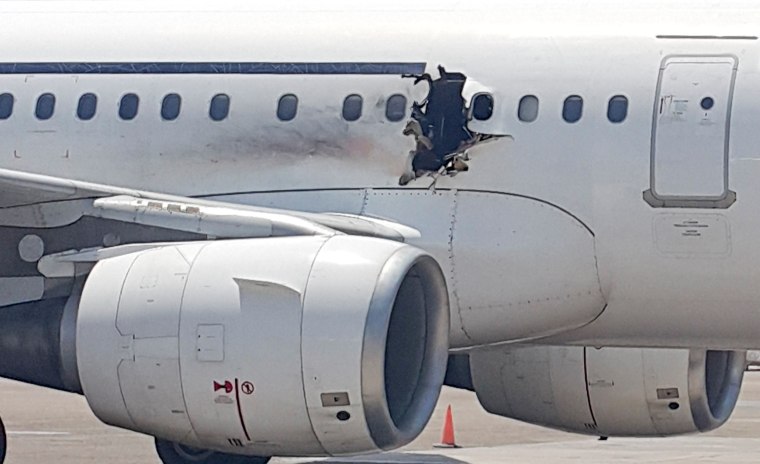 In a statement Saturday, al Shabab said the explosion targeted dozens of Western intelligence officials and Turkish NATO forces aboard a plan bound for Djibouti on Feb. 2. The operation was "retribution," it said, for acts against Somali Muslims.
Al Shabab's claim of responsibility was not immediately verified by investigators. But the online claim does appear to be from the terror group, according to global security firm and NBC News partner Flashpoint Intelligence.
Related: Somalia Plane Explosion 'Likely' Caused By Bomb
The plan, al Shabab said, was to destroy the Airbus 321 plane, but it failed. The group, however, vowed to continue such attacks.
The bomb exploded shortly after takeoff from Mogadishu airport, when the plane was still ascending. Had it been any higher, the impact could have been devastating.
Somalia has waged a long-running battle against al Shabab, an al Qaeda offshoot.
The passenger who was killed after getting blown out of the plane was identified by officials as Abdullahi Abdisalam Borleh, 55. No other passengers were hurt after the pilot, Capt. Vladimir Vodopivec, quickly returned the plane to the airport.