ALGIERS, Algeria - A military transport plane crashed in Algeria on Tuesday killing at least 99 people, government officials said.
The C-130 Hercules aircraft came down in bad weather near Oum El Bouaghi, a mountainous region in the northeast of the country about 230 miles east of the capital, Algiers, according to Reuters citing local radio.
A government official told NBC News that the crash killed 99 people, including members of the military and their families.
Algerian television put the death toll at more than 100 and said there was a sole survivor who had extensive injuries to his head and chest.
Al Arabiya reported that as many as 153 had died. The reason for the differing tolls was not immediately clear.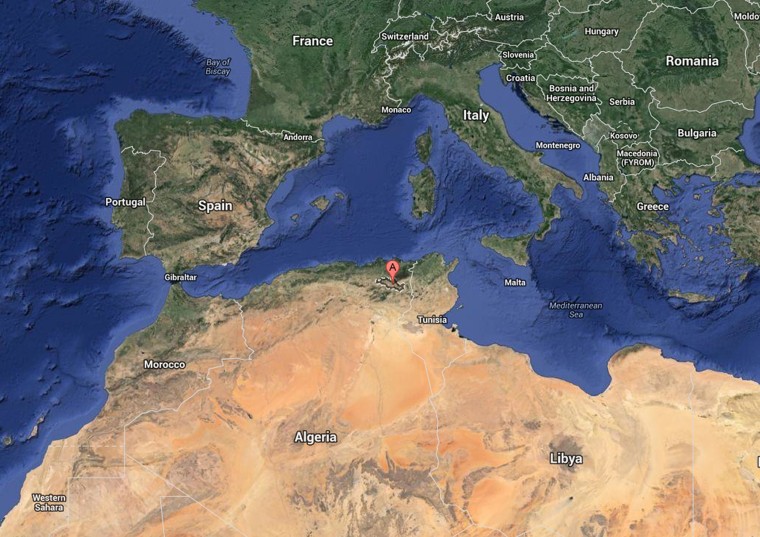 Witnesses told The Associated Press that the plane had crashed after clipping a mountain.
Although Algeria covers a vast expanse of Africa's Sahara Desert, the crash happened in the more populated north of the country less than 70 miles from the Mediterranean Sea.
Reuters and The Associated Press contributed to this report.