The American artist and fashionista found dead in her apartment in Italy last week was strangled, according to autopsy results announced by Italian investigators Tuesday.
The body of 35-year-old Ashley Olsen was discovered in her Florence home on Saturday. She died as a result of murder by strangulation with either a rope or cord-like object, authorities told reporters.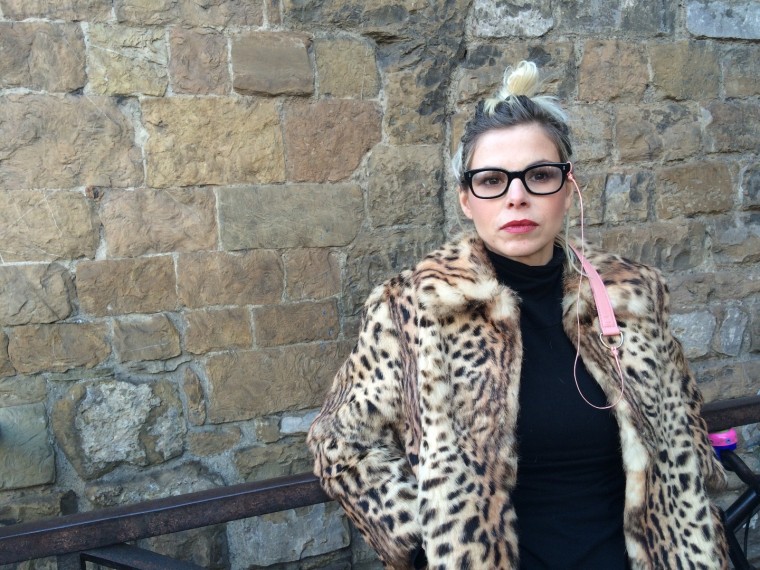 Several cords were taken from the apartment by police, but officials would not confirm if the object used to strangle Olsen was among the evidence seized. Her phone also has not been located, investigators said.
Olsen, who is originally from Summer Haven, Florida, was living in the Oltrarno district of Florence and working in the fashion industry. She left the United States for Italy a few years ago to be close to her father, according to Italian news agency ANSA.
Her body had bruises around her neck, prosecutor's office spokeswoman Maddalena Carosi told NBC News.
According to The Associated Press, Olsen was found after her Italian boyfriend was worried that he hadn't heard from his girlfriend in a few days and asked the landlady to open the door. Her body was identified by her father, who also lives in Florence.
Investigators said Tuesday that they have not identified possible suspects.
Friends and family, meanwhile, remembered Olsen as "remarkable" and a creative "free spirit."
"We loved Ashley beyond measure. We are all devastated," Ann Olsen, Ashley's grandmother, told NBC News in a statement.
Olsen's friends demanded for her killer to be brought to justice in a letter that appeared in The Florentine, an English-language news magazine.
"Ashley was a rare and kindhearted spirit. She immediately became a familiar part of life in the Oltrarno where she lived, embraced by everyone who knew her," they wrote. "While we mourn her passing we place our trust fully in the Italian authorities to investigate this tragic episode. We wait to hear what they discover, and pray that justice will be swiftly served to whoever is responsible."