Cardinal George Pell, the highest-ranking Vatican official ever charged in the Catholic Church sex abuse scandal, appeared in court for the first time Wednesday to face multiple counts of "historical sexual assault offenses."
Pell, 76, who as Pope Francis' top financial adviser is the No. 3 official at the Vatican, said nothing as he fought his way through a crowd of media and onlookers into Melbourne Magistrates' Court on Wednesday morning (Tuesday evening ET).
The hearing was a procedural session intended to set the dates of future hearings, and cameras weren't allowed in the courtroom.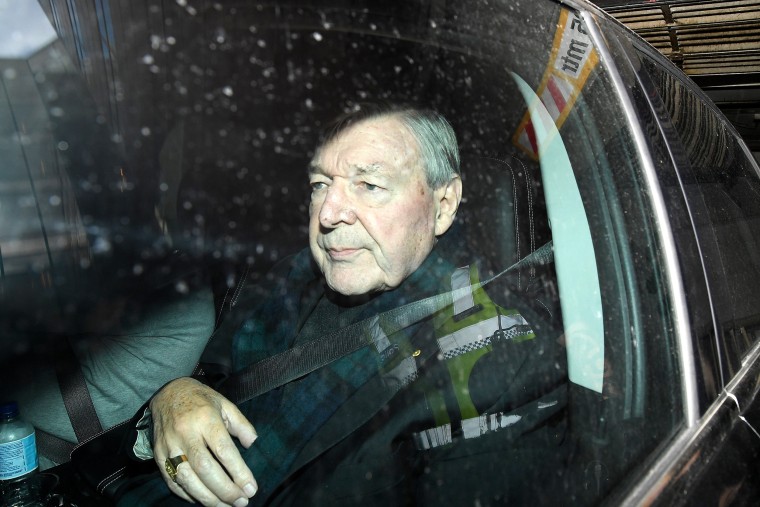 Police have released no details of the charges, other than to say they represented "multiple complainants."
When the charges were announced last month, Pell promised to defend himself vigorously, saying, "The whole idea of sexual abuse is abhorrent to me."
The charges came as yet another shock to the church, coming only four months after Pell appeared to side with critics of the Vatican's handling of decades of sexual abuse allegations.
Testifying in February as part of a government hearing into abuse by Australian priests, Pell said: "I'm not here to defend the indefensible. The church has made enormous mistakes and is working to remedy those, but the church in many places, certainly in Australia, has mucked things up, has let people down."
Pell was a senior priest and vicar in the diocese near Melbourne from 1973 to 1983. He has previously been accused of having ignored or protected some of the abusers, including Gerald Ridsdale, with whom Pell shared a house.
Ridsdale has been convicted of 138 offenses involving more than 50 children over three decades.